Visit Us
Nestled in the Comox Valley adjacent to the Salish Sea, our winery is one of the closest in the world in the ocean. Taste the difference this rich air makes in our aging process, take a stroll through our interpretive trail. Enjoy a complimentary tasting or join in one of our tours. Next, find one of the best seats in Comox on our vineyard balcony or our vineyard terrace. Enjoy a glass of wine with our rustic European style picnics, packed full of local cheeses, baguettes, smoked salmon, and our own pickled grapes. Learn more about us by reading our magazine!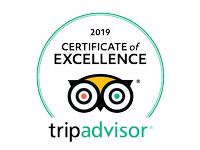 Open 11 am to 5 pm
Tuesday through Sunday
40 Knots Vineyard & Estate Winery 2400 Anderton Road Comox, BC V9M 4E5
Latitude: 49.736179 Longitude: -124.932981
Air:
Comox International Airport via Westjet, Air Canada, Swoop, Pacific Coastal http://www.comoxairport.com/
Sea:
BC Ferries - Duke Point or Departure Bay Arrival https://www.bcferries.com/travel_planning/
Land:
1 1/2 hour drive north of Nanaimo, and a 3 hour drive north of Victoria. For those driving from the North Island, the Comox valey is approximately a 2 hour drive from Port Hardy.