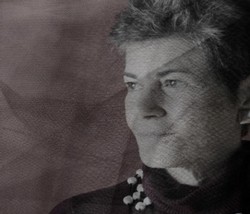 Monica Gewurz
Contemporary mixed media acrylic paintings
Box 47 Lions Bay, BC V0N 2E0
Website: mgdesigns.org
Email: mgdesigns@shaw.ca
Monica Gewurz is a mixed media contemporary artist living in Vancouver, with a science and art background she is a supporter of Nature Trust BC, the Pacific Salmon Foundation and other great environmental causes including the Kus-kus-sum initiative in the Island. Her painting Ebbing is featured in the 2019- 40 Knot fortified wine label.
"Waves of Tranquility" a luminous and enticing textured canvas, featured in all VinoSpa products-labels, and was created to capture the feeling of and tranquility and restfulness provided in all VinoSpa products and their associated Spa.
The painting's texture and the "wine" colour was created using lees rom the fortified Safe Haven wine mixed in with acrylic gels and paints.
Influenced by Turner, "the painter of light," and Asian traditional painting, Monica's abstract landscapes aim to reflect truthfully the moods of Nature. Captured on canvas or in silver, her work draws on the exceptional landscape of the Pacific West Coast.
Monica's distinctive style of textural painting, in which she applies thick layers of acrylic paint and medium with palette knives, results in a 3-D effect, suggesting organic energy, flow and movement. At the same time, she uses multiple glazes of colour to produce contrast and harmony, creating lightness, fluidity, and ephemeral atmospheric effects.
Eliminating recognizable details in her work, Monica explores the texture of patinas, the patterns of light and wind as they travel across water, and the radiance of both calm and stormy skies. She creates an expression of spirituality rather than visual accuracy. Working from memory, Monica allows her subconscious to lead the way, leaving a space for herself and the viewer to wonder, imagine and dream.
Her paintings have been exhibited at numerous galleries and juried shows in BC and the US. Several of her paintings are at the Vancouver General Hospital, Lions Gate Hospital and the Union Gospel's permanent art exhibits. Her work is international private collections.