Our Wines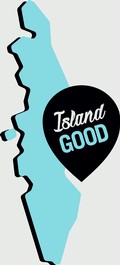 What's in it for you?
Delicious and natural, rooted in our cool climate to give you fruit forward juicy and elegant wines. You can taste the difference.
What's NOT in it for you?
No chemical and unnatural preservatives. We are vegan and gluten free and achieve Gold for our efforts. Customers thank us all the time, because they say they can now drink wine again with no adverse effects. It is because of our Green Farm.
At the edge of the Salish Sea, these wines are distinctly shaped by this windswept, sun-soaked vineyard. Grown with traditional farming methods, with little to no intervention. Our grapes are hand selected to bring you clean, aromatic and juicy wines.

Where we take all we know and love about wine making and dare to push the boundaries to create bold, free-spirited wine from BC Grapes. These grapes are hand selected from our approved growers who take the same care to farm traditionally.
Photogallery rendered here.
---