Customer Appreciation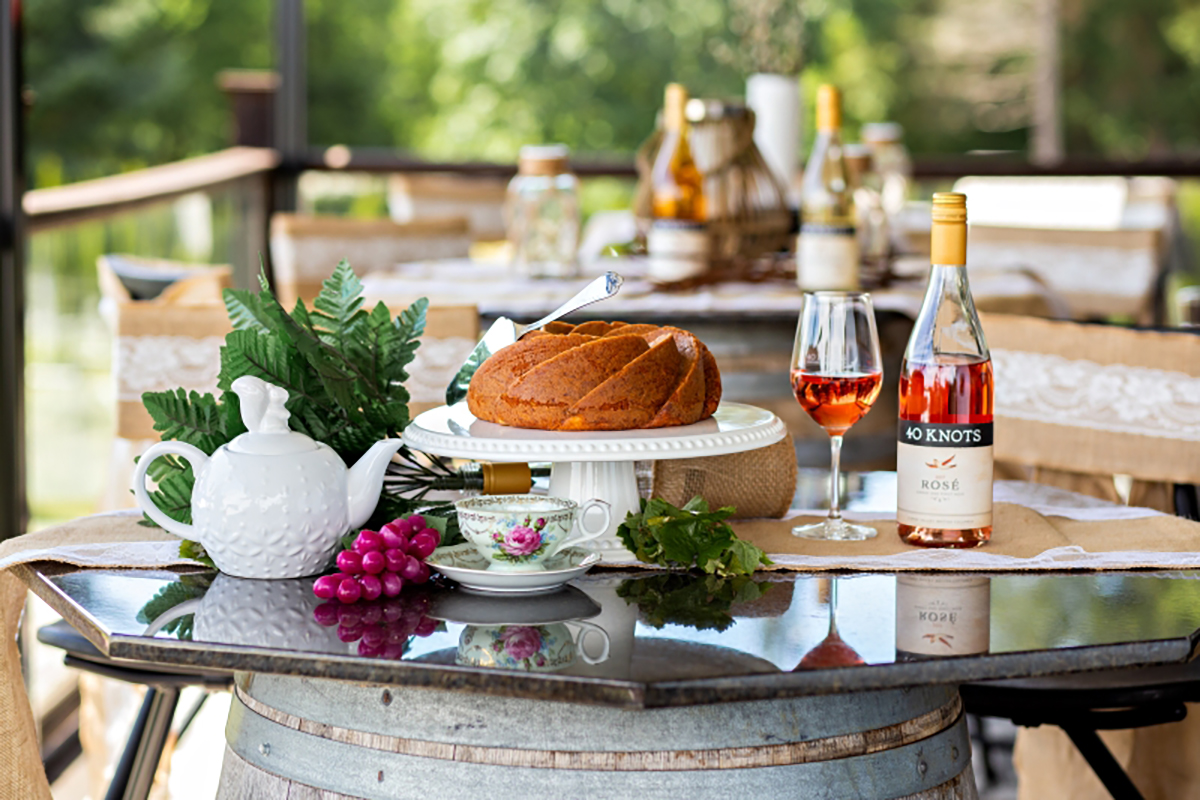 When you book your customer appreciation at 40 Knots, you will stand out. We have heard time and time again, RSVP's double when it is at 40 Knots!
This works. It is well known that companies with concerted effort to show customer appreciation grow faster and retain more customers. With all the distractions a customer has, this allows you to have their undivided attention.
Stand out. Hosting a customer appreciation event will have you stand out from your competitors and deliver on customer service. An event such as this enables you to get to know your customer on a deeper level when it is a social setting.
Create Loyalty. Show your customers some appreciation, and in turn, they will show you loyalty. Customer retention is much less expensive than customer acquisition.
Power of Face-to-face. In today's fast world of internet purchasing of goods and services, it is easy to drop off loyalty because businesses are without a face. Put your face forward to your customers.
Brand reputation. Let your customer know that you provide personalized service. That you are taking back the approach to customer service, where the customer comes first.
Value of the Customer. Let your customer know that they are valued. This is no gimmick. You are demonstrating gratitude for their business by buying them a drink or dinner.
Grow your customer base. Invite your customer to invite a friend. Word of mouth is still the greatest motivator for a customer to buy.
When? When they least expect it is the most fun, and will grab the most attention. Weekends tend to be held as sacred among families so we suggest weekdays. Either early in the day with perhaps some brunch foods, or cocktail hours in the evening work best.
Gifts. Gifts or tokens or goody bags extend their appreciation and remind them of the event. Promotional items are suggested, and of course, we are happy to suggest any wine or gifts from 40 Knots if you choose to do so.
Gift basket draw. Always a great way to collect information for your attendees when they fill out the drawcard. Bring your own basket or buy one of our spectacular baskets for the draw.
Music. Music relaxes people and puts them in a fun mood. Ask us about our contacts for live music if you really want to blow your customers away.
Food. We can help with that too. We have lots of contacts for amazing Chefs and catering businesses.
Photographer/Videographer. Capture those moments. A great idea to book a photographer and/or videographer so that you can social media your amazing event.
We've got this! Feeling a bit overwhelmed? No worries. We've got this.
We have a team of event coordinators. Just let us know your budget, and we will work out the details so you can schmooze!
---
Our Magazine



Learn more about us by reading our magazine!
For Inquiries

Hours of Operation
Tuesday through Sunday – 11 am to 5 pm (closed Mondays)
Location
40 Knots Winery 2400 Anderton Road
Comox, BC V9M 4E5