Everyone is Welcome Here!
At 40 Knots, we are committed to providing a safe, friendly and memorable experience for all our guests.
Our facilities are designed with your comfort in mind.
If we can do anything to make your visit more enjoyable, please reach out any of our Crew, or to me.
Brenda Hetman-Craig: Owner
brenda@40knotswinery.com
778-431-0142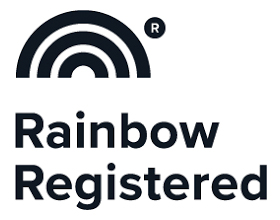 40 Knots is an accredited Rainbow Registered organization recognized by Canada's LGT+ Chamber of
Commerce for meeting stringent criteria attesting to diverse and inclusive practices.