Wine Trivia Game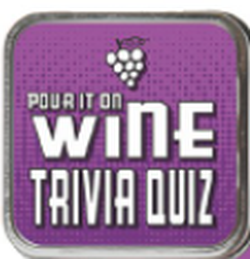 Test your knowledge, and the knowledge of your friends, on everything grape. 50 questions on wine pairing, grape varieties, customs, and wine movies. Questions are on the front side, answers on the reverse side of the card.
Which country produces the most wine? Canada, Germany or Iceland?
Does "fortified" wine mean it was distilled to a higher alcohol content, or does it mean a spirit was added?
Loser should take a Wine Class at 40 Knots.
/Experiences/Classes
Product Reviews