News
Welcome to the 40 Knots Vineyard & Estate Winery blog. Here is where we will be highlighting events and news from around the winery.



Brenda Hetman and Layne Robert Craig, her husband, have injected refreshing energy into Comox-based 40 Knots Vineyard & Estate Winery since they acquired it in July, 2014.

The initial developer of this winery, Bill Hamilton, found himself overwhelmed by the wine business. The many demands of winegrowing, from pruning a large vineyard to selling a good volume of wine, even if sound, are daunting. Brenda and Layne, who came from outside the wine business, are younger. Their enthusiasm seems to have staying power.

A recent email from the winery set out an ambitious program of events at the winery during the winter. Beginning January 13, there are mixology classes every Saturday to mid February; and there is a Valentine's fashion show on February 8. Check the winery web site for times and ticket prices. Hats off to the owners for not leaving the winery dark over winter.

The wines reflect the terroir of a vineyard whose soil is glacial till. It is literally meters from the Salish Sea.

"With the assistance of winemaker Michael Bartier, we craft wines distinctly shaped by this windswept, sun-soaked vineyard in which we farm using traditional methods," Brenda writes. Increasingly, they have adopted organic and biodynamic farming practices.
"We do not irrigate our vines," Brenda continues. "We use the line only to get our liquid kelp out in the early summer." Not irrigating forces the vines to send roots deeper into the soil. It also prevents the vines from being overly vigorous.
What struck me in tasting the wines reviewed below was this: while the alcohol levels are generally moderate, the flavours are fully ripe. That is a sign of excellent viticulture.

Vancouver Island vineyards typically have lower heat units that those of the Okanagan and Similkameen valleys. Varietals like Syrah and Merlot will not ripen on the island, no matter how good the viticulture. Yet consumers also want big wines. 40 Knots, along with some other island wineries, source those late ripening grapes in the Okanagan. Language on the label general makes it clear when grapes come in off the island.

The 40 Knots vineyard succeeds with earlier ripening varieties, including Schönburger, Pinot Gris and Pinot Noir.
One of the most successful is Siegerrebe. The wines are lively and fruity. The only problem is some consumers have trouble pronouncing the name of the grape. It is Zee-ger-eeb-eh.

40 Knots thought they had resolved the problem by calling their wine Ziggy, only to run into a strange trademark fight. Ziggy is also the name of their vineyard dog.

Since last February, Loblaws Companies Ltd. has been objecting to 40 Knots using Ziggy on a wine label. Loblaws apparently has five Ziggy trademarks related to their delicatessen. 40 Knots is trying to have them expunged on the grounds they have not been used. Loblaws has until early in January to file evidence they have been used.

It may seem preposterous that consumers would confuse a wine from 40 Knots with a Loblaws deli. But big companies typically defend trademarks. If they don't, there is always a risk that other businesses will begin using the trademarks and the trademarks lose their individual value.

Good luck to 40 Knots. However, my advice to consumers who like this excellent wine is learn to pronounce the name of the variety.
See each wine type for John's review and scores.

Ziggy recently hit the Top 10 of the 2017 stories in BC Wine Lover, admist their David and Goliath battle with a Grocery Giant getting caught price fixing bread. Ziggy is hoping that she will be left alone to run through the vineyard worry free from losing her name. 40 Knot's is yet to understand the Grocery Giant's motives however they are tasked to be cross-examined by their lawyers in February and are hoping with this next step, it may be divulged. Recent stories such as this one have the Grocery Giant's lawyers very busy and they wonder if their lawyers will even show up... http://montrealgazette.com/news/local-news/bread-price-fixing-dont-blindly-accept-loblaw-gift-card-law-firms-warn
BC Wine Lover's writes this:
#BCWine2017Top10: Number 10
This is an odd story that would barely make the "top stories" list if not for the significance of BC's emerging "wine in grocery" marketplace. The story, as reported in this update by one of BC's best wine documentarians and critics Karl Kliparchuk, is that mega grocery corporation Loblaws filed a copyright claim against a wine label produced by a tiny Vancouver Island winery called 40 Knots Vineyard and Estate Winery. Luckily, owners Brenda Hetman-Craig and Layne Robert Craig are fighting back.
Ziggy: 40 Knots Winery Dog
The winery has an adorable whippet named Ziggy, which is a riff on the winery's Siegerrebe (pronounced see-geh- RAY-buh) grapes. Siegerrebe is a vinifera grape we see planted in Germany (where it originates from) and cooler growing areas like Vancouver Island, the Fraser Valley and Shuswap.
The grape's name sounds just like "Ziggy", and the winery decided this would be an apt name for one of their wines. Ziggy Siegerrebe will pair beautifully with the fresh shellfish dishes harvested from nearby coastal waters.
Loblaws has reportedly purchased licenses to sell BC wine in a selection of their stores within the province. It was an initiative of the previous BC government that has stirred plenty of controversy. Given that Loblaws is already facing severe damage to its reputation thanks to getting caught for price-fixing on bread products, and the fact that the company wants to curry favour with the province's wine producers to sell their products, it might be a good idea if the corporation's grocery division stops flexing its muscle and uses a little common sense by ending its legal bullying of a small business owner in a fledgling wine region.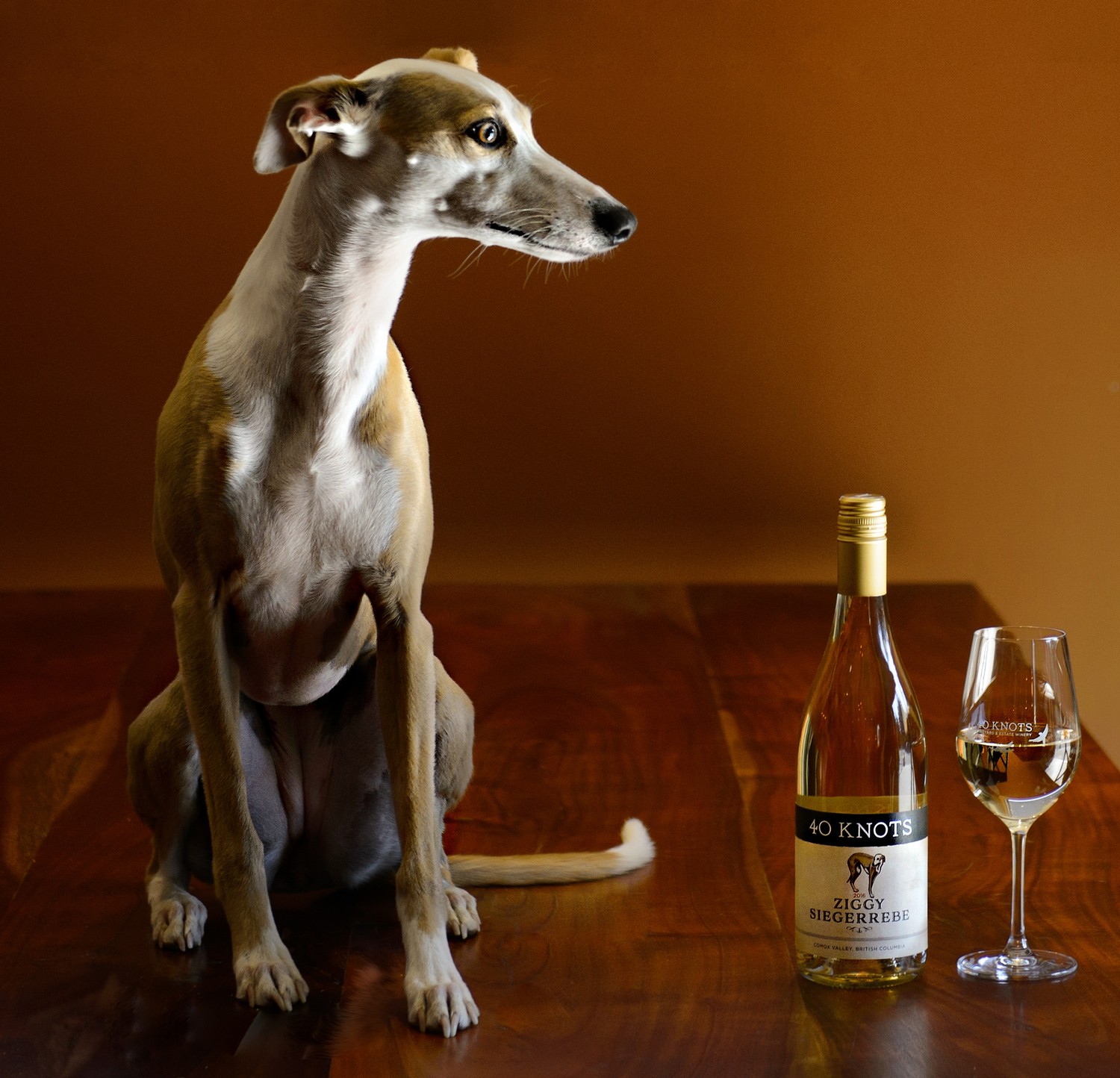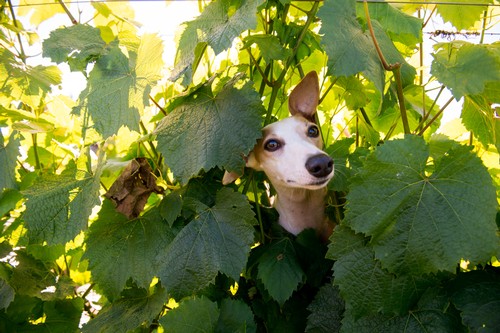 Little Ziggy is fighting back
Comox Valley, B.C., November 14, 2017
40 Knots Vineyard & Estate Winery continues their David and Goliath battle with Loblaws Companies Limited.
Since February 12, 2016, 40 Knots has been fighting for their trademark of Ziggy wine, and it's not over yet. Ziggy, their Vineyard whippet, is nicknamed after their estate grape Siegerrebe, and owners Brenda Hetman-Craig and Layne Robert Craig named this wine in Ziggy's honor, being a unique name for a wine and simply easier to pronounce for the consumer. As one of their most popular wines, 40 Knots moved to trademark the name in 2015, only to have it opposed by Loblaws in 2016.
Since then, Loblaws has set out to use their position to subvert 40 Knots at every turn. They provided 40 Knots with a weak offer in an effort to close the case and own the trademark, however Brenda and Layne aren't willing to give up on Ziggy.
40 Knots has since filed to require that five of Loblaws' Ziggy trademarks be expunged because they don't appear to be used. Now Loblaws has to provide evidence that those five trademarks have been used within the past 3 years. Loblaws has requested and been granted extensions of time to file evidence of use of these trademark applications. The new deadline is January 9, 2018.
In response to the filing of 40 Knot's evidence, Loblaws obtained an order on October 11, 2017 to cross-examine 40 Knot's owners. The order requires that 40 Knot's be available for cross-examination.
"Ziggy is important to us," Brenda says. "We've worked hard for this wine and our business and we aren't willing to give up just because we're fighting the big dogs. They may have a lot of lawyers and money, but we are confident that we own the trademark for Ziggy wine, and that there is no "consumer confusion" between our wine and their deli food. Neither do we believe there to be consumer confusion of products named the same such as musicians, comics, eyewear or written song."
When Brenda was asked why she thought Loblaws would oppose their trademark of Ziggy on Wine, she stated:
" I can only guess that it is because of their recent approval of wine-in-grocery store license approvals."
While the battle continues, 40 Knots is still producing their wine, and you can buy this wine at their online store, restaurants and private liquor stores. You are always welcome to visit their tasting room and meet Ziggy, the dog, in her capacity as Chief Greeter and Protection Officer of the Vineyard.
40 Knots Vineyard & Estate Winery is the largest local winery in the Comox Valley, producing 40 Knot's Vancouver Island wines and Stall Speed wines. At the edge of the Salish Sea, 40 Knots wines are distinctly shaped by this windswept, sun-soaked vineyard.
If you would like more information about this topic, please contact Brenda Hetman-Craig at 250-941-7878 or email at brenda@40knotswinery.com. This Trademark history may be viewed at www.ic.gc.ca for Trademark 1721645 – ZIGGY.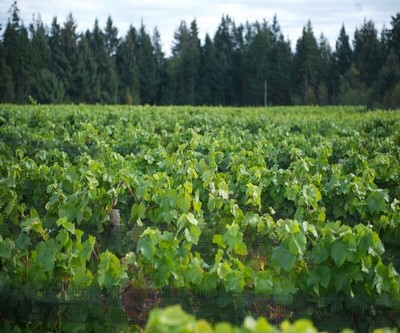 What are Cool Climate Wines?
Vancouver Island is considered a cool climate in which 40 Knots Vineyard & Estate Winery produces cool climate wines. The type of grapes that we have in our Vineyard are Chardonnay, Auxxerous, Sieggerrebe, Pinot Gris, Gamay Noir and Pinot Noir. We also crop share 10 acres of Epicure and Petit Millot. Each type of varietal thrives in our vineyards. The cool climate helps us to produce wines of finesse, juiciness, and elegance.
Grapes that are grown in the world's warmer regions ripen quickly and make for sweet, big wines that are low in acid and high in alcohol. Grapes that are grown in cooler regions such as ours will ripen and accumulate their flavor slowly (think of it as marinating a juicy meat for quite some time). The wines tend to be complex and balanced, with higher acidity and more mineral flavors making them very much food-friendly wines. With the abundance of fresh locally grown food and seafood here, 40 Knots wines pair beautifully with Vancouver Islands cuisine.
Though we feel blessed with the effects of our cool climate it can also put us on edge we have to monitor the weather, pH and brix daily so that we can pick the best quality grapes, which may cause us to lose quantity. The winter frost won't damage them and spring and summer rainfall won't dampen the flavors? Layne has learned to work with the climate to bring you the freshest, tastiest most complex wines.
---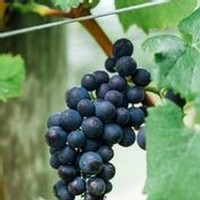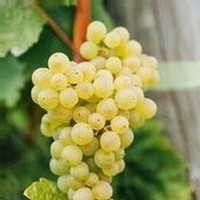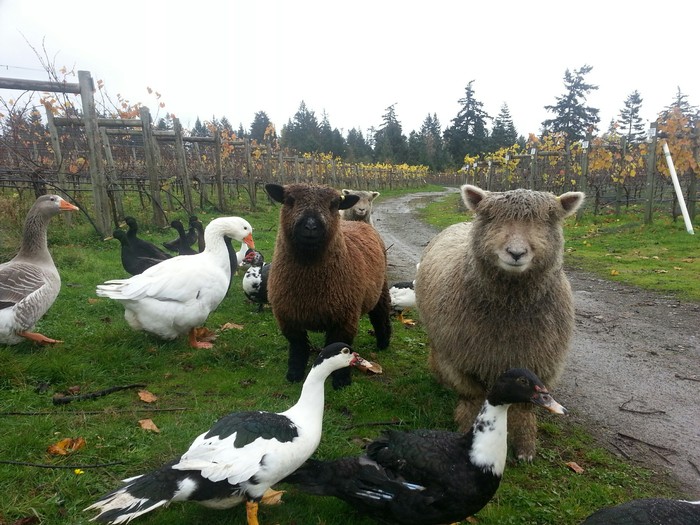 You are about to enter a trail through our Vineyard that will forever remain in your mind when drinking wine!
Safety
Wear good footwear.
The ground is not level.
Dogs must be on a leash.
Do not litter.
Use doggy bags.
Watch for farm equipment.
Do not wander off the path.
Please
Don't eat our grapes.
Do take pictures.
Do post on social media. (find us at 40KnotsWinery)
Join us for a complimentary tasting in our tasting lounge.
Trail is approximately 1.5 kms
---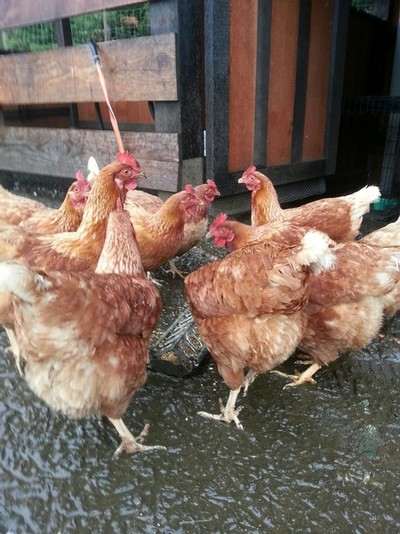 Our Green Farm
"40 Knots is committed to sustainability through continuous certification in Green Tourism, a most relevant and credible recognition that requires continuous improvements and team commitment with considerations from cradle to re-purpose."
In the vineyard where all the grapes are handpicked, resident sheep, duck and chickens mow the grass, weeds and control pests. They are very friendly but please do not feed them. If you happen to see them outside the fence line, please alert a staff member.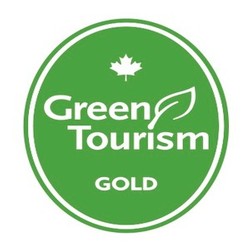 ---
You are Standing on Glacier Till Soil
The tip of an iceberg, just 925 meters from the Salish Sea, where the Powell River ferry lands. The deep harbour was created, in part, by a glacier. The bonus is that the historic event deposited a more than average amount of till, sand, and rocks on this small area, which is now above the sea some 32 meters sloping to 11 meters.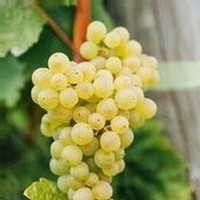 Partnering With Mother Nature Naturally

| | |
| --- | --- |
| Our Job: | Vineyards Job: |
| Pruning | Dormancy |
| Disease Control | Disease Control |
| Shoot Thinning | Flowering |
| Deleafing | Bud Burst |
| Pest Control | Pest Control |
| Bunch Thinning | Fruit Set |
| Bird Netting | Irrigation |
| Harvest | Veraison |
| | Full Ripeness |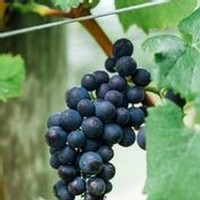 Terroir [ter-wahr; French ter-war]
Defined as the environmental conditions, especially soil and climate, in which grapes are grown and that give a wine its unique flavor and aroma
Rich in iron and aluminum, oxidized by acids and water, while subsoils are seasonally saturated (liquefied) by the high water table. The results are leached soils rich in iron and aluminum, with low PH.
Micro Climate: Refers to area inside vine canopy which enjoys 3.6 degree Celsius higher temps than the recorded temperature.
Meso Climate: Refers to our fields on glacier till soil
Great drainage, mineral contact, and sloping land towards the sea provide in part, a small piece of rare land in the Valley that can sustain noble variety grapes - Pinot Gris, Pinot Noir, Gamay Noir, Chardonnay.
With great drainage comes stripping of nutrients. Stem testing and soil sampling is a must. With the slow road of composting, and adding that back to the soil, diligence and patience is a virtue.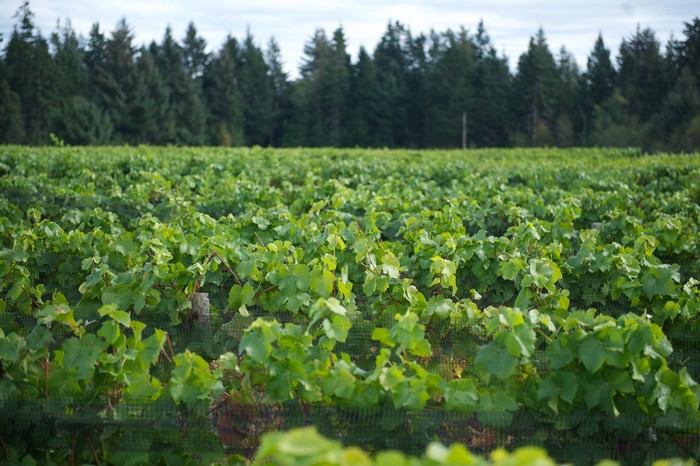 ---
Food and Water
Water consumption and fertilizers are monitored regularly.
Technology is also employed by use of a ASAP Geomatix drone for mapping. Maps show moisture content, health and level of chlorophyll in plant, temperature and vine height. This allows targeting of specific areas in the vineyard for nutrition.
40 Knots works with BioFert Manufacturing to source 100% organic fertilizer applications. All fungicides and pesticides are 100% organic
Drip irrigation is used only in the driest of years and it is the most efficient form of watering. This is also how fertilizer is applied or known as "fertigation".

---

Although some mold is welcome. In this photo is Botrytis affected grapes, aka noble rot. This is a benign fungus that intensifies sweetness and flavor. Try our Trie Emily Sauterne style wine.
Disease Management
Fungi
Fungi make up the largest group of pathogens, and they come in a wide variety. Commonly known as molds, these mostly microscopic organisms are composed of multi-cellular, thread-like, branched filaments and reproductive structures called spores. Since they do not possess chlorophyll, fungi depend on either dead organic matter or living plants for their growth and reproduction.
Prevention and Treatment - Sunlight and the wind. Organic sulfur is sprayed up to the flowering. After flowering, potassium bicarbonate and organic mustard seed oil are used.
Bacteria
Bacteria are microscopic one-celled organisms that can cause diseases in vines. While most bacteria in the environment are beneficial, several are able to cause leaf spots, stem rots, root rots, galls wilts, blights, and cankers.
Plant pathogenic bacteria generally survive in infected plants, in debris from infected plants, and, in a few cases, in infested soil. Bacteria enter vines through wounds, natural openings in the vine or direct penetration, usually in the leaf or fruit but sometimes in roots and stems.
Once inside the grapevine, bacteria begin to reproduce by simple cell division and do not produce spores or fruiting bodies like fungi. Bacteria, like fungi, rely on their host plant for food.
---
Vineyard Floor
Considerations: age of vine, vineyard design, soil type, growing region.
Why do we allow grass coverage and clover coverage?
Grass controls soil movement and helps to retain moisture.
Clover is encouraged to bring nitrogen and other nutrients naturally to the soil. As well it encourages bees to frequent the vineyard which rids the area of wasps and hornets that can harm our grapes.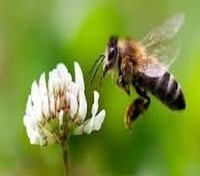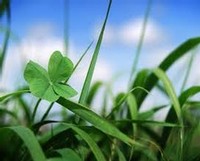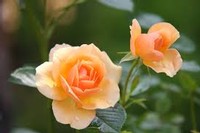 ---
---
Grape Varieties
The Nobles:
The Hybrids:
Chardonnay (France 2007)

Pinot Auxerrois (Vancouver Island 2011)

Hybrid of 3 Pinot Noir clones

Pinot Gris (France 2007,2008,2013)

Schonberger (Vancouver Island 2012, 2013)

Hybrid of Pinot Noir, Chasselas, Muscat

Pinot Noir (France 2007,2008)

Siegerrebe (Vancouver Island 2011, 2012, 2013)

Hybrid of Madeline Angevine, Gewurztraminer

Pinot Noir (Califonia 2012)
Gamay Noir (France 2008)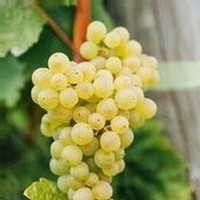 ---
Trellis System
40 Knots Trellis System allows for flow of air, entry of sunlight, growth stages of our new vines to mature vines, supports drip irrigation system, support of shoots and leaves, allowance for bird netting.
Considerations: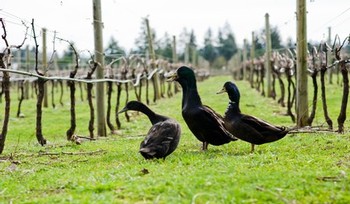 Keeping soil organic
Growth habit
Terroir
Vine vigor
Mechanization
---
Annual Vineyard Calender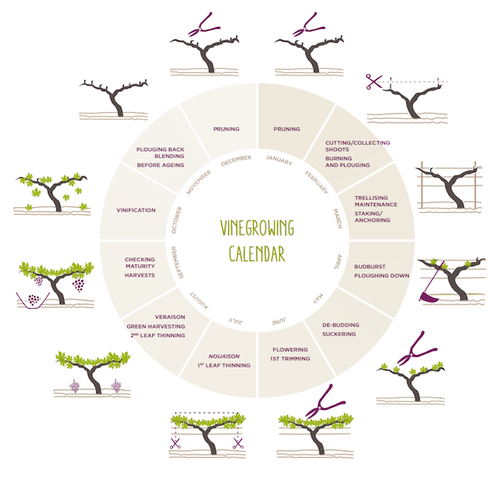 Jan, Feb, March = Pruning
April = BudBurst, Suckering
May = Flowering, leaf thinning
June = Leaf thinning
July = Veraison, maturity
August = Maturity, harvest
September = Harvest
October = Harvest
Nov to Dec = Dormacy
---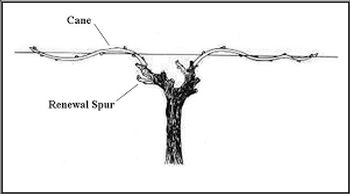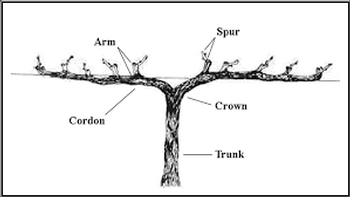 Pruning - The most important task in the Vineyard.
Pruning is removing of deadwood and reducing of living wood allows plant's energy to zero in on grapes.
Cane pruning offers better frost protection, higher yield and more fruit forward flavors.
Cuttings are mulched.
Once canes are nimble, they are tied to tie wire before bud burst.
Buds are fragile, please do not touch.
We prune approximately 75,000 vines, each with its own personality, each taking careful consideration.
---
Our Enemies
Invasive and protected species.Furry Critters – raccoons may be cute but they are incredibly vicious. Never approach a raccoon. They kill our chickens and ducks and eat our grapes.
Black Tail Deer love to eat grapes.
Birds – Starlings and robins are our biggest threat and can eat 1 acre of grapes a day.
Eagles and Hawks eat our hard working ducks and chickens.
Wasps and Hornets – eat grapes and bite us.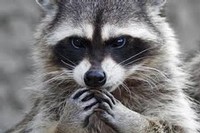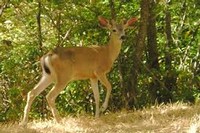 ---
Vineyard birds we love!
Northern Rough Winged Swallow
Swallows are a good luck symbol to sailors as they mean home-coming. They never leave land.
Sailors often get a tattoo of a swallow to symbolize 5000 nautical miles at sea
These swallow live in our vineyard in the summer.
Hummingbirds
Doves
Yellow Warblers
Woodpeckers (they do cause damage but we can't help but love them)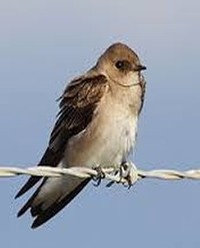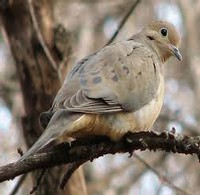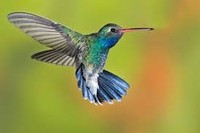 ---
Thank you for strolling through 40 Knot's interpretive trail
Please join us in the tasting room for a complimentary wine tasting. We also have an assortment of picnic items that can accompany you on the vineyard terrace. Giftware and souvenirs are available.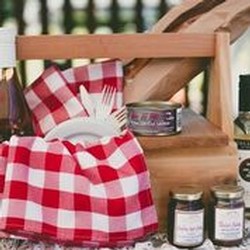 Share your experience with us!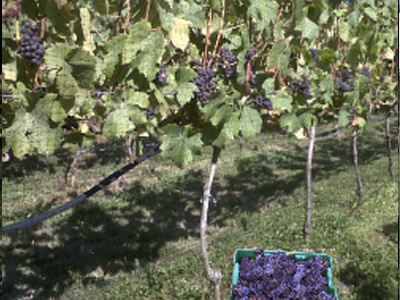 This past summer, we had an expediently fast growing season, due to the higher than normal heat units in the Comox Valley. We experienced many days of near 40 degree C days in the vineyard. From shoot thinning, deleafing, bunch thinning, to bird netting, it was non-stop activities.
The Pros
all grape varieties responded well to heat
heat helped structure deeper, stronger, root formations
heat developed beautiful tannins in the grape skins
The Cons
had to use some irrigation, whereas typically we do not
good sparkling wine doesn't have tannins in the skins, therefore we elected not to make any 2015 French Traditional sparkling, to uphold our reputation for premium sparkling
Along with heat, pruning methods, and shoot thinning, we focused energy into fewer bunches with earlier ripening resulting in the highest brix levels (sugar content), ph levels, and intense flavors, that our Comox vineyard has ever seen. All brix levels were well above 20 brix with most above 24 brix. That is a good thing.
Even though not all varieties matured at the same time, we did find them much more compacted this year than previous. Harvesting began the last week of August, and ended the first week of October.
Now with fall rains starting, bud hardiness looks fantastic as each plant starts to suck up its energy for winter stores, and go into hibernation.
Next stop... pruning.
If you ever want to learn more, stop by the winery for a vineyard tour.

Cheers,
Layne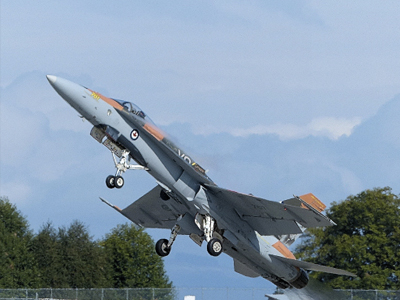 With the Comox Air show coming up this weekend, I wanted to reflect a bit on my passion for flying, and its relation to the quality of our wines.
The excitement that I still feel when I hear the words "Cleared for takeoff on the active runway," or the peace of the phrase from the tower, "Cleared straight in, number one for landing," are reflections of what care and attention we want in our wines. We enjoy passing on our passions to those that appreciate detail, and a love for great wine.
Although the weather has been fantastic in the Comox Valley, and our 40 Knots production will certainly reflect that, we're very excited about our Stall Speed vintages. Grown in the Okanagan, but produced and bottled here, the grapes will result in amazing wine.
However, the extreme growth rate of the vines has left me little time to get airborne, so I thought I'd share some reflections of my aeronautical passion, so you can appreciate some pilot, and aircraft activity, at the air show.
Flying is Freedom
Flying, the freedom, the view, the challenge, and a moment in time that life really does stand still, while you are wheels up. There is nothing like it.
Our Stall Speed label was inspired by the wonder of flight. Here are two perspectives.
Dictionary Version of Stall Speed:
Stalls in fixed-wing flight are often experienced as a sudden reduction in lift as the pilot increases the wing's angle of attack and exceeds its critical angle of attack (which may be due to slowing down below stall speed in level flight). A stall does not mean that the engine(s) have stopped working, or that the aircraft has stopped moving.
Layne in the Cockpit:
A stall, a point at which I reduce the engine power. The cockpit noise begins to reduce as the roar of the engine and propeller come to a dull idle, and I am left with the sound of the wind. At first rushing by, and slowly fading to a fast freeze…so silent compared to only seconds ago…leaving an eerie sense of calm and peace in the aircraft…holding back on the stick throughout this dance, the aircraft gives up its grip on the air. It is no longer an aircraft, it is no longer in flight.
It's a comfortable chair, with a helluva view, falling peacefully towards the earth. The first time you do a stall, it is beyond exciting, almost scary. Now, with experience, it is part of life, and you must understand it, respect it, and above all, not fear it. Know how to get there, recognize it, and get out.
But, enjoy the moment when you bring everything to a brief standstill...when noise, gravity, and speed are all at zero...Every pilot smiles at this point, even for just a second, before the fall and recovery face reappears.
For me, it feels like I conquered life, stopped it and breathed it in for a brief moment, and then let it go back to the wild.
Look Up. Way Up.
As a sit here in the vineyard writing this, an American F16 jet has just been cleared for final to CFB Comox and flies over my head.
The Canadian Forces CF18 arrived earlier today for the Comox airshow. The American B52 Bomber is to arrive yet today.
This weekend's airshow is a great opportunity to see two awesome squadrons open their doors for the public, to come and see inside our Armed Forces, and Search and Rescue heroes.
Come out and see them. What they all do is Awesome.
Cheers,
Layne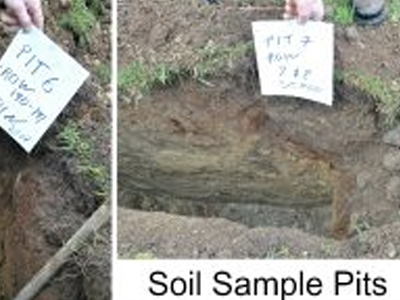 Welcome to Tsolum. Or, welcome to Comox Valley earth and sub soils, and some agri-science about growing grapes.
The Norm
The general Comox Valley area is predominant to "Tysolum" earth. Our slightly rolling hills have medium to moderate glacial deposits and/or glacial till below the surface, and coarse fluvial deposits near the surface. It's finalized with a frosting of 4 to 12 inches of organic marine-rich top soil.
What does that mean?
Historically, it means it is great for growing Douglas fir, western red cedar, alder, maple and grand fir trees, supported with an abundance of wild berries like leg-tearing blackberry vines.
However, with rich peat soils and great water retention during early season, and drainage in late, it creates amazing growing areas in the lower lying areas in the Comox Valley, especially for vegetables, fruit, hay crops, and even malt-grade barley.
Variable
So what the hell does that have to do with Grapes? Even more, what does it have to do with grapes from a "Noble variety" vs. those that have been breed to grow in our climate?
For lack of a better term, our little property sits at the tip of an iceberg, just 925 meters from the Salish Sea, where the Powell River ferry lands. The deep harbour was created, in part, by a glacier. The bonus, is that the historic event deposited a more than average amount of till, sand, and rocks on this small area, which is now above the sea some 120 meters.
Poor soil for the general farming activities in the Valley, our 25 acres does not grow blueberries, cranberries, or corn, very well at all.
The plus side - great drainage, mineral contact, and sloping land towards the sea provide in part, a small piece of rare land in the Valley that can sustain noble variety grapes - Pinot Gris, Pinot Noir, Gamay Noir, Chardonnay, and Auxerrois.
Not without its difficulties, with great drainage comes stripping of nutrients. Pedicle testing and soil sampling is a must. With the slow road of composting, and adding that back to the soil, diligence and patience will be a virtue.
The terroir itself benefits from so much more. This small micro climate inside a micro climate generally boasts 3.6 degree Celsius higher temps than the recorded temperature.
The Facts
Our viticulturist, Theo Siemens, has spent considerable time working with Pedro Perra, a Chilean wine terroir expert, and Dr. Scott Smith, from the Pacific Agri-Food Research Centre. Theo is applying his experience and knowledge to the 40 Knots terroir, and has a great go-forward ethical plan for us to work with.
Here are some of Theo's thoughts and recommendations.
"Comox Valley soil types typically fall into the Tsolum Soil profile with a Gleyed Humo Ferric Podzol subtype. Factors that most influence viticulture practices on these soil types are:
1) Humid
2) Temperate
3) Acidic
4) Leached
5) Sedimentary rock profiles
6) Rich in iron oxidized soils
7) Presence of granite rock brought from coastal mountains by glaciation
8) Soil texture (loamy, sandy, till)
40 Knots soils, rich in iron and aluminum, are oxidized by acids and water, while sub soils are seasonally saturated (liquefied) by the high water table. The results are leached soils rich in iron and aluminum, with low PH. Historic fertilizing practices suggest that the disconcerting anemic soil-sample results are due to leaching and not under-fertilizing. In other words, while fertilizers have been applied by the previous owner (last application in 2012), they are being consumed by plants and/or being washed away by rain.
There lies the crux of your challenge.
It is my strong belief that compost application is the solution for the long term health of the vineyard. As compost breaks down slowly (25% first year, 50% second year and 25% third year), it is the perfect and almost complete time-release fertilizer. Compost, depending on composition, tends to be more alkaline, therefore balancing the soil PH as well. While composts tend to be low in nitrogen, this can be adjusted easily by way of cover cropping, which is already being completed with white clover, or by applying organic fertilizers."
The Evolution
Focusing on ethical and sustainable farming practices, composting, mulching, adequate cover crops, specific irrigation regime (going towards little to none), we are, in Theo's words, "creating an evolution in our vineyard, not a revolution."
Is that it, all done?
Not even close.
Knowing what you have for earth is the beginning. Establishing a realistic plan to be sustainable is next. Being willing to commit to a very long term ethical and sustainable farming model is going to be the hardest decision, or the easiest.
For me, it's easy.
It is how I grew up farming. As a kid, I saw the benefits in the land and the product.
How could I not see it now?
Cheers,
Layne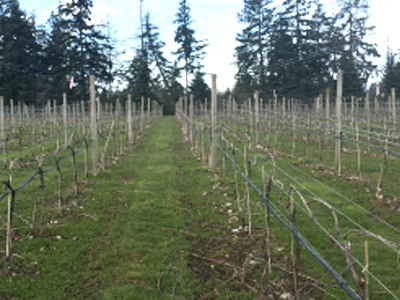 Even though the 20th of March is the official day, it is clearly spring. We can hear the sea lions barking with excitement, the Robins are bathing themselves to look good, woodpeckers have found the loudest piece of manmade tin to rattle against, and so many of our flowers are in bloom. Sorry Easterners, it's awesome on the West Coast.
Our vineyard and winery chores also know it's spring.
When I posted last, we were making our pruning cuts. Now, we are pulling the wood out of the trellis wires and tying the new canes down that will produce this year's grapes. We are at 50% complete on this last step. All will be completed by April Fool's day. My bet is on March 27th for bud burst.
Over a one day period, wood is pulled, canes are tied, and rows are flailed and mulched. We don't burn our last year's wood, it is all mulched back into the rows.
After the field personnel leave at night, the rotary flail does the first pass, making wood flat and in smaller 4 to 8 inch pieces. Next, the Kubota zero-turn mower, with a mulching kit, goes over the row. This machine is amazing. Sold to us last year from Russell at North Island tractor, it has cut our mowing times by 1/8. Fine cutting around the winery, or mulching down the row, it will do all of that at lightning-fast speeds, significantly reducing fuel use and increasing quality of mulched organics to the vineyard.
No, I don't own a Kubota dealership, just excited about efficiency and reducing our footprint.
All the varieties are looking awesome! The original owner, Bill Montgomery, did a fantastic job choosing the some 50,000 root stock, 85% from a nursery in France. Thank you, Bill.
Next time, winery talk.
Cheers,
Layne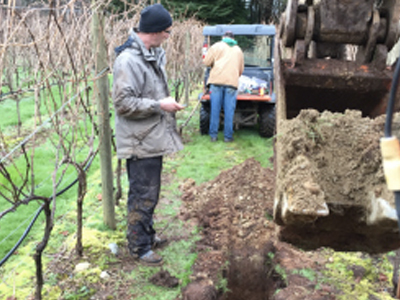 No, it's not really spring, yet. We have no control over this warm weather, so we are pruning very fast.
In just eight work days, we have completed 80% of the pruning cuts. And, we converted from cordon pruning to cane. Cordon pruning brings vines out of old wood, while cane pruning brings vines out of last year's growth. This style will prevent any old, woody taste to the grapes, keeping the fresh and lively, ultra-premium wine we strive for.
The vines are also attempting to push buds, but with a little weeping from the cuts they have slowed back and will avoid any damage, if a forsaken frost shows itself.
Viticulture expert Theo Siemens, of Okanagan Crush Pad, recently visited our vineyard to analyse our structure, so we can forge on with sustainable farming methods, and ethical organic practices. Besides training all staff in pruning techniques and canopy management, he performed an assessment of our four horizons of soils, right down to the mother rock.
Within the four horizons, we find distinct, non-typical earth for this area. These zones are respective to a glacier deposit, or till.
1st horizon - very little peat, and four to eight inches of top soil
2nd & 3rd horizon - sand, some large rock, gravel and pebbles, with some loose dry clay
4th horizon - very hard layered clay with mother rock.
We are seeing root formations from the vines, in most cases, down to the 4th horizon. That's great news! What we don't see is any water holding, or pooling in these layers, even after the substantial amount of rainfall we have had. More awesome news.
The contact with minerals for the roots, and great permeability and drainage in the soils, gives us a great terroir opportunity to have complex and distinct tastes in our wines.,
If you'd like to know more about our operation, and the lifecycle of our vines, pop in to our Cellar Tasting Lounge, or shoot me an email, at Layneat40KnotsWinery@gmail.com.
Cheers,
Layne