40 Knots Windrift Club Membership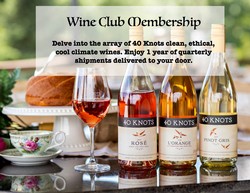 Perfect for newlyweds, parents or grandparents. Get your family members or friends together and give the gift that gives all reasons to celebrate throughout the year. This will be their favorite gift, and you will be their favorite person!
They will be so happy with this gift, they may even share it with you!
Product Reviews