Wine Service May 24th
Wine Service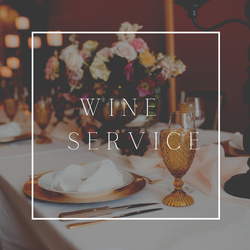 7pm-9pm
Join us as we unravel the mystery of wine in a fun and interactive class. Soon you will be serving as a pro from your wine library.
We will take you through the packaging of wine, and how to care for wine before it is ready to drink.
You will confidently recognize wine faults.
You will learn how to properly polish the glass and why this is important, how to serve the perfect glass of wine including glassware selection, temperature, decanting, and pouring.
And by the end of the class, you will agree that proper care and service can add exponential value to that bottle that you open for dinner.
Product Reviews