Spirits Class - May 2nd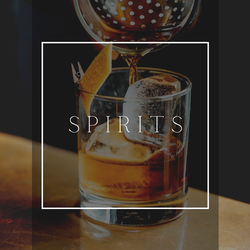 May 2nd
7pm to 9pm ( Roughly 1.5 hours)
This event is for ages 19+
Located upstairs in the 40 Knots Stall Speed Lounge. All class supplies provided.
Enjoy spirits from Shelter Point Distillery while you learn how they are made, a bit of history, their characteristics and how to use them!
As Brand Experience Manager for Shelter Point Distillery, Chris Read is responsible for sharing the company's story. He oversees the customer experience at the distillery including tours and tastings.
Chris provides Masterclasses on Shelter Point whiskies and Tastings at events, and he likes nothing more than introducing people to his award-winning whiskies and sharing the story of how they are made. He also manages the company's social media and media interactions.
Chris has a background in communication and stakeholder engagement. He is proud to work with a team that is passionate about crafting high-quality single malt that has an intimate relationship with its surrounding location and is eager to support Shelter Point's evolution into a brand that's globally recognized for top-quality single malt.
During his free time, Chris likes to explore Vancouver Island with his family – his favourite activities are skiing in winter at nearby Mount Washington, and mountain biking and paddleboarding in summer.
Product Reviews
Trevor Lee
(May 5, 2023 at 4:38 AM)
Great interesting and informative session put on by Chris. The wee drams were good as well!