Lotus Cocktail Glass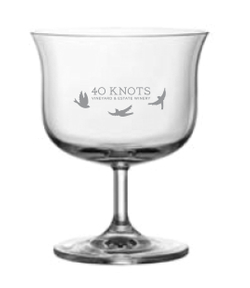 Your cocktail will be even more delicious sipping out of this classy elegant lotus-shaped cocktail glass. This is our take on a sophisticated coupe glass and holds 9.5 ounces. This is the same top-quality glassware that you have known to love in 40 Knots glassware.
Looking for a special cocktail recipe? Check out our recipes HERE.
Don't forget the jar of Pickled on Grapes, the perfect ingredient in delicious cocktails.
Product Reviews