What's in it for you?
Delicious and natural, rooted in our cool climate to give you fruit forward juicy and elegant wines. You can taste the difference.
What's NOT in it for you?
No chemical and unnatural preservatives. We are vegan and gluten free and achieve Gold for our efforts. Customers thank us all the time, because they say they can now drink wine again with no adverse effects. It is because of our Green Farm.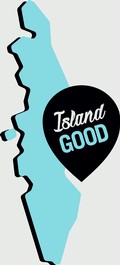 40 Knots Wines are rooted in cool, grown and made using biodynamic methods. We grow noble varieties and top hybrids. All wines are small batch and made with a hands off approach. Our wine maker knows that great wines are made in the vineyard.
Loyalty Points? No... Eco Points, YES! They are even better?