Gamay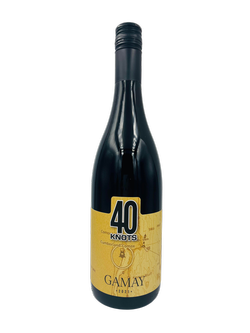 Wine Specs
Appellation
British Columbia
Wine Profile
Tasting Notes
Experience slightly chilled on the patio or at a picnic. Great with roast turkey, stuffing and cranberry sauce. Naturally vegan friendly and gluten free.
Food Pairing Notes
Lunches, roast chicken and turkey
Product Reviews
Belle Henderson
(Jun 17, 2017 at 3:35 PM)
Just opened the first of my June Wine Club shipment. I chose the Fan at in part because I lacked the energy to go downstairs to the wine cooler for a white and in part because Gamays have traditionally not been my favorite...so might as well get that one out of the way and move on...well I was pleasantly surprised I must say!!!the aroma is fabulous...imagine violets after a gentle rain, cranberries when you are cooking them and they just begin to pop, and for me, just a hint of strawberry....the taste is pleasantly fruity, light with just a slight dry finish. All in all a very pleasant sipping experience for a summer Saturday. And to top it all off I am glad my wine club shipment included a second bottle...something to look forward to for another day.
Melissa McIntosh
(Nov 28, 2017 at 10:26 AM)
I've always been more of a white wine person, but this Gamay is so delicious and versatile, we can't get enough! Full of balanced flavours, a hint of red berry, and doesn't leave the dry tannic aftertaste that I don't like about some heavier reds.
Shannon Molloy
(Nov 28, 2017 at 9:03 PM)
Just yummy
Eileen Hall
(Aug 12, 2018 at 2:11 PM)
I am usually a white wine drinker, but this red is light and so yummy.
Jackie R
(Apr 10, 2021 at 5:42 PM)
I have tasted and loved reds through all the heavy and lush Cab's and Shiraz to the lighter Pinot Noir's in North America, Europe, Australia and New Zealand. Then something shifted for me and I preferred whites and rose'. THEN I tried the 40 Knots Gamay and was captivated by it's lightness yet full flavour. I think of dark berries expertly crafted with a subtle aroma. If given the choice, I will choose this gamay over anything else (but the 40 Knots Spindrift makes it a hard decision!!). As always - well done!
Ali Scully
(Aug 25, 2021 at 9:52 AM)
My favorite! Perfectly light and wonderfully tasty. Chilled or not this is my go to wine.
Markus Story
(Nov 14, 2021 at 10:20 AM)
This is by far the best wine I've ever had. It pairs well with just about everything or on it's own. I still try different wines from 40knots as there are many other good ones, but the Gamay stands out as being my first choice. I've yet to share it with someone and have them not like it - try it, you will not be disappointed