News & Blogs you want to read!
Missing out? You keep hearing about what a great time your friends had at Wine Wednesday, the new wine class they just took, how they got to taste wine before it was released, and how they bought up the last of a vintage? Don't miss out anymore. We want you in our inner group!
Welcome to the 40 Knots Vineyard & Estate Winery blogs. Here is where we will be highlighting events and news from around the winery. Keep up to date of the latest trends, the happenings of the winery, learn how we farm and make wine, and get the inside scoop of our new releases and events.
Our Bloggers
Layne Robert Craig
Janitor & Blogger

Michael Johnson
Self-proclaimed Sipster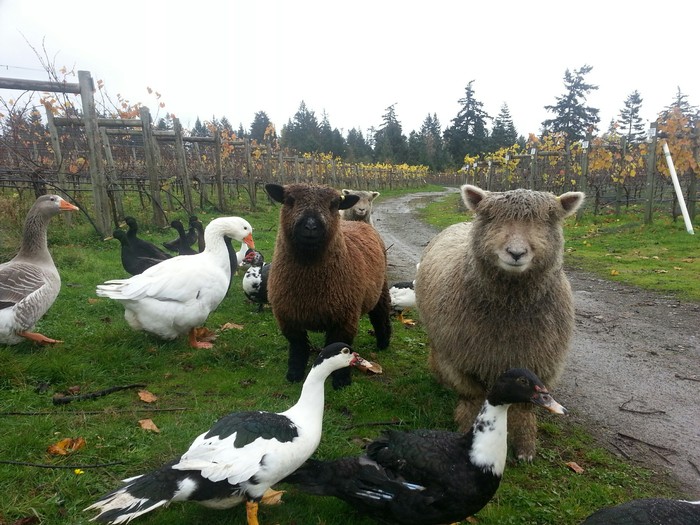 You are about to enter a trail through our Vineyard that will forever remain in your mind when drinking wine!
Safety
Wear good footwear.
The ground is not level.
Dogs must be on a leash.
Do not litter.
Use doggy bags.
Watch for farm equipment.
Do not wander off the path.
Please
Don't eat our grapes.
Do take pictures.
Do post on social media. (find us at 40KnotsWinery)
Join us for a complimentary tasting in our tasting lounge.
Trail is approximately 1.5 kms
---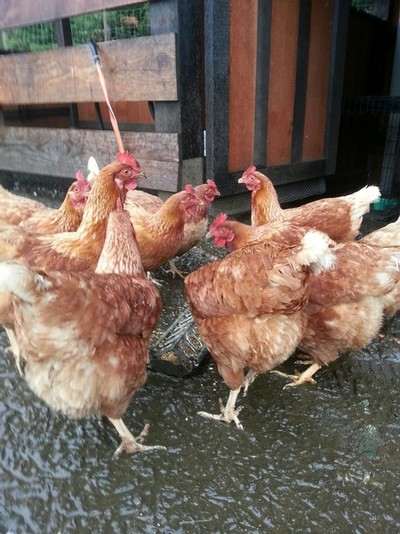 Our Green Farm
"40 Knots is committed to sustainability through continuous certification in Green Tourism, a most relevant and credible recognition that requires continuous improvements and team commitment with considerations from cradle to re-purpose."
In the vineyard where all the grapes are handpicked, resident sheep, duck and chickens mow the grass, weeds and control pests. They are very friendly but please do not feed them. If you happen to see them outside the fence line, please alert a staff member.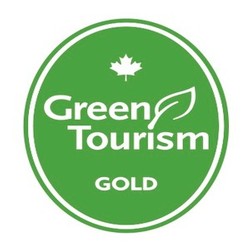 ---
You are Standing on Glacier Till Soil
The tip of an iceberg, just 925 meters from the Salish Sea, where the Powell River ferry lands. The deep harbour was created, in part, by a glacier. The bonus is that the historic event deposited a more than average amount of till, sand, and rocks on this small area, which is now above the sea some 32 meters sloping to 11 meters.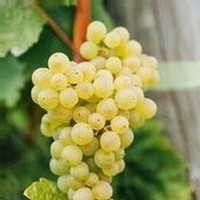 Partnering With Mother Nature Naturally

| | |
| --- | --- |
| Our Job: | Vineyards Job: |
| Pruning | Dormancy |
| Disease Control | Disease Control |
| Shoot Thinning | Flowering |
| Deleafing | Bud Burst |
| Pest Control | Pest Control |
| Bunch Thinning | Fruit Set |
| Bird Netting | Irrigation |
| Harvest | Veraison |
| | Full Ripeness |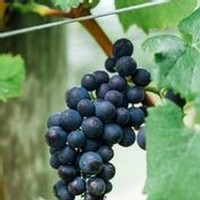 Terroir [ter-wahr; French ter-war]
Defined as the environmental conditions, especially soil and climate, in which grapes are grown and that give a wine its unique flavor and aroma
Rich in iron and aluminum, oxidized by acids and water, while subsoils are seasonally saturated (liquefied) by the high water table. The results are leached soils rich in iron and aluminum, with low PH.
Micro Climate: Refers to area inside vine canopy which enjoys 3.6 degree Celsius higher temps than the recorded temperature.
Meso Climate: Refers to our fields on glacier till soil
Great drainage, mineral contact, and sloping land towards the sea provide in part, a small piece of rare land in the Valley that can sustain noble variety grapes - Pinot Gris, Pinot Noir, Gamay Noir, Chardonnay.
With great drainage comes stripping of nutrients. Stem testing and soil sampling is a must. With the slow road of composting, and adding that back to the soil, diligence and patience is a virtue.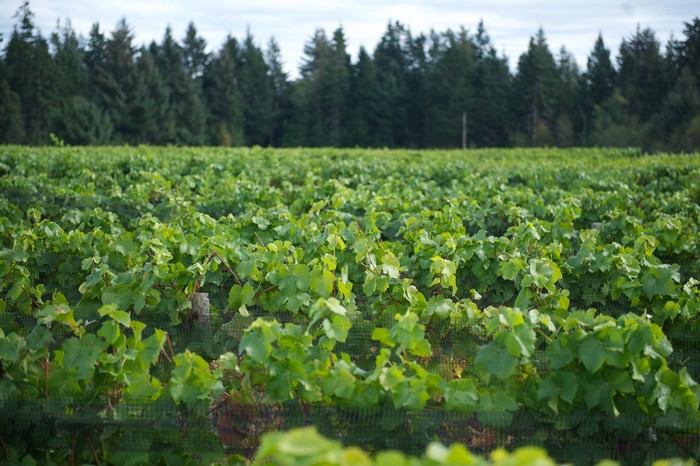 ---
Food and Water
Water consumption and fertilizers are monitored regularly.
Technology is also employed by use of a ASAP Geomatix drone for mapping. Maps show moisture content, health and level of chlorophyll in plant, temperature and vine height. This allows targeting of specific areas in the vineyard for nutrition.
40 Knots works with BioFert Manufacturing to source 100% organic fertilizer applications. All fungicides and pesticides are 100% organic
Drip irrigation is used only in the driest of years and it is the most efficient form of watering. This is also how fertilizer is applied or known as "fertigation".

---

Although some mold is welcome. In this photo is Botrytis affected grapes, aka noble rot. This is a benign fungus that intensifies sweetness and flavor. Try our Trie Emily Sauterne style wine.
Disease Management
Fungi
Fungi make up the largest group of pathogens, and they come in a wide variety. Commonly known as molds, these mostly microscopic organisms are composed of multi-cellular, thread-like, branched filaments and reproductive structures called spores. Since they do not possess chlorophyll, fungi depend on either dead organic matter or living plants for their growth and reproduction.
Prevention and Treatment - Sunlight and the wind. Organic sulfur is sprayed up to the flowering. After flowering, potassium bicarbonate and organic mustard seed oil are used.
Bacteria
Bacteria are microscopic one-celled organisms that can cause diseases in vines. While most bacteria in the environment are beneficial, several are able to cause leaf spots, stem rots, root rots, galls wilts, blights, and cankers.
Plant pathogenic bacteria generally survive in infected plants, in debris from infected plants, and, in a few cases, in infested soil. Bacteria enter vines through wounds, natural openings in the vine or direct penetration, usually in the leaf or fruit but sometimes in roots and stems.
Once inside the grapevine, bacteria begin to reproduce by simple cell division and do not produce spores or fruiting bodies like fungi. Bacteria, like fungi, rely on their host plant for food.
---
Vineyard Floor
Considerations: age of vine, vineyard design, soil type, growing region.
Why do we allow grass coverage and clover coverage?
Grass controls soil movement and helps to retain moisture.
Clover is encouraged to bring nitrogen and other nutrients naturally to the soil. As well it encourages bees to frequent the vineyard which rids the area of wasps and hornets that can harm our grapes.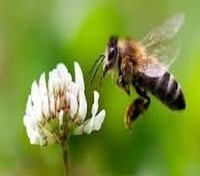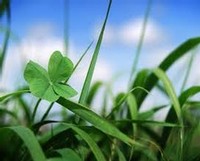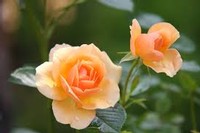 ---
---
Grape Varieties
The Nobles:
The Hybrids:
Chardonnay (France 2007)

Pinot Auxerrois (Vancouver Island 2011)

Hybrid of 3 Pinot Noir clones

Pinot Gris (France 2007,2008,2013)

Schonberger (Vancouver Island 2012, 2013)

Hybrid of Pinot Noir, Chasselas, Muscat

Pinot Noir (France 2007,2008)

Siegerrebe (Vancouver Island 2011, 2012, 2013)

Hybrid of Madeline Angevine, Gewurztraminer

Pinot Noir (Califonia 2012)
Gamay Noir (France 2008)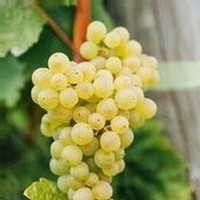 ---
Trellis System
40 Knots Trellis System allows for flow of air, entry of sunlight, growth stages of our new vines to mature vines, supports drip irrigation system, support of shoots and leaves, allowance for bird netting.
Considerations: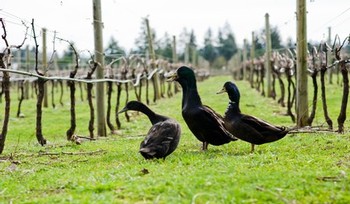 Keeping soil organic
Growth habit
Terroir
Vine vigor
Mechanization
---
Annual Vineyard Calender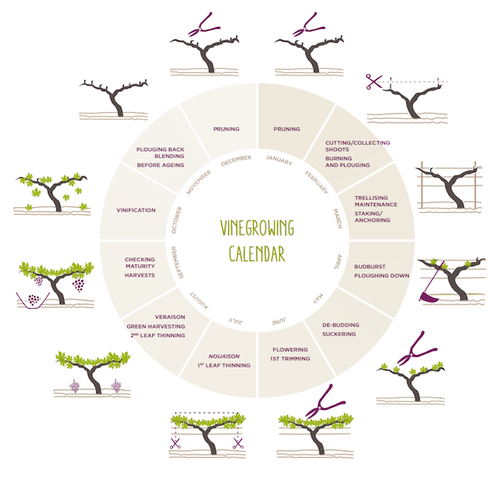 Jan, Feb, March = Pruning
April = BudBurst, Suckering
May = Flowering, leaf thinning
June = Leaf thinning
July = Veraison, maturity
August = Maturity, harvest
September = Harvest
October = Harvest
Nov to Dec = Dormacy
---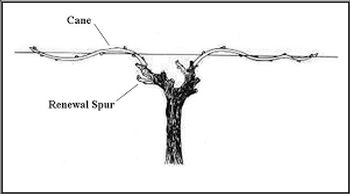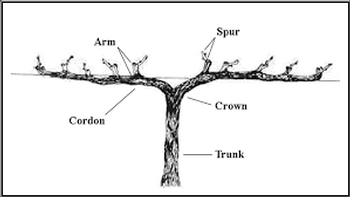 Pruning - The most important task in the Vineyard.
Pruning is removing of deadwood and reducing of living wood allows plant's energy to zero in on grapes.
Cane pruning offers better frost protection, higher yield and more fruit forward flavors.
Cuttings are mulched.
Once canes are nimble, they are tied to tie wire before bud burst.
Buds are fragile, please do not touch.
We prune approximately 75,000 vines, each with its own personality, each taking careful consideration.
---
Our Enemies
Invasive and protected species.Furry Critters – raccoons may be cute but they are incredibly vicious. Never approach a raccoon. They kill our chickens and ducks and eat our grapes.
Black Tail Deer love to eat grapes.
Birds – Starlings and robins are our biggest threat and can eat 1 acre of grapes a day.
Eagles and Hawks eat our hard working ducks and chickens.
Wasps and Hornets – eat grapes and bite us.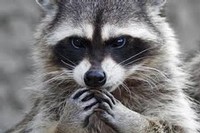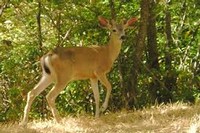 ---
Vineyard birds we love!
Northern Rough Winged Swallow
Swallows are a good luck symbol to sailors as they mean home-coming. They never leave land.
Sailors often get a tattoo of a swallow to symbolize 5000 nautical miles at sea
These swallow live in our vineyard in the summer.
Hummingbirds
Doves
Yellow Warblers
Woodpeckers (they do cause damage but we can't help but love them)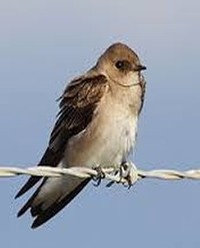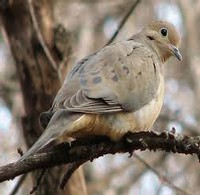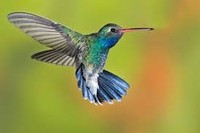 ---
Thank you for strolling through 40 Knot's interpretive trail
Please join us in the tasting room for a complimentary wine tasting. We also have an assortment of picnic items that can accompany you on the vineyard terrace. Giftware and souvenirs are available.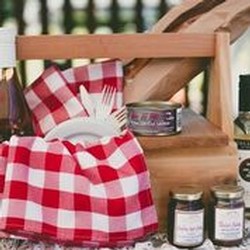 Share your experience with us!