August 13, 2015 | Layne's blog | Layne Robert Craig
What is Stall Speed?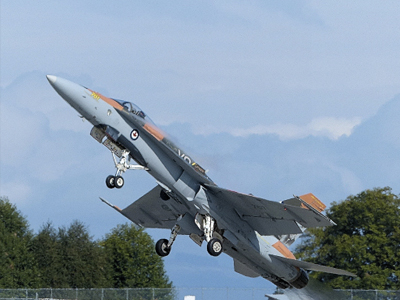 With the Comox Air show coming up this weekend, I wanted to reflect a bit on my passion for flying, and its relation to the quality of our wines.
The excitement that I still feel when I hear the words "Cleared for takeoff on the active runway," or the peace of the phrase from the tower, "Cleared straight in, number one for landing," are reflections of what care and attention we want in our wines. We enjoy passing on our passions to those that appreciate detail, and a love for great wine.
Although the weather has been fantastic in the Comox Valley, and our 40 Knots production will certainly reflect that, we're very excited about our Stall Speed vintages. Grown in the Okanagan, but produced and bottled here, the grapes will result in amazing wine.
However, the extreme growth rate of the vines has left me little time to get airborne, so I thought I'd share some reflections of my aeronautical passion, so you can appreciate some pilot, and aircraft activity, at the air show.
Flying is Freedom
Flying, the freedom, the view, the challenge, and a moment in time that life really does stand still, while you are wheels up. There is nothing like it.
Our Stall Speed label was inspired by the wonder of flight. Here are two perspectives.
Dictionary Version of Stall Speed:
Stalls in fixed-wing flight are often experienced as a sudden reduction in lift as the pilot increases the wing's angle of attack and exceeds its critical angle of attack (which may be due to slowing down below stall speed in level flight). A stall does not mean that the engine(s) have stopped working, or that the aircraft has stopped moving.
Layne in the Cockpit:
A stall, a point at which I reduce the engine power. The cockpit noise begins to reduce as the roar of the engine and propeller come to a dull idle, and I am left with the sound of the wind. At first rushing by, and slowly fading to a fast freeze…so silent compared to only seconds ago…leaving an eerie sense of calm and peace in the aircraft…holding back on the stick throughout this dance, the aircraft gives up its grip on the air. It is no longer an aircraft, it is no longer in flight.
It's a comfortable chair, with a helluva view, falling peacefully towards the earth. The first time you do a stall, it is beyond exciting, almost scary. Now, with experience, it is part of life, and you must understand it, respect it, and above all, not fear it. Know how to get there, recognize it, and get out.
But, enjoy the moment when you bring everything to a brief standstill...when noise, gravity, and speed are all at zero...Every pilot smiles at this point, even for just a second, before the fall and recovery face reappears.
For me, it feels like I conquered life, stopped it and breathed it in for a brief moment, and then let it go back to the wild.
Look Up. Way Up.
As a sit here in the vineyard writing this, an American F16 jet has just been cleared for final to CFB Comox and flies over my head.
The Canadian Forces CF18 arrived earlier today for the Comox airshow. The American B52 Bomber is to arrive yet today.
This weekend's airshow is a great opportunity to see two awesome squadrons open their doors for the public, to come and see inside our Armed Forces, and Search and Rescue heroes.
Come out and see them. What they all do is Awesome.
Cheers,
Layne
Comments
Commenting has been turned off.