March 17, 2019 | Megan's blog | Ziggy Ziggy
The Swallow's Arrival
The Swallow
(Stelgidopteryx serripennis)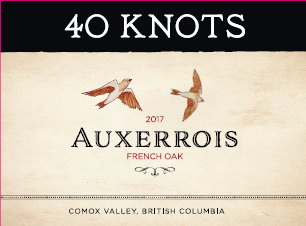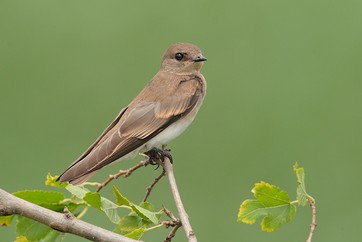 If you've ever purchased a bottle of 40 Knots wine from our cellar door, you may have noticed the Northern Rough-Winged Swallow that adorns our Estate label. The swallow is endemic to our area and frequent our vineyard. Each year we celebrate their arrival because, for us, they are not only our friends but a part of our biodynamic crew. Swallows will only live in areas that surround biodynamic balance and their presence speak volumes that our clean, green vineyard practices are working. The swallow is an excellent bug predator. Unlike other species of birds, they will never harm our grapes. 40 Knots Vineyard is surrounded by farming land and swallows always nest near other farm animals. Next time you're here, perhaps during a guided or self-guided vineyard tour, keep your eyes peeled for swallow birdhouses built to keep the birds safe and give them a home to return to every year.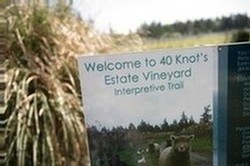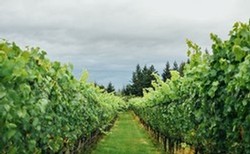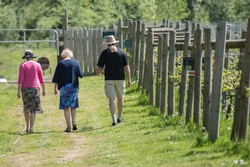 Swallows are also songbirds, and in maintaining balance it is believed that sound vibrations are important to vine health. Italy has been piping opera out into their vines for many years, and the proof shows that vines closer to the music are the healthiest in the vineyard. At 40 Knots, our version of this is offered not only to our vines but to our guests as well. If you haven't yet had a chance to partake in one of our vineyard terrace Wine Wednesday events, better book now before reservations fill up!
40 Knots is just a stone's throw away from the Salish Sea. Because our land was created by a glacier, our vines are reaching down through glacier till soil. The rich salt air flows through our vines keeping them aerated, healthy and strong, and the salt air imbeds our oak providing beautiful aging that cannot be accomplished in dry wine regions. While walking the interpretive trail or sipping on our vineyard terrace or balcony overlooking the vineyard, you can hear the swallows singing alongside the sea lion's barking at the arrival of the new day.
Swallows are an important friend of sailors and are believed to be a good omen. Sailors will often get a swallow tattoo to show off their sailing experience. According to one legend, one swallow symbolizes successful journeys adding up to 5,000 nautical miles, two swallows symbolize 10,000 nautical miles and so on. Another legend is that since swallows always return to the same land each year to mate and nest, the swallow will guarantee the sailor returns home safely. Sailors also believe that if they were to drown, the swallow will carry their soul to heaven.
40 Knots believes that all of us have the right to love and be loved. This is showcased with our gold medal winning Soleil Rose French Traditional style. The label, "Love is Love", supports the LGBTQ2 community. We believe that all are equal and we share the responsibility to support this belief. Even our swallows live with a similar motto. The female and male swallow not only look almost identical, but they also share in responsibilities of the daily chores and protecting their family. Once they mate, they mate for life. This is another quality we give great importance to. We practice loyalty to our community, our family, our friends, and our environment.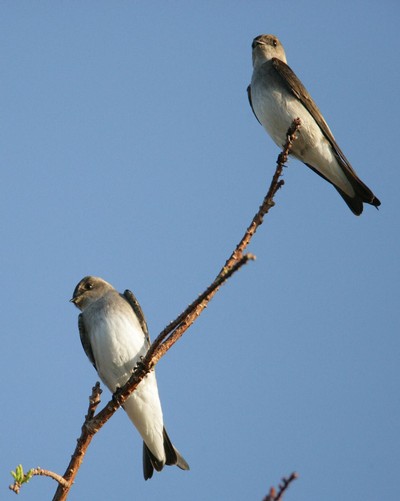 Awaiting our much-loved swallows, budburst in the near future and the days lasting a little bit longer, you better believe that we're dusting off that patio set! Come visit us Tuesday through Sunday between the hours of 11 am and 5 pm for a tasting, a glass (or bottle!) and a picnic.
#See you soon in our Vineyard Terrace!
Comments
Commenting has been turned off.