January 11, 2020 | Megan Thiel
Winter Grapevine Dormancy
*FREE community pruning workshop. See below for further information*
At the dawn of a new decade, we welcome a fresh start in the 40 Knots Vineyard. With 2019 behind us, we look forward into 2020 with revitalized hope, energy, and enthusiasm for a fabulous new vintage. Just like winter hibernation, the 40 Knots vines are in their dormancy stage and await the new spring sun. Winter dormancy occurs after the last autumn leaf has fallen and carries forward until early Spring.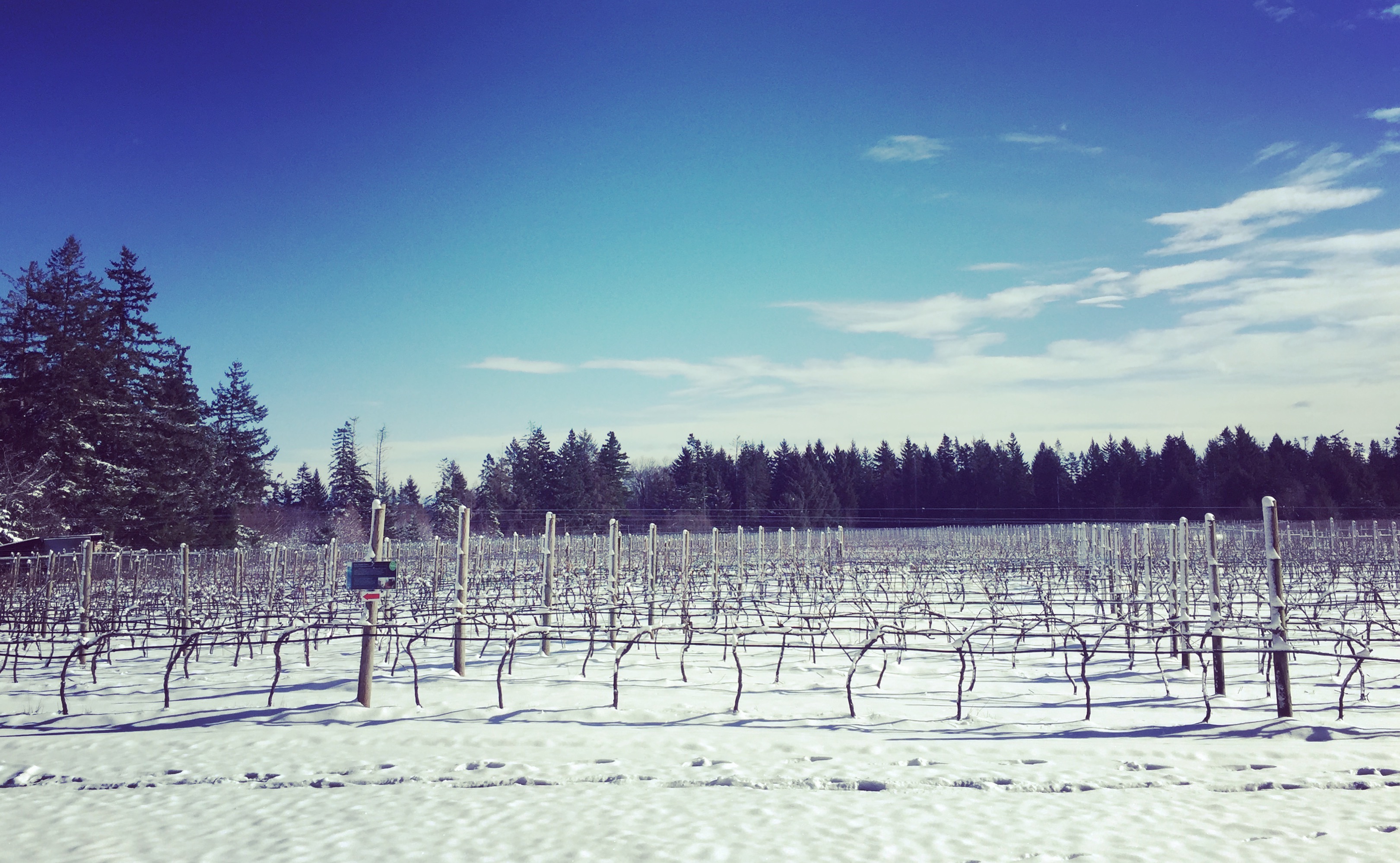 Shorter winter days kick-off two phases of dormancy.
Endodormancy: (Greek word endo meaning inside) during this first stage, the vines become cold hardy. The plant growth regulators inside the bud prevent grapevines from growing, even in favourable environmental conditions. Endodormancy is usually complete by the end of December.
Ecodormancy: An external force that follows environmental conditions. In the Northern Hemisphere, the ecodormancy stage starts around February. In this stage, the vines await higher temperatures to proceed with budburst. With ecodormancy and climate change, vine growers must be vigilant to monitor low temperatures as to not kick off budburst too soon. This is where our #coolclimate region in the Comox Valley has a leg up!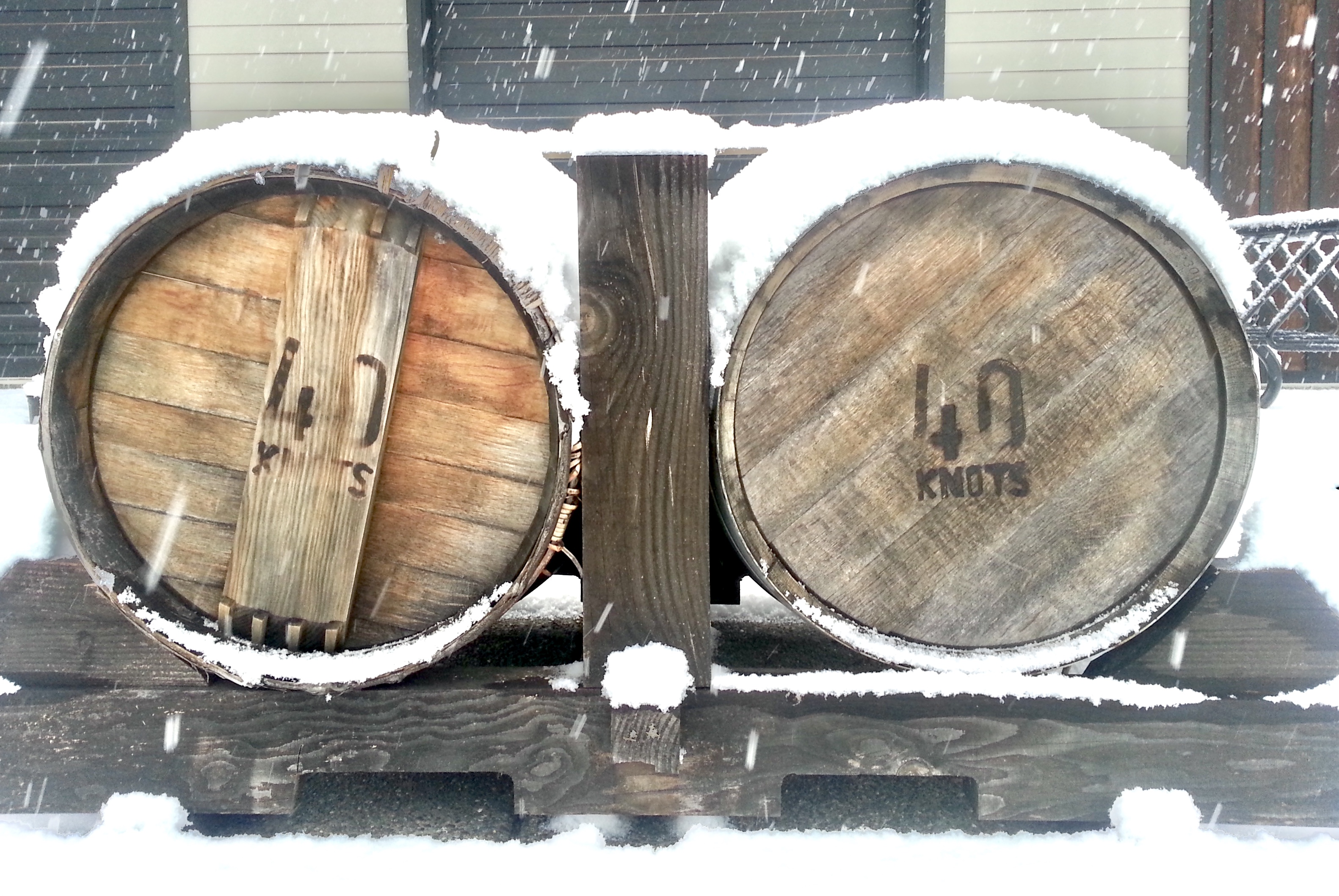 With the vines seemingly lifeless and naked without leaves, the activity underneath the soil is charged in preparation for the new year with energetic vines sending out new roots. This "root flush" (think tiny hairs at the bottom of carrots and beets) reaches downward in search of nutrients from the soil. Internal starchy carbohydrates build inside the roots, trunks and cordons in autumn and until the first frost, and this stage is critical for proper flower, leaf and bud growth development for the following season.
Above the soil, the vines will dehydrate themselves as water contracts and glides into intercellular spaces. This phase almost steels the vines from the inside out, avoiding freezing during these chilling winter temperatures. Sugar and protein compounds come together to bind water, serving as cryoprotectants. So strength DOES come in small packages!

Join us for a FREE community pruning workshop
Calling all viticulturists, farmers and outdoor enthusiasts interested in learning vineyard pruning methods for both cane and spur vines. We are hosting a complimentary community pruning workshop on February 1st from 1-4pm at 40 Knots Winery. Click HERE to RSVP.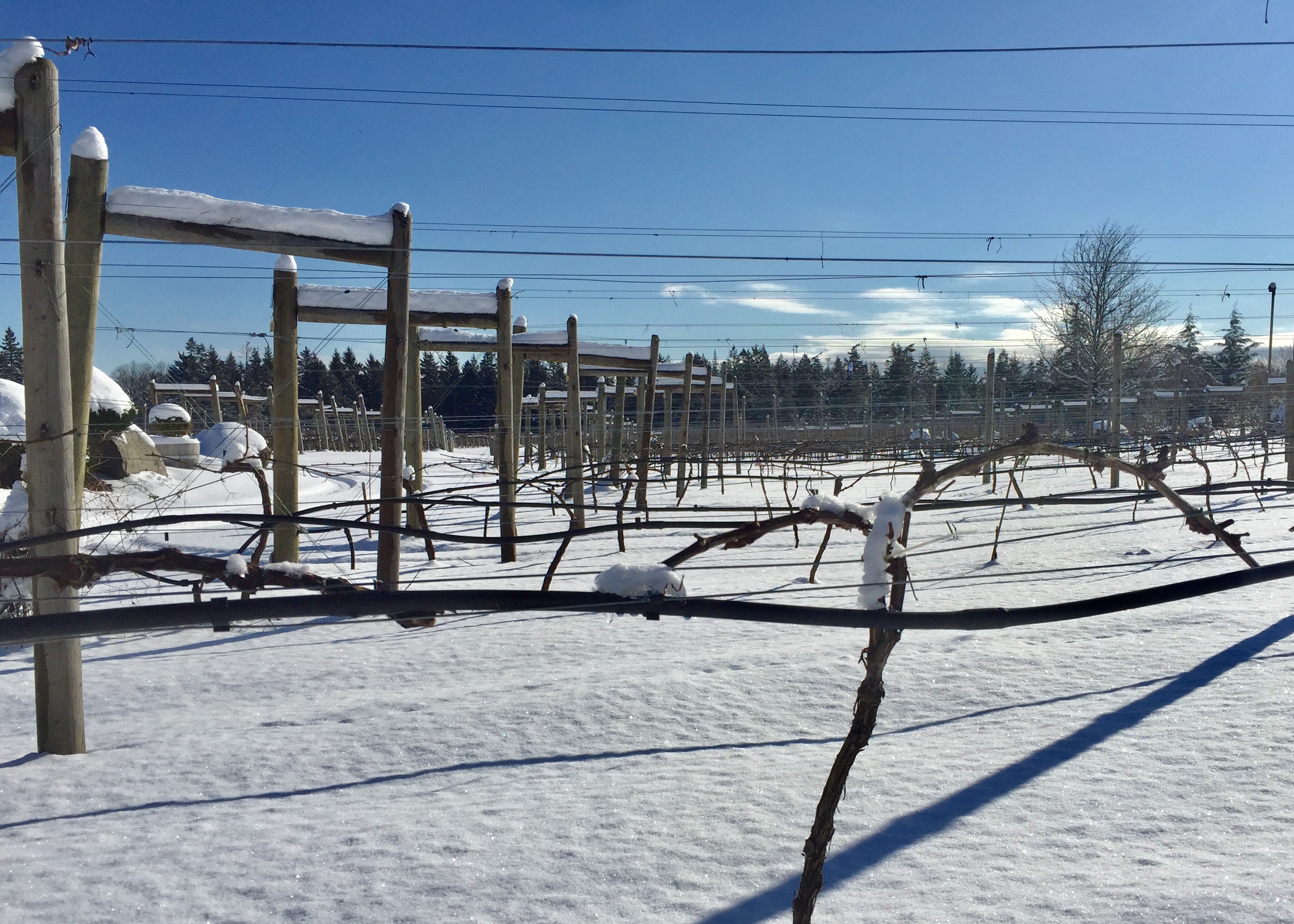 Unable to attend? Read about how much fun we had in my next blog post where I discuss winter grapevine pruning.
Happy New Year, from the crew at 40 Knots and me,
-Megan
Comments