July 19, 2019 | Ziggy Ziggy
#RootedInCool
Here at our 40 Knots Vineyard, located on the 49th parallel, we are #rootedincool. Our climate is similar to the Northern part of France and many of the German wine regions. The varieties proven over centuries in these areas thrive in our terroir.
With food trends moving towards more white meats, fish, vegan and vegetarian, our Estate wines naturally pair well. With wine trends moving towards lower alcohol, lower residual sugar, and higher acidity, our Estate wines are increasingly popular. Cool climate grape varietals are wonderfully suited to our location here in the Comox Valley. Pinot Gris with crisp bright green apple notes, Chablis style Chardonnay with soft hay and pineapple on the palate. White Seas, a local favorite, offers balance with juicy aromatics and mouth-watering acidity.
If you are looking for those bold reds, big tannins, high alcohol that cut through fat in a steak like no other wines, then we do have those too, under our Stall Speed brand. These grapes come from "warm climate" areas such as Naramata Bench and the Black Sage Bench in British Columbia.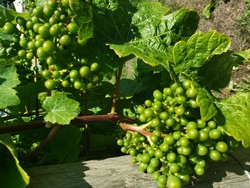 Young grapes
July 15 201920190715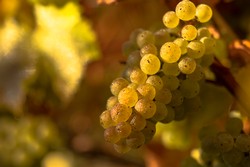 Fully ripe Chardonnay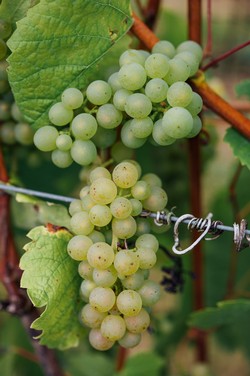 Veraison - color change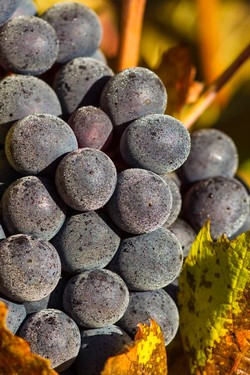 Fully ripe Pinot Noir
Balance
Balance is a term used quite frequently in the wine world. At 40 Knots, we are able to achieve perfect balance without intervention in the cellar. Each fall, each row of vines of each variety is carefully checked daily for pH and Brix (sugar level). The day of harvest for each vine is decided by these levels and the weather forecast. This is not the easiest harvest using this method, however, when the grapes are perfect, intervention is not necessary. This is where our #rootedincool climate has a leg up to create the perfectly and naturally balanced wine.
Tannins
Tannins develop naturally as grapes grow in the vineyard. They begin accumulating during fruit set and continue until veraison (when the grapes change color). Different grape varieties have different levels of tannins. Tannins, in part, function as grape's sunscreen—the more light that reaches a grape's surface, the more tannins the skins produce. Light intensity is a major influence in the development of skin tannins at higher altitudes. Because light intensity is lost as light travels through the atmosphere, the light reaching higher-altitude vineyards is more intense and therefore contributes to conditions that yield more intensely tannic wines.
At 40 Knots, canopy management is important. We have the ability to influence the type and amount of tannins that develop in our grapes. It is a balance of providing protection from sunburn, allowing airflow to keep grapes dry, allowing the sun to create tannin, and avoid irrigation so grapes and small and contain more tannin.
Visit our grapes!
Want to check out for yourself what stage the tannins are at? Take a stroll in our interpretive trail and join us in guided tasting/tour:
Or... not feeling that adventurous, taste the tannins in our tasting room. Our staff will walk you through taste comparisons of tannins.
Looking for a super ripe and juicy wine that is bone dry? This week we will be releasing our #rootedincool Sieg, just being bottled today.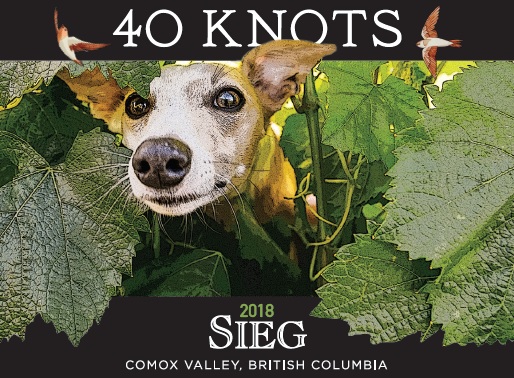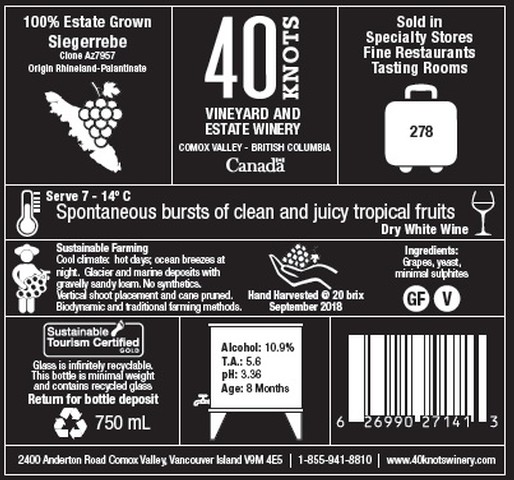 In our next blog, we will take a closer look at the naturally occurring acids in wine: tartaric acid, malic acid, and citric acid.
Comments
Commenting has been turned off.