REBUILD TeaBath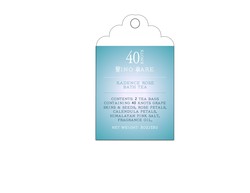 Rebuild your skin while soaking in the beautiful natural fragrance. This tea is complete with resveratrol from the skin and pips of our own biodynamically grown Chardonnay and Pinot Noir. Let these healing properties absorb and protect against environmental factors as well as slow the aging of skin.
Product Reviews
Alana
(Oct 29, 2018 at 1:29 PM)
This lotion has some intense moisturizer in it that lasts all day. For someone with really dry skin all year round I find this lotion keeps me feeling comfortable. throughout the day.