Tone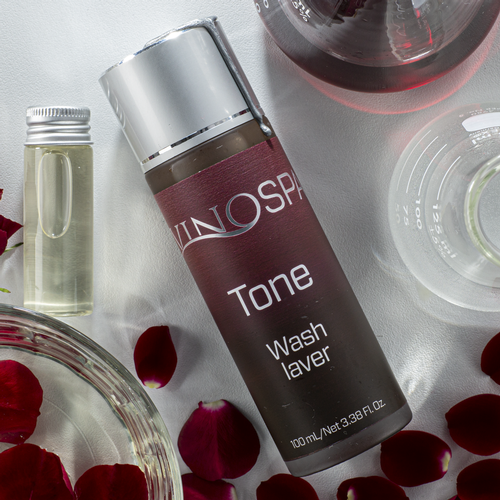 Tone conditions to accept maximum nutrients from healing lotions. It is both antifungal and antiseptic. Tone promotes glowing skin while removing dirt and grime, excess dead skin cells, and excess sebum and germs stuck in pores. Rich in Vitamin C, this toner will boost collagen production and strengthen skin cells and tissues allowing skin to heal faster and fade scarring.
Use prior to moisturizing. Works great as an aftershave as well. pH balanced.
Product Reviews
Jessie
(Nov 12, 2020 at 1:42 PM)
Does not dry out your skin and smells like wine, what could be better than that?