Conscious Crackers
Conscious Crackers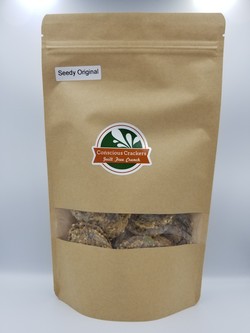 Conscious Crackers' story:
A baker's nutritionist girlfriend made some crackers - they were healthy yet not so yummy.
The baker then made them healthy AND delish!
We know you'll love them!
By the way, we're gluten-free and vegan, and we don't use cheap ingredients and fillers. There's nothing else out there like Conscious Crackers.
Product Reviews
Amy
(Jul 4, 2020 at 9:26 PM)
These are really great. As a low carb diabetic these are perfect ! They hold together well and are very tasty. Nice not to have to make them myself!
Donna
(May 30, 2021 at 8:42 PM)
Without a doubt the best cracker I've eaten!