Newsletters and Blogs you want to read!
Missing out? You keep hearing about what a great time your friends had at Wine Wednesday, the new wine class they just took, how they got to taste wine before it was released, and how they bought up the last of a vintage? Don't miss out anymore. We want you in our inner group!
Sign up here for our newsletter.
Welcome to the 40 Knots Vineyard & Estate Winery blogs. Here is where we will be highlighting events and news from around the winery. Keep up to date of the latest trends, the happenings of the winery, learn how we farm and make wine, and get the inside scoop of our new releases and events.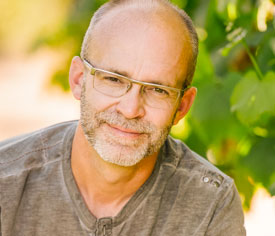 Layne Robert Craig, Janitor and Blogger
As co-owner with his wife Brenda Hetman-Craig, Layne spends his days enjoying getting back to his family roots of traditional farming. You may see Layne out in the vineyard, at charity events, delivering wine or giving guests special attention as he takes them through the cellar for an in-depth look into how 40 Knots is able to make such delicious clean wines by using traditional methods. Layne's passion for flying is evident. With the vineyard directly below planes turning final for YQQ, it does appear that indeed Layne has found his sanctuary. Contact Layne for anything vineyard or winery.
---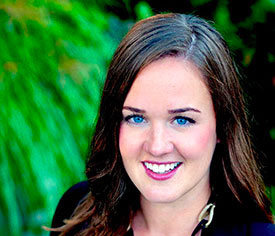 Megan Thiel, Wine Sales, Tour Guide and Blogger
Megan has a passion for all things wine- from vineyard to tank to bottle. Her passion led her to an extensive apprenticeship with a German winery where she acquired a humbled appreciation for the vines. She comes to us with her WSET 3 accreditation and a comprehensive background; including a season with an Okanagan winery. Having recently moved from Vancouver, she is excited to become a part of the Comox Valley community.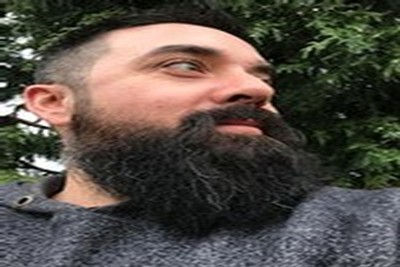 Michael Johnson, Vineyard and Cellar, self-proclaimed sipster
A self-declared sipster, most unlikely to have become a wine lover. Read about my adventures in the vineyard and cellar, as my palate goes into training to become as honed as my wife's palate.


Becoming a Sipster Vol.2
Everything changes.
This was my mantra while I was trying to figure out how to write Volume 2 of becoming a Sipster. I am now reconciling the person I have become, with the one I was, when I started the first blog. I had some grandiose ideas back then. I had a planned trajectory for how this series of little stories would transpire. There have been at least four months between Sipster Volume 1 and now. I have learned much more about the art of winemaking and the joy of sustainable farming.
Everything changes.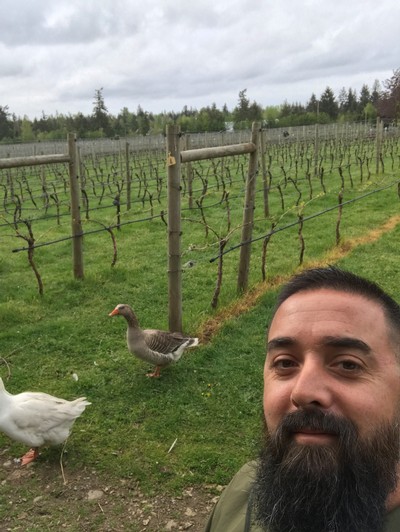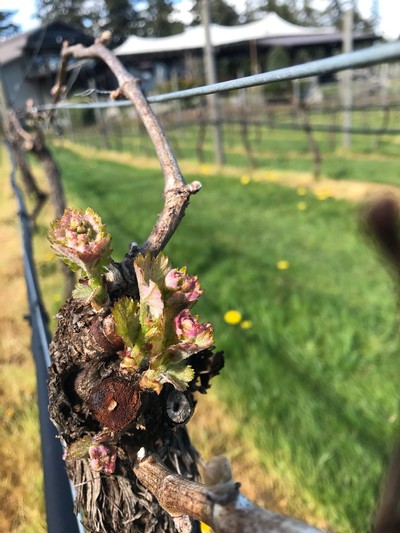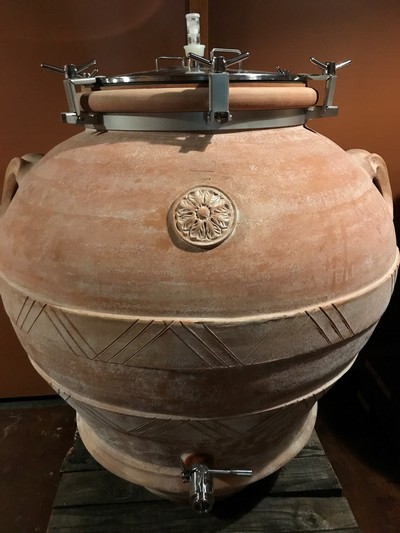 A lot of parallels can be made between life and wine. I'm sure better writers than me can really wax-poetic about the life cycle of grapes and how it symbolizes the life of a human being. But that's cheese and I'm not in the cheese-making business. Although as a side note Natural Pastures are true artisans. I digress.
A lot of parallels can be made between life and grapes. Both are subjected to mother-nature and both have some of their own control. At the same time, they differ on the most fundamental level. Making wine is structured, carefully planned, and well thought out, followed by concise execution. Life is chaos with many more effects beyond our control.
As I drive through the vineyard on my repurposed golf cart, hauling organics to the compost pile, I marvel at the rows upon rows of precisely pruned vines. Their twin cordons just now sprouting little fuzzy buds at almost the exact time they did last year and the year before that. The symmetry of the careful spacing and design matched by the symmetry of their growth from all the years they existed on our land at 40 Knots. It's beautiful and their wonder isn't lost on me. There is something pure about all those acres teeming with new life. I am beginning to understand their life cycles, and how to support them through what Layne is teaching me. I can honestly say I learn something new every day.
Winemaking seems daunting. Foremost is the time it takes. Some of our wines have been in aging for years. And wine does not just lay around, many exciting things are happening in their vessel. Back before I even started at 40 Knots, those vines had been pruned, the grapes were harvested, crushed, filtered, and gently set to rest, year after year.
I sampled the Pinot Noir 2018 from amphora yesterday and it filled me with appreciation. This ambrosia had started its life as little fuzzy buds years ago and now it was in my glass. Soon it will be in bottles so that you may experience it in your glass. As you sip, I encourage you to think of this cycle and the history that this wine has experienced.
As I sip this history, I think about how everything changes. In a few short months, how uncertain things became. All the while this wine from out of time has just been doing its thing, impervious to the chaos of our lives.
"Clean ethical wines are our promise. Great wines are not made in the tank and the barrel. Great wines come from the vineyard." I now understand why Layne believes this. You have to believe in the product you put into those tanks, barrels, or amphoras. It will be months to years before you know the result. More important than belief is knowledge, it's not enough to throw it all together and hope for the best. That's where best practice and tradition comes in. Wine has been around for thousands of years and by studying the best practices of other countries and other winemakers, we can stand on the backs of giants and make a great wine that's rooted in tradition yet uniquely ours. Even so, I suppose it's not always perfect. Sometimes a batch doesn't turn out the way you expect it.
Then there are all the times that bottle of vino exceeds our expectations. We come together as friends and family around the dinner table to share what man and nature have created together. Upon looking around the table, we understand that man and nature have also created energy and love around the table. Yes, we have experienced lesser wines and lesser moments. All the more reason to celebrate finer wines and special moments.
Everything changes.

My Quest to Become a "Sipster."
Chapter 1: Two Types of Wine.
Not long ago I thought there were only two types of wine, expensive and cheap. Even the color made little difference to me when I was expected to grab a bottle for some dinner or another at a friend's place. I picked one that was in the middle of the road for pricing and hoped for the best. If someone at dinner recognized it and paid it a compliment, then I would take credit for the choice. If they complained I said that the person at the liquor store recommended it. So it went for many a year, buying wines at random, sometimes winning sometimes losing. I had no emotional stake in wine whatsoever. Back then I valued alcohol quantity over quality. A 24 of beer could be purchased for the same price as single bottle of wine. Economical!
Then in 2014 my mother and father in law bought a winery. Out of nowhere two very influential people, renowned in their professions, gave their notice then sold their assets in Fort St. John BC to buy a winery on Vancouver Island! You can't make this stuff up. Needless to say, my wife Alana was a little excited at the prospect. I seen in her eyes the reflection of vines and waves, the spark of a dream she hadn't dared dream but was now a possible reality. Suddenly I was being sent to the liquor store with concise instructions. Words like 'pairing' and 'pinot something or other' were becoming relevant to what I was purchasing. Yet I held firm, I was a bearded beer drinking man from the wild Canadian west and wine was fancy people drink.
The years passed as they tend to do and I found myself being forced to try more wine in order to be polite. I watched with feigned interest as they swirled their glasses then gingerly sniffed at what they called aroma or made comments about the clarity. "When in Rome" I thought as I copied them in order to fit in. It was a farce at first then suddenly out of nowhere I was pleasantly punched in the palate by Layne's Pinot Noir, 2014 I believe. I couldn't begin to quantify it. Like when I was a young lad and saw Michelle Pfeiffer as Catwoman for the first time, something fundamental that I didn't yet understand changed inside of me. A veil fell from my eyes and I was rocked by the first of many startling revelations, people didn't just drink wine to get drunk, it could taste good! Not only that but it could be used to enhance the taste of my food or the light of a sunset. I felt like I had been holding my golf club the wrong way all these years and was suddenly able to mitigate my slice. A wind from the west coast had blown clear a hidden path and to my chagrin I truly wanted to follow it.
So my quest for ambrosia began and fortunately for me I had a head start. If you haven't yet guessed my in laws Brenda and Layne purchased 40 Knots winery and I can attest it has been a true labour of love for them. My wife Alana began spending summers at the winery helping and before long we were moving to the coast. I signed on full time December 2019 and will never look back. Everyday I learn a little more of the style and science it takes to craft fine wine and its as interesting as it is tasty. I had been missing out and I don't want any of you to make the same mistake. Therefore, I am reaching out to all my brothers and sisters who may harbour a booze bias. Like you I love beer & whiskey, I've just learned that wine offers different yet equally enjoyable experience. Wine is a potent potion of love or enchanting flavour enhancer for dinner when selected correctly. It's something you should equip in your arsenal for 2020 ladies and gents.
In closing allow me to give you this parting advice. If you think wine is something fancy for 'other' people, then like me you just haven't had the proper experience. It can be as accessible or extravagant as you desire. It might also be daunting when you are just starting out, so I recommend taking the easy way like I did and learning from people who are not only knowledgeable but passionate about their product. Take the first step by coming in to 40 Knots for a free tasting. You have nothing to lose and you might just be surprised.
Tell them Mike sent you or ask for me personally, I'll be the guy with the big black beard smiling because when you love what you do, you never really work a day in your life…maybe leave that part out if you talk to my boss.
Stay tuned for Chapter 2: Riddle Me This!