October 6, 2023 | News | Brenda HetmanCraig
Celebrations: Is it Okay to Wear Sunglasses to a Themed Wedding?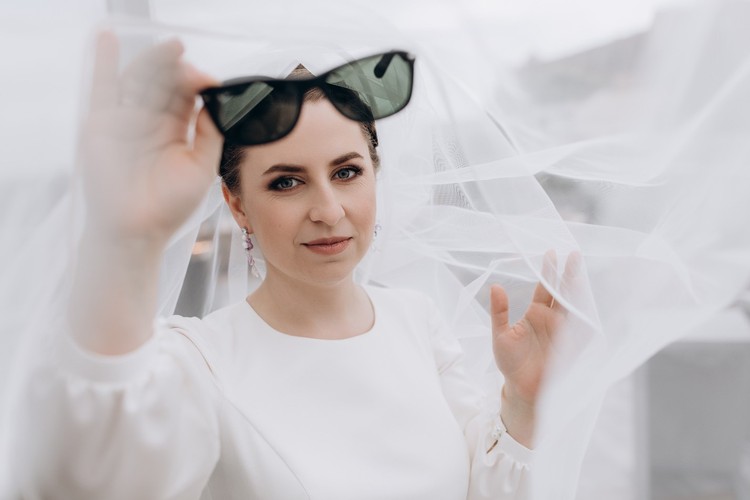 At outdoor daytime weddings, the bride and groom may even encourage their guests to bring their own sunglasses as a form of protection against the sun's rays. After all, excessive sun exposure can result in eye discomfort and damage that can certainly dampen the wedding festivities. Overall, it is definitely okay to wear sunglasses at a wedding—provided you are mindful of your eyewear choices, especially if the wedding has a specific theme.
How to select sunglasses for a wedding
These days, wedding ceremonies and receptions have become more creative. With the various wedding themes people can choose from, including everything from fantasy to rustic setups, it is important to familiarize yourself with what the bride and groom have taken the time to select for their special day. Before anything else, check the dress code for any restrictions before selecting sunglasses that complement both the wedding theme plus your own outfit. If the dress code leans more towards the informal side, simple and casual sunglass frames will suffice. However, for more formal and extravagant weddings, it may be best to utilize sleek, black frames for some elegance.

Overall, avoid any brightly colored and flashy sunglasses that can serve as a distraction so as to not look out of place at the wedding and, more importantly, remain respectful to the couple and other guests. To get you started, here are some common but tasteful wedding themes where sunglasses can most likely be utilized, along with what type of frames would best suit the occasion.
Rustic wedding
Rustic weddings are typically inspired by the great outdoors, with a lot of focus on handmade touches. From forests with lots of leaves and branches as decor to farms that look a bit more organic and boho, rustic themes are considered a balance between thoughtful vintage pieces and country-inspired details. As such, some of the best sunglasses for this theme are those with delicate pastel-colored frames, such as the Derek Cardigan Crater and Main and Central Newton. These types of frames are some of the top eyewear trends of the year. The neutral color palette will match perfectly with a rustic wedding, as well as the love of nature the theme encapsulates.
Vineyard wedding
Vineyard weddings can range from dinner among the vines to an affair at a winery. Either way, this type of wedding is sure to provide decadent wine and gorgeous scenery to enjoy your glass with. These venues typically accommodate dining, cocktail, and long table settings depending on the number of guests and the couple's preferences. Sunglasses with wooden frames that resemble the oak barrels used to age the wines would be a nice touch for a wedding of this theme. Some examples of these types of frames are Waidzeit Design's Merlot, Chardonnay, and Freedom Whiskey Sunglasses. These are extremely lightweight and provide the best comfort. Additionally, the simplicity of the material and neutrality in color make them suitable for the occasion while providing a stylish touch to your wedding attire.
Beach wedding
Beach weddings are a popular choice for couples, as it allows them and their guests to strip away all the fuss that comes with a traditional wedding. More importantly, the venue provides an extremely romantic setting, with the relaxing sound of ocean waves and a beautiful view of the sunlight against the ocean overlooking this momentous event. Sunglasses will likely be encouraged at this type of wedding and may even be offered as a favor. However, if you want to elevate your appearance, opt for oversized sunglasses. Brands like Loewe have Oversized Round Sunglasses in various colors such as black, light brown, honey, and havana that are sophisticated in appearance and offer the best protection against the sun, which is very much needed in a seaside venue where not a lot of shade is available. These frames are also very common, which makes it easy to pick out details like shape and color to match the rest of the wedding theme.


While choosing the right clothes for a themed wedding is very important, don't forget your sunglasses, as they can elevate your appearance to the next level.

Comments
Commenting has been turned off.