Experience 40 Knots!
Warning: After one of these experiences, your passion for wine will become an obsession.
Complimentary Tastings
No reservations required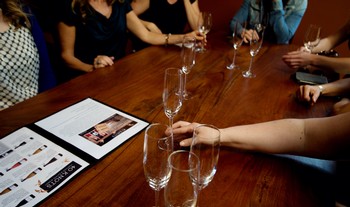 Our tastings at 40 Knots are served with our compliments. Yes, that is correct. They are free. We are so confident you will love our wines, that we encourage you try before you buy. All our tastings are led by our qualified crew at 40 Knots. Depending upon the day, your tastings may be led by our wine maker, owner or sommelier. Discover our coastal cool climate varieties and traditional wine making methods from champagne style, orange style, Port style and Sauterne style wines.
Interpretrive Trail
Kid's on'Tom'Ol'O'G School
No reservations required
Photogallery rendered here.
Our interpretive trail is designed for an easy 20-30 minute stroll. Bring the kids! We have a "On'Tom'all'O'G game where they look for our little bug helpers in the vineyard and get awarded with a Graduation pin. Enjoy the quiet peace and ocean sounds as you get to know our traditional growing philosophy.
Reserved Premium Tasting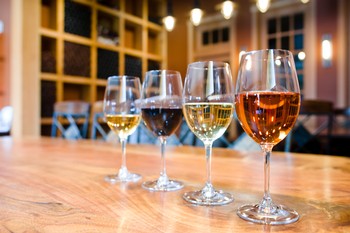 Private reserved seating. A tasting room associate or owner will offer 6 tastings including various styles from sparkling, still and port-style wines. Guests will receive a 40 Knots Stall Speed collector Wine Tumbler filled with a glass of their favorite wine. Guests may choose to enjoy a 20-minute self-guided interpretive vineyard walk and learn how mother nature is the largest influence of 40 Knots unique and flavorful wines. Wine and local food items are available for purchase. Purchase and Reserve.
Guided Vineyard Tour and Tasting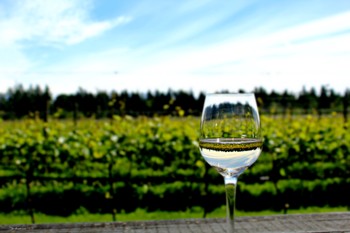 Our sommelier, owner or wine maker will take you on a guided stroll through our vineyard, stopping at each varietal and learning about the growing stage, and how we farm biodynamic. Sip each wine and if you are here at the right stage, taste the grape as you sip the last vintage. You may even have an opportunity to see how we prune, manage our canopy and harvest. Premium tastings included. Expect to spend an hour and please bring good footwear and dress for conditions. Purchase and Reserve