Request for Donation
We have exceeded our budget for the year, however if your request is urgently needed for Community Members at Risk, we will consider the request. Any other requests will be reviewed for next year's budget beginning March 2019.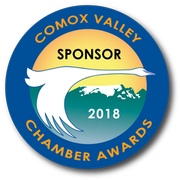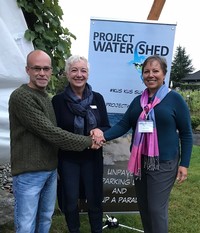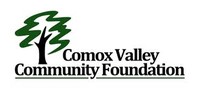 Our Commitment to our Community
40 Knots is committed to our Community and specifically to the health and environment of where we live, work and play. Decisions to which charities and recipients are made by a committee of the 40 Knots crew. Our criteria is
To support non-profit programs working to better the health of community members at immediate risk
To ensure health of our community by caring for our environment

Thank You for thinking of 40 Knots Winery for support of your upcoming event. We recognize your work in improving the lives in our community and thank you in advance for all of your hard work and dedication. To assist us in our difficult selection choices, we kindly ask that you complete our Request for Donation Form. We appreciate every request and acknowledge the heart and soul of every charity. We reply to all requests within two weeks of receipt.
On-going donations:
Project Watershed - donation of every bottle of 40 Knots Safe Haven sold https://projectwatershed.ca/
Boomer's Legacy - donation of every bottle of 40 Knots Safe Haven sold https://www.boomerslegacy.ca/
Royal Cdn Air Cadets Squadron 386- donation of all bottles returns
Major Charity Contributions:
Rotary Fund Raising Initiatives
YANA – You Are Not Alone https://www.yanacomoxvalley.com/
Campbell River Salmon Foundation http://www.crsalmonfoundation.ca/
Pacific Autism Family Centre Saccomanics
Habitat for Humanityhttp://www.habitat.ca/
Petite Fondo – Royal Lepage Ride for Shelter http://www.petitefondo.ca/
Ducks Unlimited Canada http://www.ducks.ca/
Hospice Societies: Oceanside and Comox Valley
Royal Canadian Legion
RCAF Trust – Stocky Edwards Foundation https://www.canadahelps.org/en/charities/royal-canadian-air-force-association-trust/campaign/1-stocky-edwards-legacy-trust/
Dreams Take Flight https://www.dreamstakeflight.ca/

Award Sponsorship:
Local Hero's Award
Partners in Charity Projects:
Self Advocates of the Comox Valleyhttp://www.facebook.com/public/Comox-Valley-Self-Advocates
Comox Valley Community Foundation http://cvcfoundation.org/
Campbell River Community Foundation https://www.crfoundation.ca/
Comox Valley Chamber of Commerce https://www.comoxvalleychamber.com/
PRISMAhttp://prismafestival.com/
L'Archehttp://www.larche.ca/
Petite Fondo Ride for Shelterhttp://www.petitefondo.ca/
United Way – 19 Wing
North Island College https://www.nic.bc.ca/
Comox Valley White Cane Club