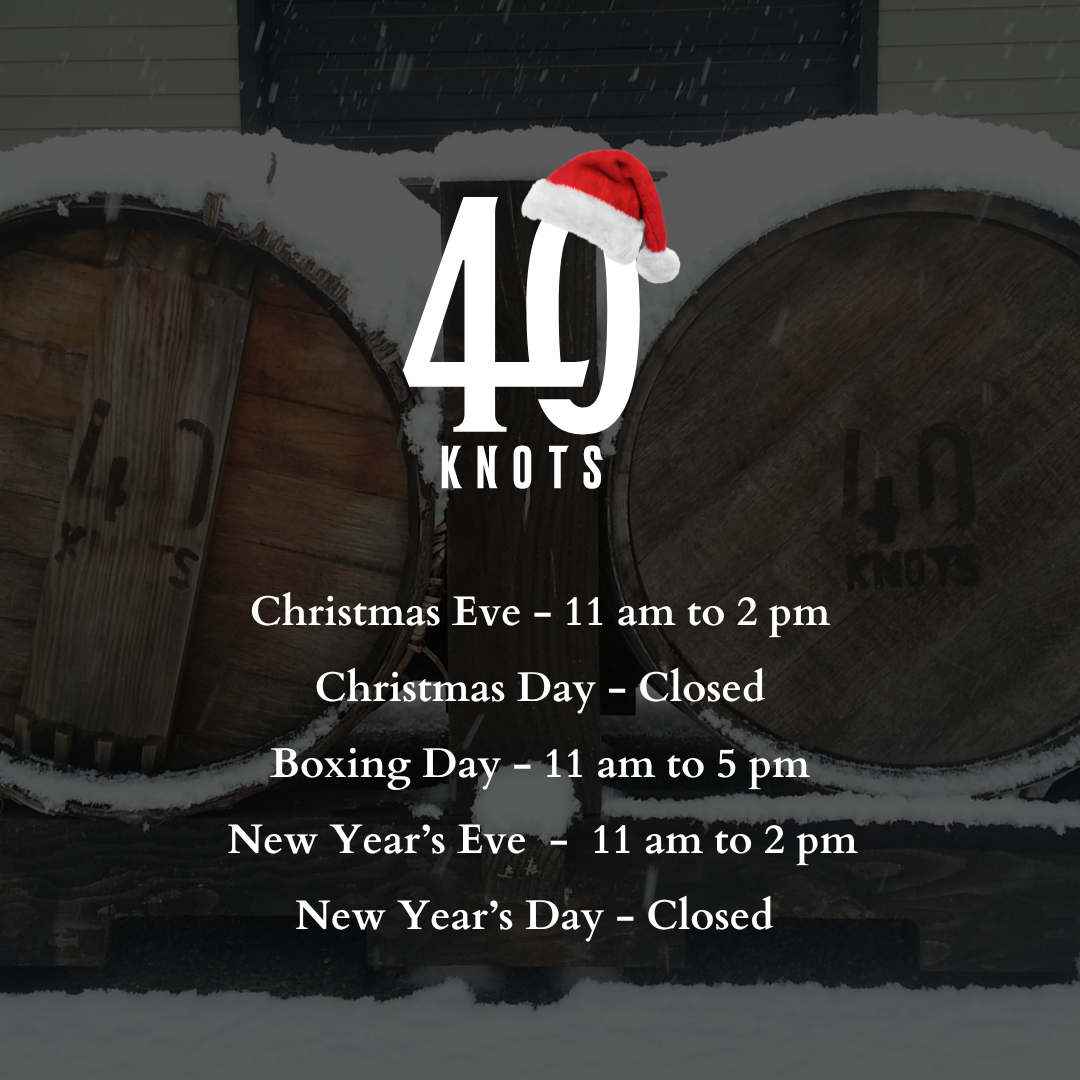 Hours of Operation
Sun: 11am - 5pm | Mon: Closed | Tue: 11am - 5pm | Wed: 11am - 5pm
Thu: 11am - 9pm | Fri: 11am - 5pm | Sat: 11am - 5pm
Every Thursday is Thirsty Thursday 5pm to 9 pm.
---
40 Knots Winery
40 Knots is one of the largest wineries on Vancouver Island, farming sustainably and using the best practices from organics, biodynamic and plant-based practices, on 24 stunning acres. We craft wines distinctly shaped by the ocean breeze and sun-soaked climate.

We are both family and dog friendly surrounded by gardens, lush grapevines and swallows soaring above. You can feel the ocean breeze and hear an occasional seal lion barking as you walk along our interpretive trail or while enjoying a tour of the vineyard.
---
---
---
---
---
---
---
40 Knots Community
Get involved in the 40 Knots Community. We offer everything from informative blogs
to yoga to classes on wine pairings, spirits and everything in between.
---

---
40 Knots Winery Gallery
...
---
---
​