Uncloaked Pôchouse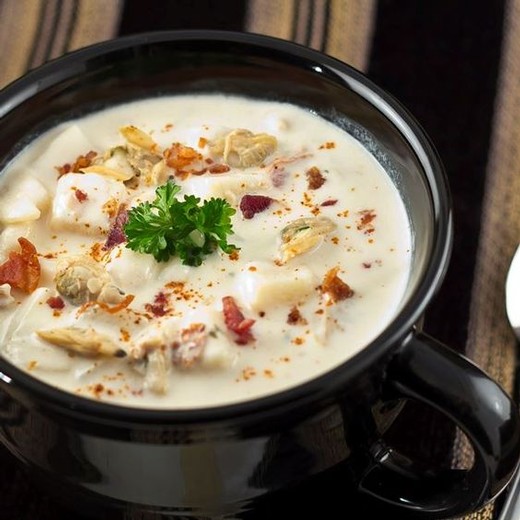 Recipe Date:
January 23, 2018
Measurements:
Imperial (US)
I guess you are wondering what the heck Pôchouse is? It is a traditional fish stew which originates in the Burgundy region of France.This amazing dish is pronounced "poh-hahz", translating to the word "fisherman", and will surely become a favorite for those chilly months when you crave comfort food. The West Coast is known for it's great seafood, and our 40 Knots Uncloaked Chardonnay is well-known for complimenting our local freshwater delicacies such as salmon, prawns, and halibut. Open your heart to this delectable treat.
Ingredients
2 1/2 cups 40 knots uncloaked chardonnay
1/2 tsp dried thyme
1/2 tsp dried fennel seeds
6 tbsps butter
6 ozs bacon
1/2 cup mushrooms, sliced
2 onions, chopped
3 garlic cloves, chopped
1/4 cup flour
4 lbs fresh water fish fillets, cut into chunks (trout, salmon, halibut, sole, etc)
2 bay leaves
1/2 tsp dried parsley
Directions
1. Wrap up the thyme, parsley, fennel and bay leaves in a piece of cheese cloth or twin to form a bouquet garni - if these fresh whole dried herbs are available from your garden. (A bouquet garni is a collection of herbs binded together which flavour a dish).
2. In a large pot, melt butter over medium heat. Add bacon and saute until browned. Then add onions, garlic and mushrooms, stirring well for 5 minutes. Add the fish and 40 knots Chardonnay. If fish is not completely covered then top with more wine. Please note: make sure to pour yourself a small glass of wine, smile and enjoy - as this dish simmers in the next step.
3. Add the bouqet garni and bring to a summer for 10-12 minutes or until fish is flakey. Once cooked, remove the fish from the broth and set aside in a warm locally made pottery dish.
4. In a seperate bowl, combine the flour with the remaining room temperature butter and work it into a paste. Add one-quarter of the broth and mix well. When it is thoroughly combined, return this to the big pot of broth and stir. Cook for another 10 minutes.
5. Discard the bouquet grani and pour the brother over the fish. Serve the dish with a glass of Uncloaked Chardonnay.
Bon Appetit!