December 23, 2019 | New Blog
Amphorae, Oak, Tank
Amphorae, Oak, Tank
Aging wine in the cellar before bottling is a process that takes patience, diligence and the knowledge of one's terroir. Grapes grown in cooler climate regions will need a different aging process than those from warmer climates. The trick for quality though is to know which vessel suits which varietal, and how long each one needs to rest before bottling. In the 40 Knots cellar, we age our wine in three different vessels: Amphorae, french oak and stainless steel tanks.
Amphorae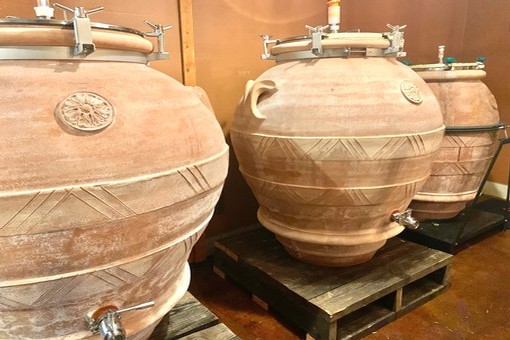 Remnants of these ceramic style terra cotta pots have been spotted as far back as 6000 BC, with archaeologist having found remains in the Republic of Georgia. Once the amphorae reached the Mediterranean, ancient Greek's and Romans used them as the main transportation and storage of wine. A huge benefit of amphorae is the stabilization of temperature through exceptional thermal insulation. With a porous surface, the wine stabilizes through slight oxidation; double the oxidative effects of oak! In today's wine world, there has been an insurgence of amphorae in wineries that farm organic or biodynamically. In following this biodynamic route, amphorae pots found in our 40 Knots cellar have been growing in numbers over the last year. All three of our amphorae come from Artenova in Florence, Italy.
40 Knots wine aged in amphorae:
Oak Barrels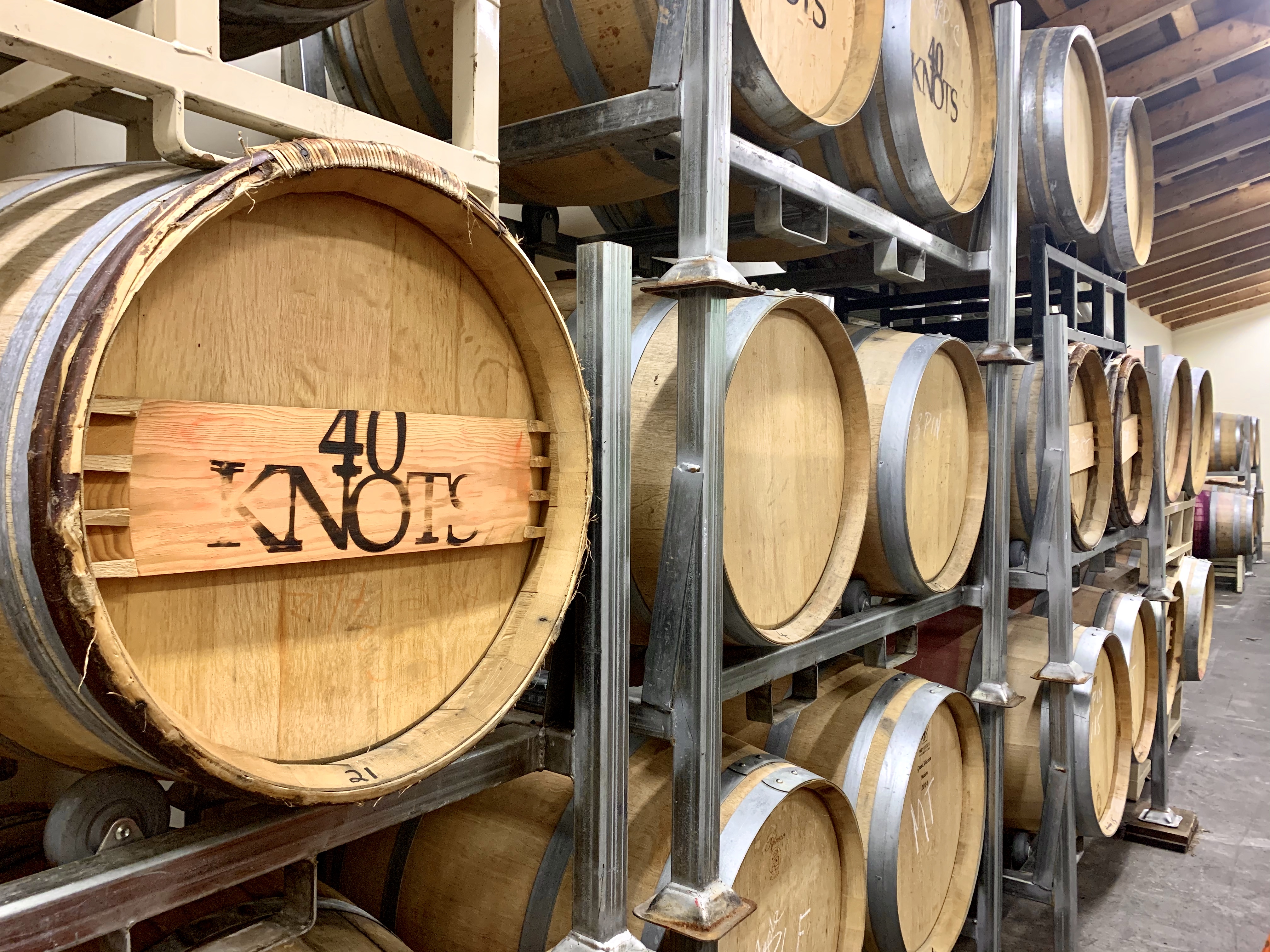 The oak barrel is thought to be created by Spanish Celts around the fifth century BC. Embracing oak over amphorae around the 2nd century AD, the Romans and colonizing Europeans chose this transportation method for small goods and liquids. Most of the wine oak barrels that you'll see around the world nowadays typically come from five main forests in central France or California and some of the eastern states. Wine flavors showcased from oak aging are spices, earthiness or a toasty characteristic and sometimes sweeter flavors of vanilla, caramel, and butterscotch. The barrels that you will find stacked in the 40 Knots cellar are from various areas in France.
40 Knots wine aged in oak:
Stainless Steel Tanks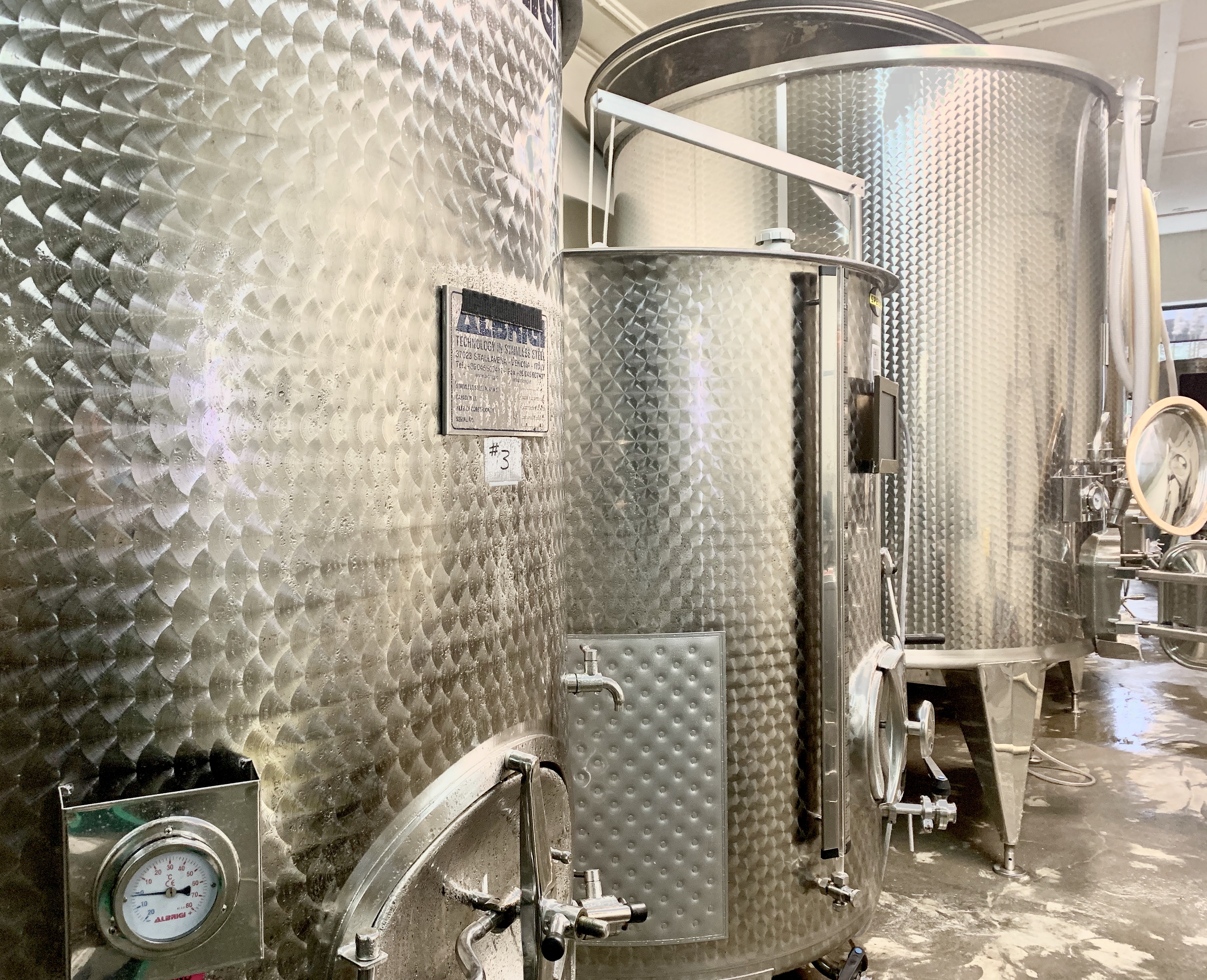 With the creation of stainless steel in the early 20th century, winemakers began the journey of aging wine in stainless steel tanks. Unlike oak, a wine created in these airtight, neutral vessels imparts no flavors and undergoes no oxidation. Wine flavors formed to display the truest nature of the fruit, boasting crisp, clean and fresh characteristics. The 40 Knots cellar is filled with Italian tanks from a company called Albrigi out of Italy.
Look for these crisp, fresh wines in our portfolio. Unlike some other terroirs, there is no need to oak these beautiful whites as they are naturally full with lots of juiciness, and far from flat.
Celebrate New Year's Eve, or any other time that demands emphasis of flavor on the celebration, with our "in bottle" fermentation, French Traditional style bubbly!
Gift baskets made to order or pick one up today in our store. Got your Christmas cards out yet? Pick up one of our gift cards or we can e-send off! No expiry and may be used for purchases, vineyard tours, premium tastings and picnics.
Back by popular demand, check out our gift of Pinot box - Pinot Noir sale
!!!HUGE SALE ALERT!!!
From December 20 to December 24, you'll receive $25 off a case of wine! Just mention "I read about it on Megan's Blog"
Give us a call for Canada wide shipping options 855-941-8810, or visit us in the tasting room today.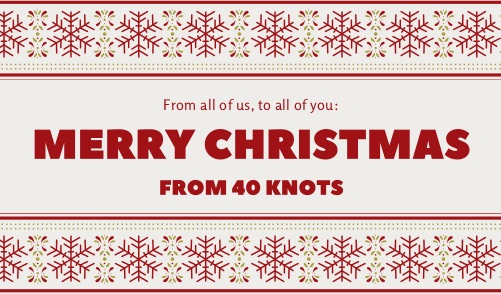 Christmas hours: closed December 24 at 3pm, CLOSED ALL DAY December 25 & 26
New Years hours: closed December 31 at 3pm, CLOSED ALL DAY January 1 & 2
Thanks for following my blog posts for 2019! I look forward to picking up again next year in 2020. Please email me if there are topics you would like me to blog about, or if you ever have any questions about the blog. Or even better yet, stop in and see me at the winery!
Comments
Commenting has been turned off.