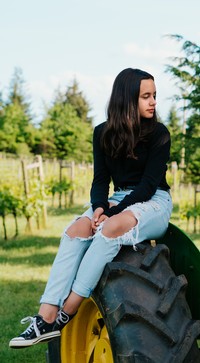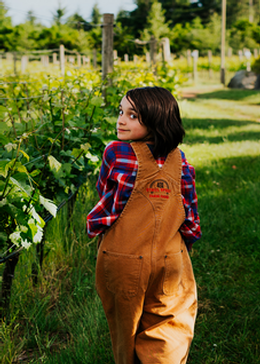 Kadence Rose & Halo Lily Blu
40 Knots Farm Girls
Kadence Rose
Kadence helps maintain happy healthy farm animals, collects the
fresh eggs and allows the geese to eat bugs and clover to help
keep the environment clean and safe. Kadence can also be found
greeting guests and bussing at events.
Kadence Rose VinoSpa Products: Her beauty is her kindness and
thoughtfulness. Her artist outlet is her photography and is often capturing
breathtaking images for social media.

Halo Lily Blu
Halo is Papa Layne's sidekick. She also has the task of feeding
treats to Ziggy if she is a good girl.
Halo Lily Blu VinoSpa Products: Halo's beauty is one with nature. Sheis a free spirit. She can often be seen chatting it up with the chickens and geese, running with Ziggy, helping Papa with chores, and adventuring in the vineyard.