Summer Fruit Salad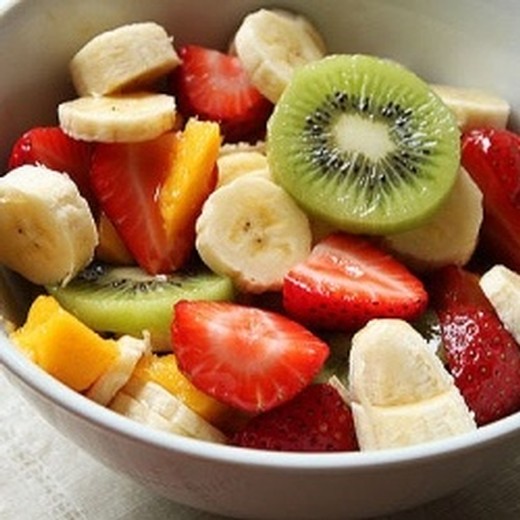 Recipe Date:
June 19, 2017
Measurements:
Imperial (US)
Sometimes there is nothing better for dessert than a fruit salad. This recipe uses 40 Knot's Ortega to give it an extra dimension. You can adapt this salad with seasonal fruits. It is best made ahead of time as it takes a while to cool the sauce.
Ingredients
1/2 cup 40 Knot's Ortega
1/2 cup orange juice
1/4 cup brown sugar
1 cinnamon stick
1 bunch grapes
2 oranges, peeled and sectioned
3 kiwis, peeled and sliced
2 bananas, sliced
2 mangos, peeled and cut into pieces
1 punnet strawberries, halved
Directions
1. In a saucepan over medium-high heat, combine 40 Knot's Ortega, orange juice, sugar an cinnamon stick. Bring to a boil, then allow to simmer for 5 - 6 minutes while you sip 40 Knot's Ortega. Remove from the heat and transfer the mixture to the fridge to cool.
2. Meanwhile, sip 40 Knot's Ortega, mix together the fruit in a large serving bowl. When the wine mixture has cooled, remove the cinnamon stick, pour the mixture over top of the fruit and toss. Return the fruit salad to the fridge to chill until you are ready to serve. Toss before serving on its own or with whipped cream, yogurt or ice cream.
Troy Townsin, Wine Feast, Polyglot Publishing 2011