Cheesy Spinach and Wine Dip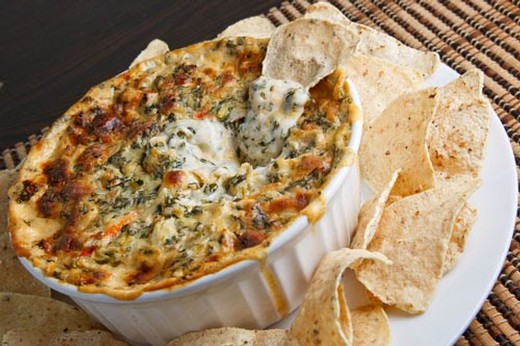 Recipe Date:
January 30, 2018
Measurements:
Imperial (US)
Ingredients
3 tbsps Butter
1/4 cup 40 Knots white wine
2 Garlic Cloves, Crushed
1 Large Bunch of Baby Spinach
1/2 cup Hellmann's mayonnaise
3 cups Grated Mozzarella cheese
3 Chopped Green onions
1/3 cup Half and Half
Salt and Pepper to taste
Directions
1. Preheat oven to 350 degrees farenheit. Melt butter in a large saute pan over medium heat. Add garlic, spinach and 40 Knots white wine and stir for 3-4 minutes or until the spinach has completely wiled and wine has reduced by one third.
2. Remove spinach mixture from heat and transfer to a large bowl. Stir in the mayonnaise, cheese, onions, and half & half. Add salt and pepper to taste.
3. Transfer mixture to a small ovenproof dish and bake for 20 minutes.
4. Serve immediately with crusty bread, crackers, or tortilla chips.
Contributed by: Troy Townsin, Cooking with BC Wine, Polygot Publishing 2005.