Pickled on Grapes 237ml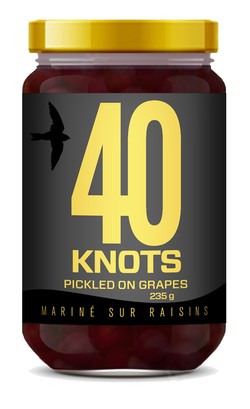 We are doing to Cocktails what the bean did to the Caesar. A unique and delightfully tasty garnish. The wine brine is used in many cocktail recipes, as well as marinades, dressings, and additions to recipes. Mmmmmm... cranberry sauce with some spice!
How do they taste? Imagine warm Indian spices with sweet wine brine and the delicious juicy grape. There is no end as to where you enjoy these.
Check out our Cocktail and other recipes HERE.
Product Reviews