August 23, 2018 | New Blog
Awaiting Harvest
Wine, Wind and Sea.
Harvest is on the horizon. We've had a full season with excellent heat units here in the Comox Valley to promote our vine growth. Our grapes are on their way to becoming ripe and ready to hand harvest. Once again this year we see our grapes and vines are favoring our biodynamic methods.
Veraison Stage: All grapes start out a bright green colour- but it's this time of year that the denseness disappears, the skins begin to soften, and to the untrained eye- they start to turn from green to their variety's skin colour. Veraison is the process of grape ripening, bringing on sugars and lowering acids. As the acidity decreases, hexose sugars start to rise and the grapes become more concentrated. Physiologically, the sugars have the potential to increase to around 25% from sugar development. As we hold off any irrigation, the grapes are becoming concentrated in sugars as well. Veraison usually takes 5-7 days and from that point, will reach full ripeness and be ready to harvest.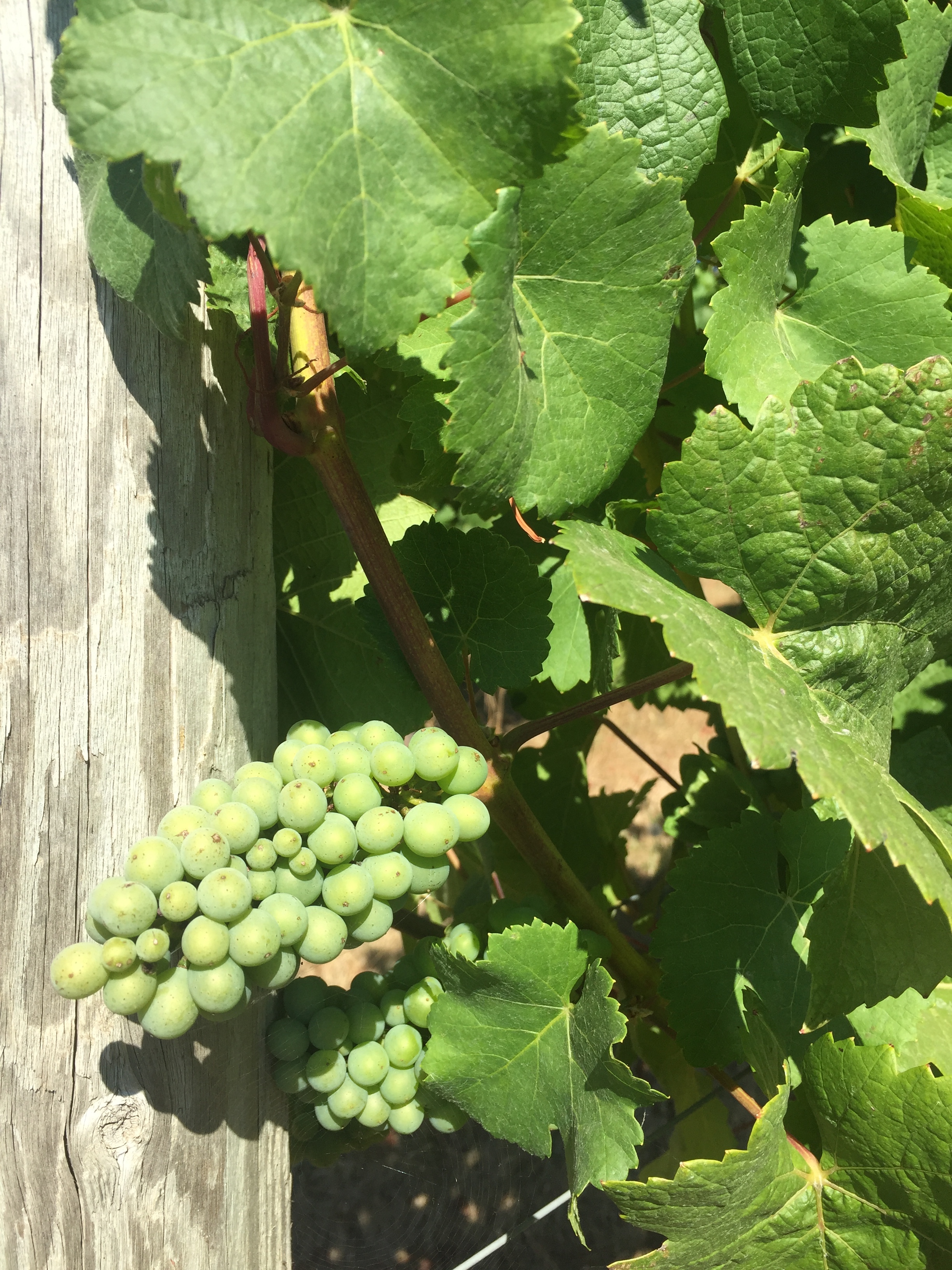 As ripening continues, the fruit becomes attractive to animals due to changes from acidic to sweet. This is the stage in which we will be gently placing our netting down to avoid any grape damage. You may also see some of our staff on foot as we gently coax the deer to leave. Our resident deer know very well when this happens and we are often greeted by them at the gate expecting us to open up for them.
Another effect of veraison is that the grapes change colour as the chlorophyll begins to break down. The grape skin is what gives wine colour and tannin structure. So for white wine, the grapes will be harvested and typically pressed right away and passed into stainless steel tanks or terracotta pots. For red wine's though, the grapes are harvested and left on their skin's and stems for several weeks to allow the wine to absorb its colour and tannins.
Some grapes such as Pinot Gris have two-toned colours that will start showing up on their skins. This typically white wine has purpled-greyish colour grapes (gris translates to grey) when it's time to harvest. Some winemakers will choose to leave Pinot Gris juices on their skins for a period to grab a champagne type hue for the final product. And the colour of Rosé? Well, that comes from red wine grapes left on their skins for a short period of time- for our 40 Knots Rosé it's 24 hours from Pinot Noir and Gamay Noir. Rest assured, a wine's colour does not come from food colouring or additives- it's all from the grape skins!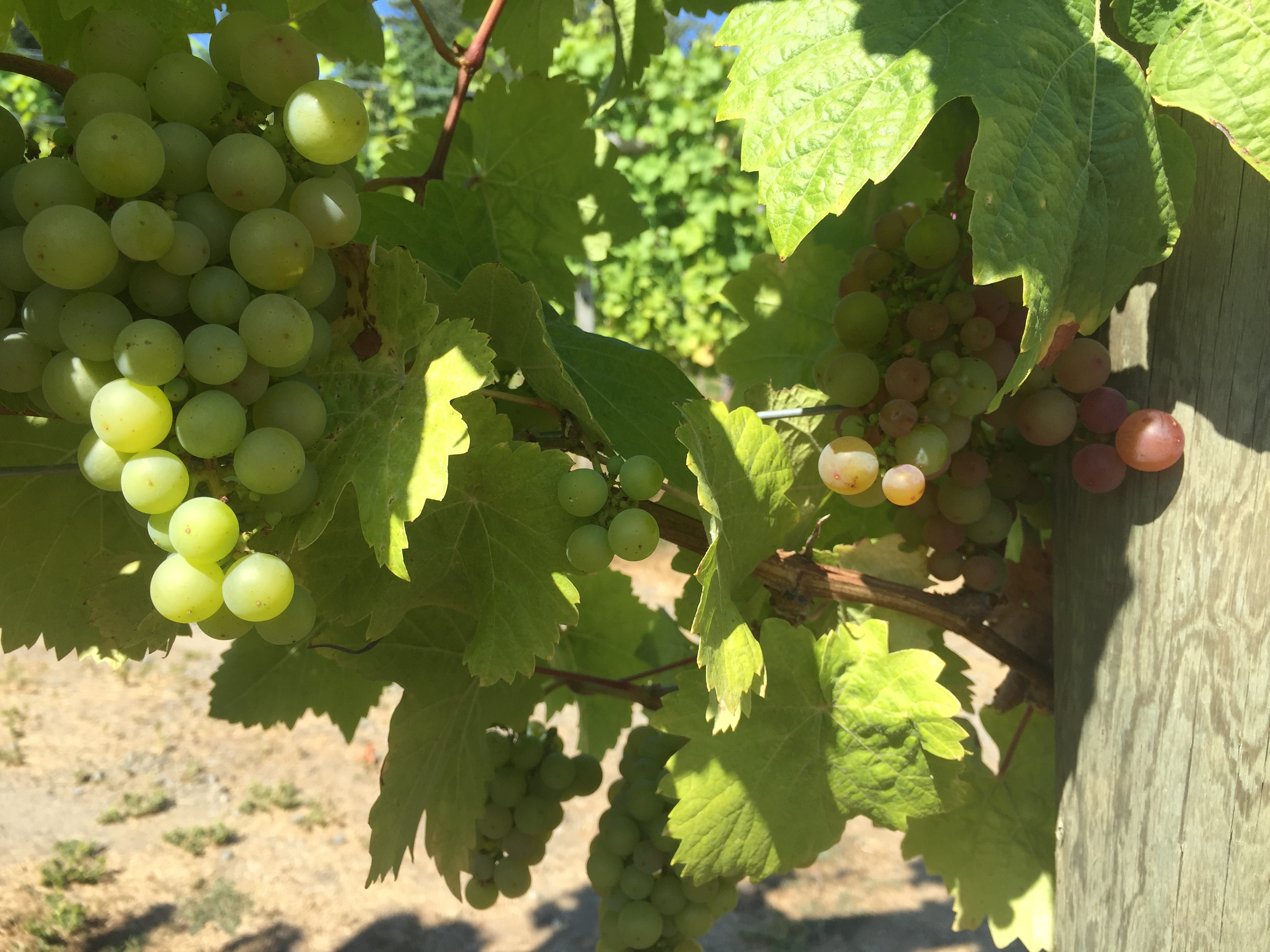 (Pinot Gris grapes)
It's a wonderful time to pop down to the winery to check out the grapes in all their beautiful colours! Including our zero skin contact Pinot Gris, our 24-hour skin contact Rosé with red wine grapes and our 2-month skin contact L'Orange wine made with white wine grapes!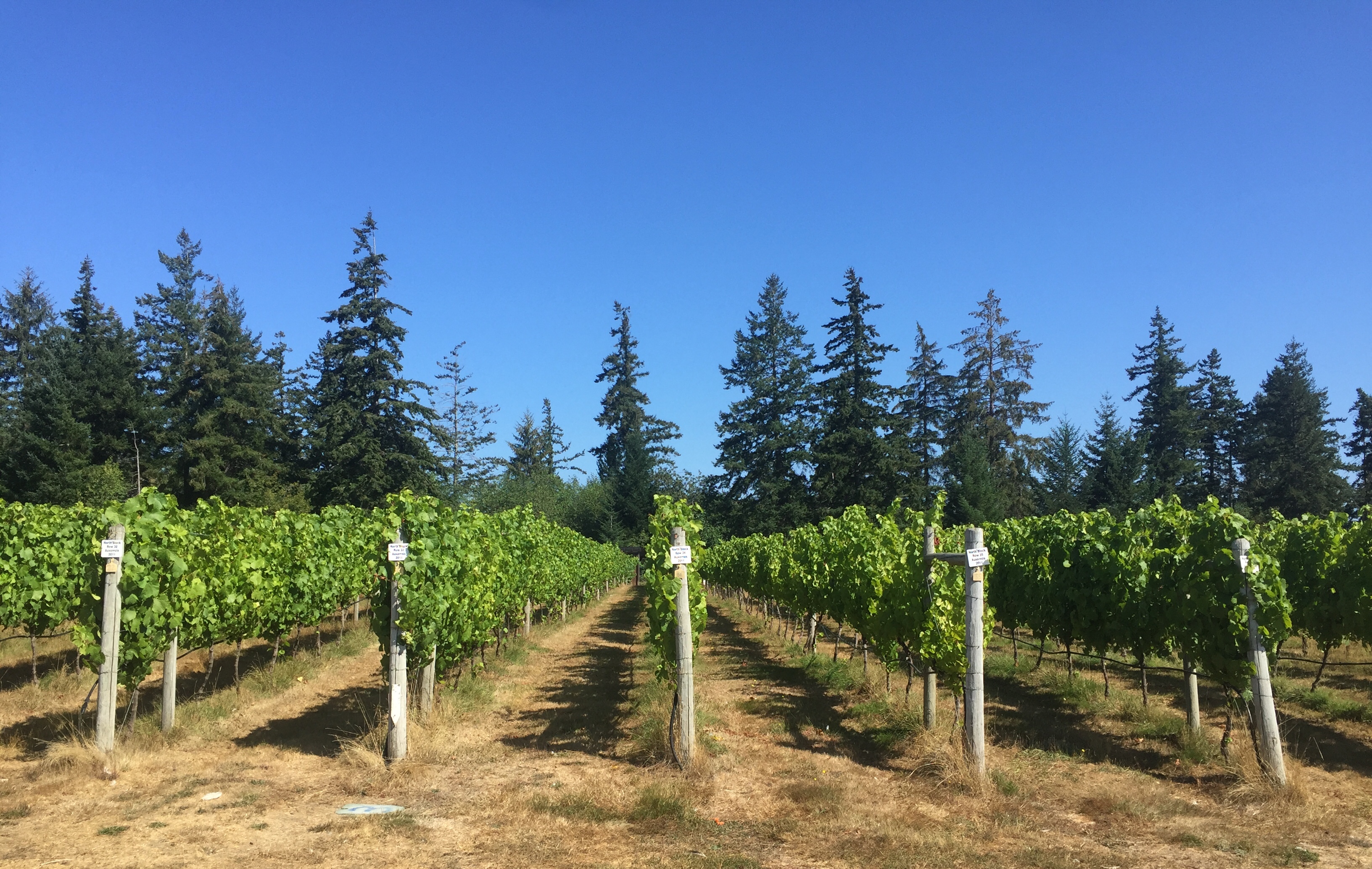 40 Knots grows and crafts high quality, ethical, clean wines that are distinct to Vancouver Island.
Comments
Commenting has been turned off.