November 17, 2019 | New Blog
Natural Wine
Natural Wine
With the demand for natural consumer products on the rise, the pursuit of natural wine has become increasingly mainstream. With more and more negative effects being felt from consuming additives and unknown ingredients, the need for transparency has people delving deeper into what they are pouring into their glass.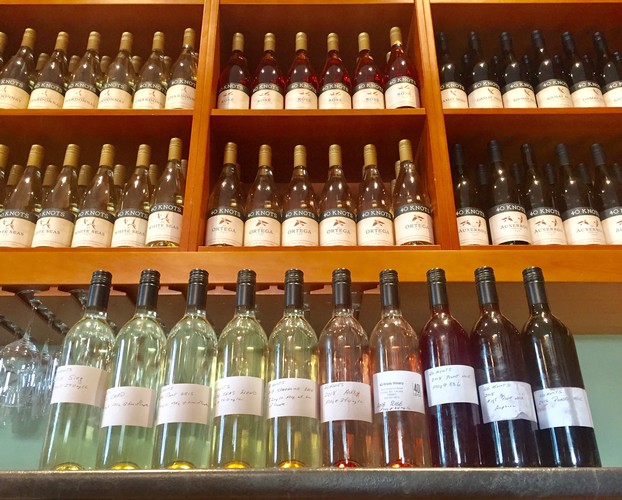 So, what is natural wine? Simply put, it is a wine that has nothing added and nothing is taken away. Our mission at 40 Knots is to follow natural winemaking techniques while continuing to meet European natural winemaking requirements. This pursuit guides us from the vineyard to the cellar and right into the bottle. The process starts in the vineyard. Natural wine is made with grapes that are organically or biodynamically grown. Our biodynamic practices help us achieve this first step. In the cellar, there must be little to no intervention. Much natural wine created will not undergo fining or filtration, leaving the wine cloudy. Some winemakers will wait until all the sediment has fallen to the bottom of the tank, barrel or amphorae. For fining in the 40 Knots cellar, organically certified bentonite or compostable filter sheets are used to produce wine with a clear, un-cloudy appearance.
In contrast, conventional farming and winemaking have only been taking place for a few decades. With the need to uphold brand loyalty through consistency, there are adjustments that can be made to create a similar tasting product vintage to vintage. While all wine naturally contains low levels of sulfites, conventional wine allows for the addition of significantly more sulfites to help preserve the wine. Conventional methods actually allow up to 72 legal additives! Organic wine can still allow the same additions as conventional methods, as long as they are certified organic. 40 Knots assures above organic standards with natural quality and minimal intervention, from every vintage to every bottle.
As winemakers forge this naturally approached path through the love of the land; this will undoubtedly become a clear road carved out for future generations. While no legal definition of a "natural wine" currently exists, as the natural product market rises, so will awareness. This will surely connect us further to our surroundings, Mother Nature and life itself.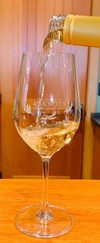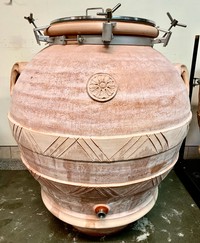 Want to impress your friends and family over this upcoming holiday season with something special!? One interesting style of trending natural wine produced at 40 Knots is the L'ORANGE. Never heard of an Orange method wine? In a nutshell, it is white wine grapes made in the style of a red. Long term skin contact and amphorae ageing with 0 grams per litre residual sugar is enough to make any Keto dieter sing. Stone fruit and orange zest on the nose yet the pallet boasts a spirit type quality. Think Grand Marnier without the sugar! Found at our cellar door during opening hours. We warmly invite you to visit us and taste.
Ever wonder how long you should cellar that bottle of vino? Or what ageing wine will do to the flavour components? Catch me next time, when I delve deeper into wine ageing techniques.
40 Knots grows and crafts high quality, ethical, clean wines that are distinct to Vancouver Island.
Comments
Commenting has been turned off.