September 21, 2018 | New Blog
Die Deutschen Wein

We are in the middle of grape ripening season. The Comox Valley's wonderfully warm spring lead our Deutschen (German) varietals to achieve early ripeness as we kicked off harvest in our 40 Knots Vineyard on Monday with the Schonberger and Siegerrebe. Our Schonberger is typically found in the locally favoured White Seas blend and L'Orange Blend aged in Amphora. Our Siegerrebe; Sieger meaning victory, rebe meaning vine - pronounced Tsee-ga-ray-buh, or "Ziggy" is a stand-alone wine and also the name of our famous winery dog, Ziggy! Check her modelling pose on the front cover of the Winery Dogs of BC, sold down at the winery.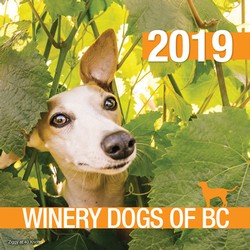 Our L'Orange wine is also being invited into very high end restaurants. It is a great example of old world tradition meeting new world wines. What makes this wine special is indeed the traditonal farming methods and using the best grapes, but it is also the aging in our rich salt air and our terracotta amphora that make it a Star.
"What is so special about this Terracotta?" The centuries-old world renowned Impruneta clay has a unique blend of natural ingredients found exclusively in this region of Italy. It has a long history of use in the preservation of wine since the Etruscan civilization around 7th century BC. Later on, the Romans abundantly used amphorae for the fermentation and preservation of wine, as can be seen today in the remains of Pompei.
The Terracotta is a neutral vessel with similar characteristics of concrete tanks because it allows macro-oxygenation, but it goes further as its much more natural and allows the fruit to express its full potential better than any other material for the following reasons:
1- It's primarely made of minerals similar to those in a vineyard soil so the grapevine roots have been feeding on those elements their whole life. Now the grapes feel just like at home during fermentation and aging. The Amphora will exalt your wine's mineral and earthy tones.
2 - It allows for natural micro-oxygenation due to the porosity of the walls.
3- It has an extraordinary thermal insulation capacity that will keep cool whats in it by evaporating excess heat. The fermentation will be slightly slower than you may be used to in other materials, steady and without heat spikes.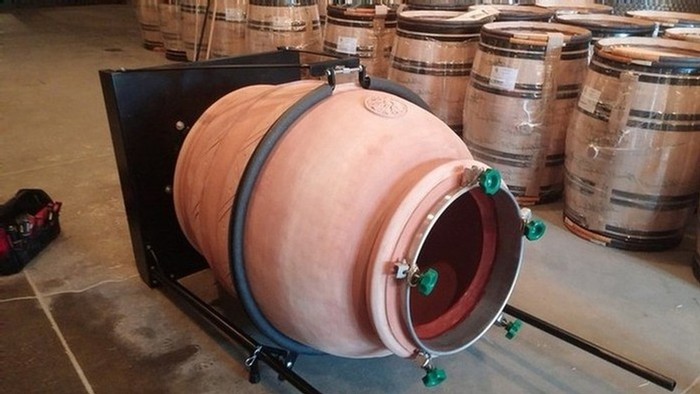 Deutschen wine typically sold in Canada is a different representation of what Germany actually has to offer. As with most countries they do not export their best. Commonly seen in Canada are the sweet and acidic Rieslings. But there are dry wine regions in Germany that represent the beautiful terroir through minerality and liveliness that you wouldn't see sold here on the liquor store shelves. Unlike many European countries with strict wine laws, such as varieties allowed to be planted, irrigation and wine making practices, Canada has not instituted these strict wine laws as of yet. We have it within our grasp to grow whatever suits our climate and through this, we can achieve some wonderful, traditional old world European styles without paying an arm and a leg or hopping on a plane. We are located on the same latitude as the majority of Germany's wine regions, so quite a few German varietals grow here with great success. In fact, through the government-run Duncan Project back in the 80's, the German Ortega grape was one of the achievers that helped prove that we could, in fact, grow wine grapes on Vancouver Island successfully. And for us at 40 Knots, we have one of the best Ortega wines. It boasts stone fruit notes of peaches and nectarine, and has an earthiness with softness.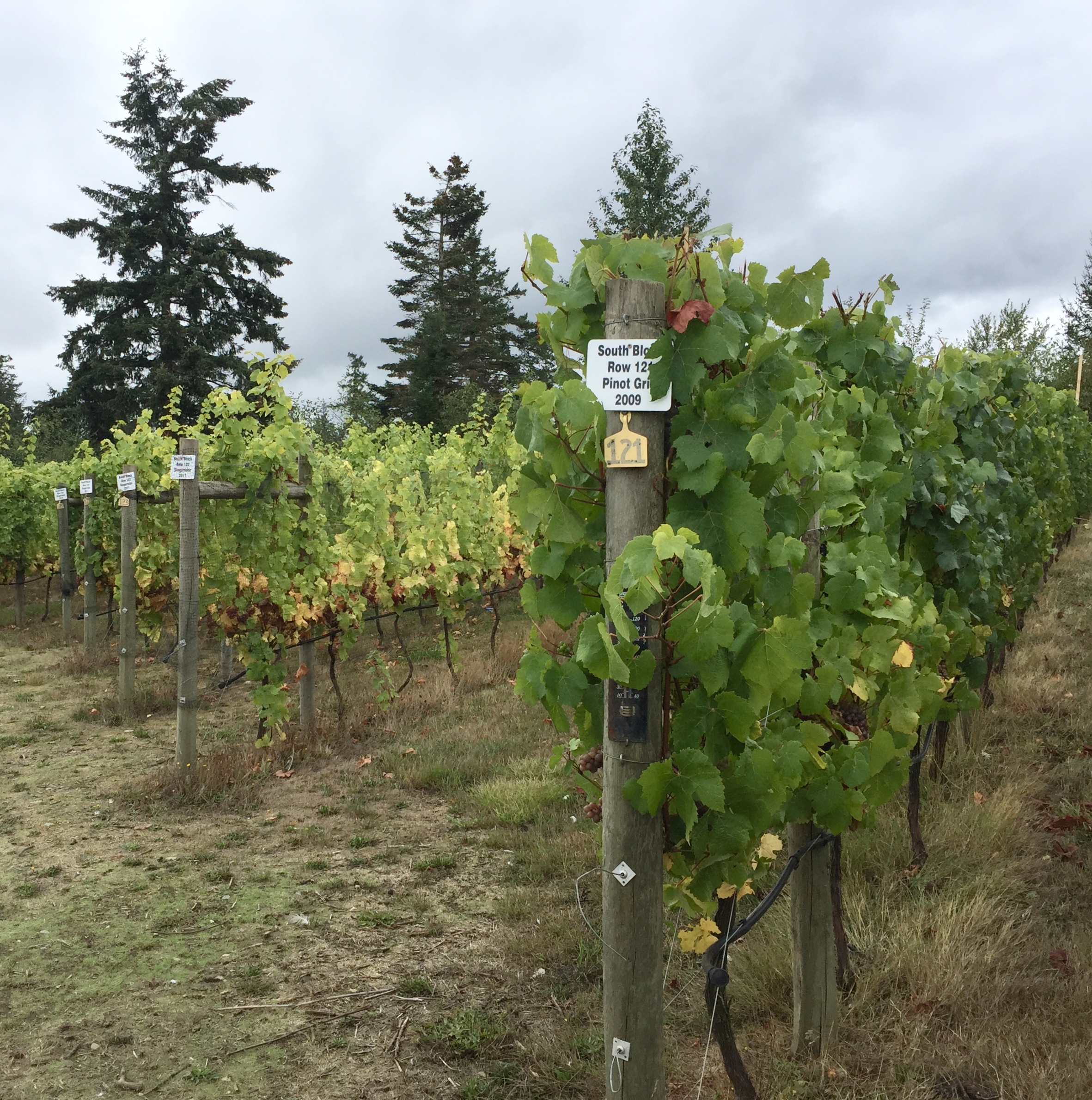 The leaf colouring in this photo truly showcases how each varietal is affected by the climate. Siegerrebe, on the left, has its autumn ready yellow leaves, higher Brix (or natural sugars), then its neighbour the Pinot Gris. It suits cool climate locations because budburst is late and fruit ripening is very early. Not unlike us here in the Comox Valley, Germany's early ripening has brought them the earliest harvest on record. Champagne and Alsace were not far behind them. For us, watching each varietal ripen at a different period offers us a staggered timeframe to hand harvest each bunch.
Keen to get your hands on these Deutschen varietals? We hire locals to harvest our grapes. Is it on your bucket list to harvest grapes and watch the fruit of our labour come into our cellar? We can always use an extra hand. info@40knotswinery.com or 855-941-8810. Come in today to enjoy our GUIDED vineyard tours!
40 Knots grows and crafts high quality, ethical, clean wines that are distinct to Vancouver Island.
Comments
Commenting has been turned off.