Victoria Noir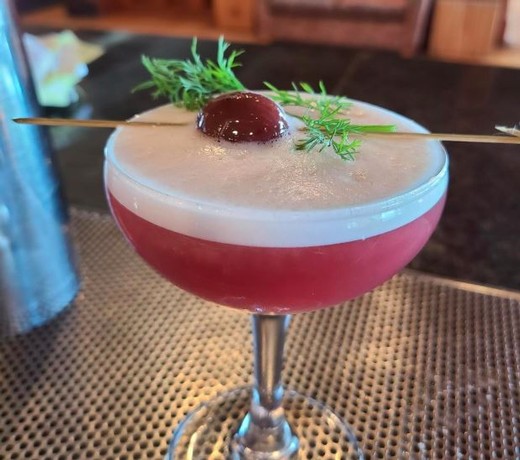 Recipe Date:
November 3, 2021
Measurements:
Imperial (US)
Ingredients
2 ozs Sheringham Akvavit
3/4 oz lime juice
3/4 oz Ginger Simple Syrup (made with fresh ginger)
1 dropper Ms. Better's Bitters Miraculous Foamer
3/4 oz 40 Knots Pinot Noir
1 40 Knots Pickled Grape
Directions
Add all ingredients, except the Pinot Noir, to a shaker. Dry shake with no ice, then add ice and
wet shake. Double strain into small coupe glass. Pour Pinot Noir into glass to layer.
Garnish with a single 40 Knots Pickled on Grapes grape and a dill sprig.