Bellanca Viking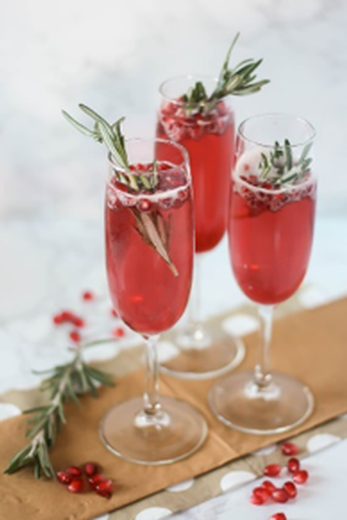 Recipe Date:
February 24, 2019
Measurements:
Imperial (US)
Ingredients
1 Ounce Peach Schnapps
1 1/2 Ounces Soda Water
1/2 Ounce Rosemary Simple Syrup
1 Ounce Pomegranate Juice
Splash of Lemon Juice
Spindrift
Pomegranate Seeds
Directions
In a Champagne flute, mix Schnapps, soda water, rosemary syrup, pomegranate juice, and lemon juice; top with spindrift. Garnish with pomegranate seeds.
Recipe for Rosemary Simple Syrup:
2-3 Sprigs Rosemary
1/2 Cup Sugar
1 Cup Water
In a small pot on the stove add water and rosemary and bring to a boil. Add sugar to boiling water and stir until sugar dissolves. Strain rosemary sprigs out of mixture and cool.