L'Orange Wine Chalice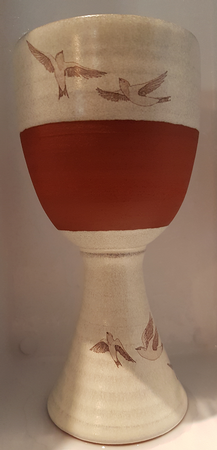 This beautiful Chalice was created by Elementerra Art Studio to enhance your experience of drinking traditional natural wines. This Chalice with terracotta to match the Amphora used in our wine production is adorned with the Northern Rough Winged Swallow that frequents our vineyard. Enjoy our L'Orange which employed wine making methods dating back 5,000 years.
A great gift to give to the adventurous wine maker when also gifting our L'Orange, or add to a very special personal collection.