FallenApple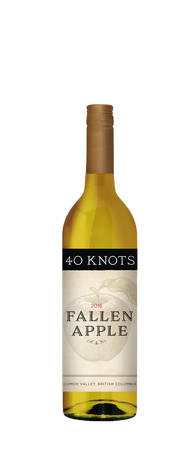 Oops, too slow, check back for our next vintage!
As we watched the Fallen Apple in the Orchard adjacent to our windswept sun-soaked vineyard, we dreamt of rich juices to sip under that tree with cool ocean breezes on our face. And so we shook that tree, hand pressed the apples, discovered the rich flavors and aromas and gently aged the golden juices in Pinot Noir Burgundy oak until perfect.
Great acidity with a bit of sweetness to enjoy sipping along or with your favorite semi-sweet desserts. Pair with apple pie or apple crunch with ice cream, creme brulee, pineapple upside cake or a celebration cake!

Wine Specs
Appellation
British Columbia