VinoSpa Halo's Mindfulness Candle
Bougies aux huiles essentielles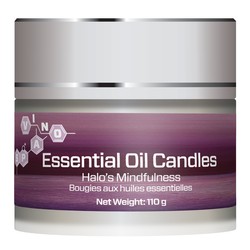 Our VinoSpa candles are lovingly made with local beeswax, Shea Butter, Vitamin E and coconut oil and immersed in our own Halo essential oil blend.
Refresh with Halo's Mindfulness Candle. Use when you want to focus, slow rapid breathing and be mentally stimulating to bring about your true brilliance.
Product Reviews
Megan
(Nov 2, 2018 at 4:27 PM)
Fruity and tropical.. it smells super expensive!