January 25, 2020 | New Blog
Winter Vine Pruning
Winter Vine Pruning
With the crocus's emerging, we wait indoors and anticipate warmer days and longer daylight hours. Now is the time to trim back our 40 Knots vines in preparation for the Spring budburst! There are numerous styles of vine pruning that suit many different regions. The vineyard layout, climate and soil composition will help determine the appropriate method for proper vineyard structure.

Cane Pruning
Cane pruning is the main style found in the 40 Knots vineyard. This is the best option for #cooler climate regions with minimal growth left out in the elements and reduces the opportunity for negative effects of cold winter weather. A selection of last year's strongest canes will replace growth from the year before with one cane left on either side of the crown of the vine. In most cases, it is important to leave a couple of canes on either side as insurance against the cold. This insurance vine can be cut back in the Spring when there is no more threat of frost damage.

Depending on the location and the climate, pruning one or two weeks later could potentially push budburst later into Spring. This is especially helpful for cooler climate regions where the exposure of late frost is a strong likelihood.
---
In some parts of the world, vines are considered weeds- they are incredibly hardy and can withstand up to -28°C degree temperatures with roots shooting down 15-20 feet. Good news for you backyard growers concerned about making a wrong move!
---
With the pruning complete and more that ¾'s of the growth cut back, the vines will look rather bare. The cane that is left over will be tied down along the crown of the vine and to the bottom "fruiting" wire on the trellis system, with a twist tie, thin wire, or the old school way- by slowly and carefully twisting the cane to hold it into place. The canes will snap if manipulated too quickly, so patience is a virtue in this case!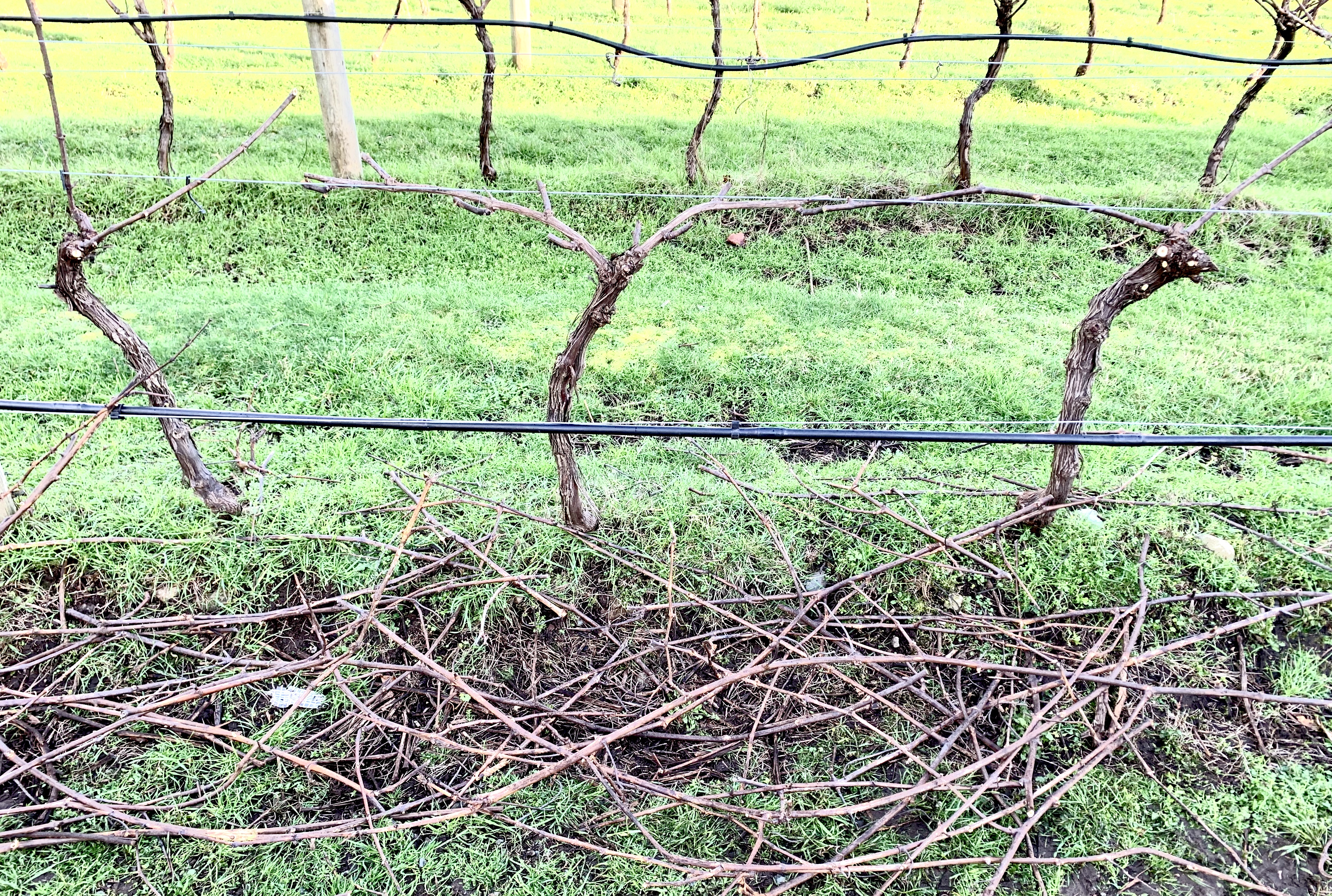 With a great turnout to our Community Pruning class here at the 40 Knots Winery, we have some informed backyard growers going home a little wiser!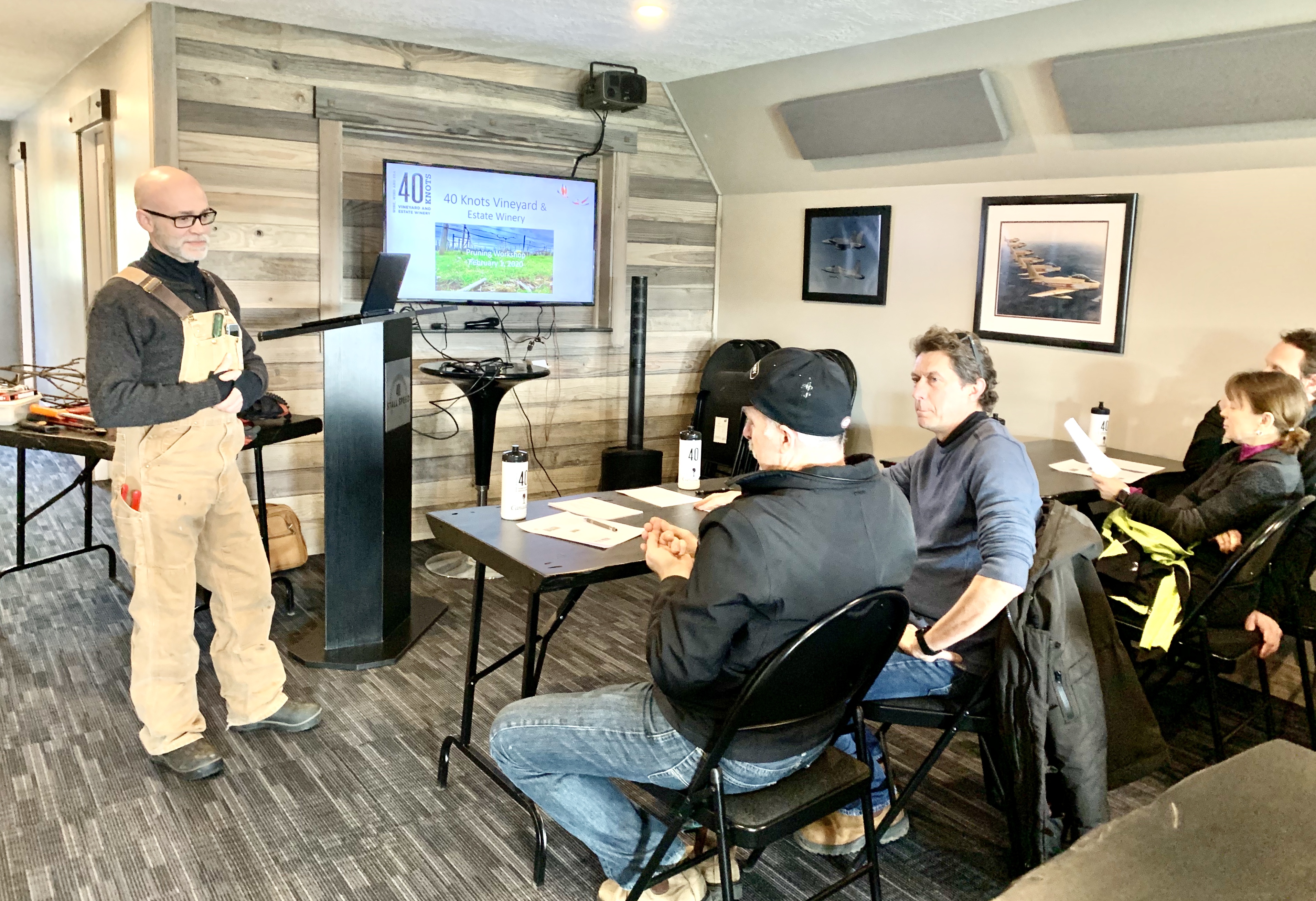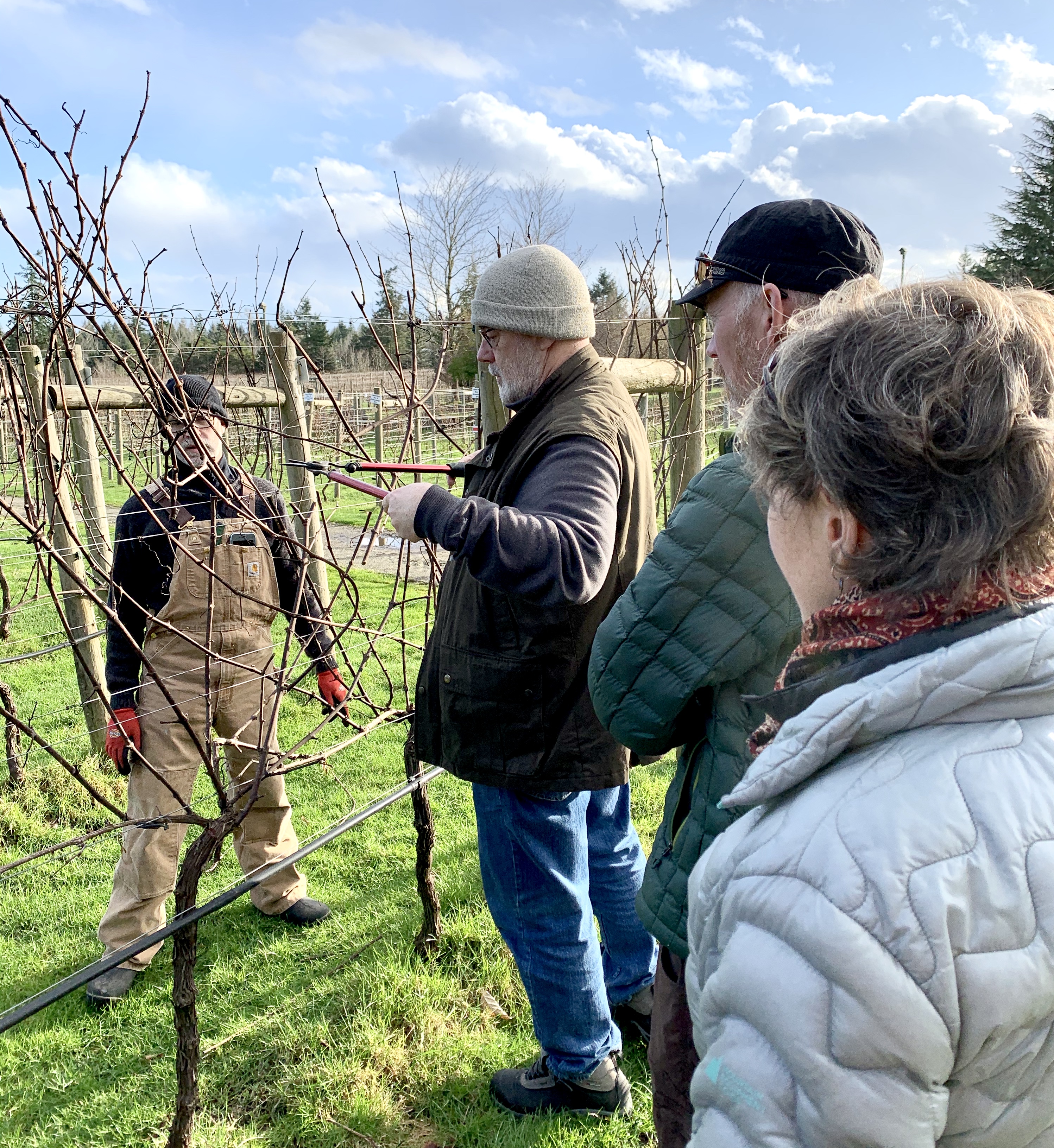 Join me next time, when I dive deeper into one of our estate red wine's and focus in on our Gamay Noir. How it grows, how it drinks and what food to pair with it!
Cheers
Comments
Commenting has been turned off.