May 5, 2018 | Megan's blog | New Blog
Wine, Wind and Sea
WINE, Wind and Sea...
with 40 Knots Winery. Located 1.5 km from the Saalish Sea on our own little banana belt micro-climate here in the Comox Valley. I'd like to take you on a journey through each step that the Vitis vinifera vine's in our 40 Knots vineyard take to produce the fruit that creates our delicious biodynamic red and white wine. What better time to start than in the Spring with bud burst! The first stage in the growth is when our vine's come out of hibernation and start to show some green; kicking things off and preparing for the oncoming growth spurt. This is where not only the green thumbs but the local deer get excited. Good thing our fences are secure!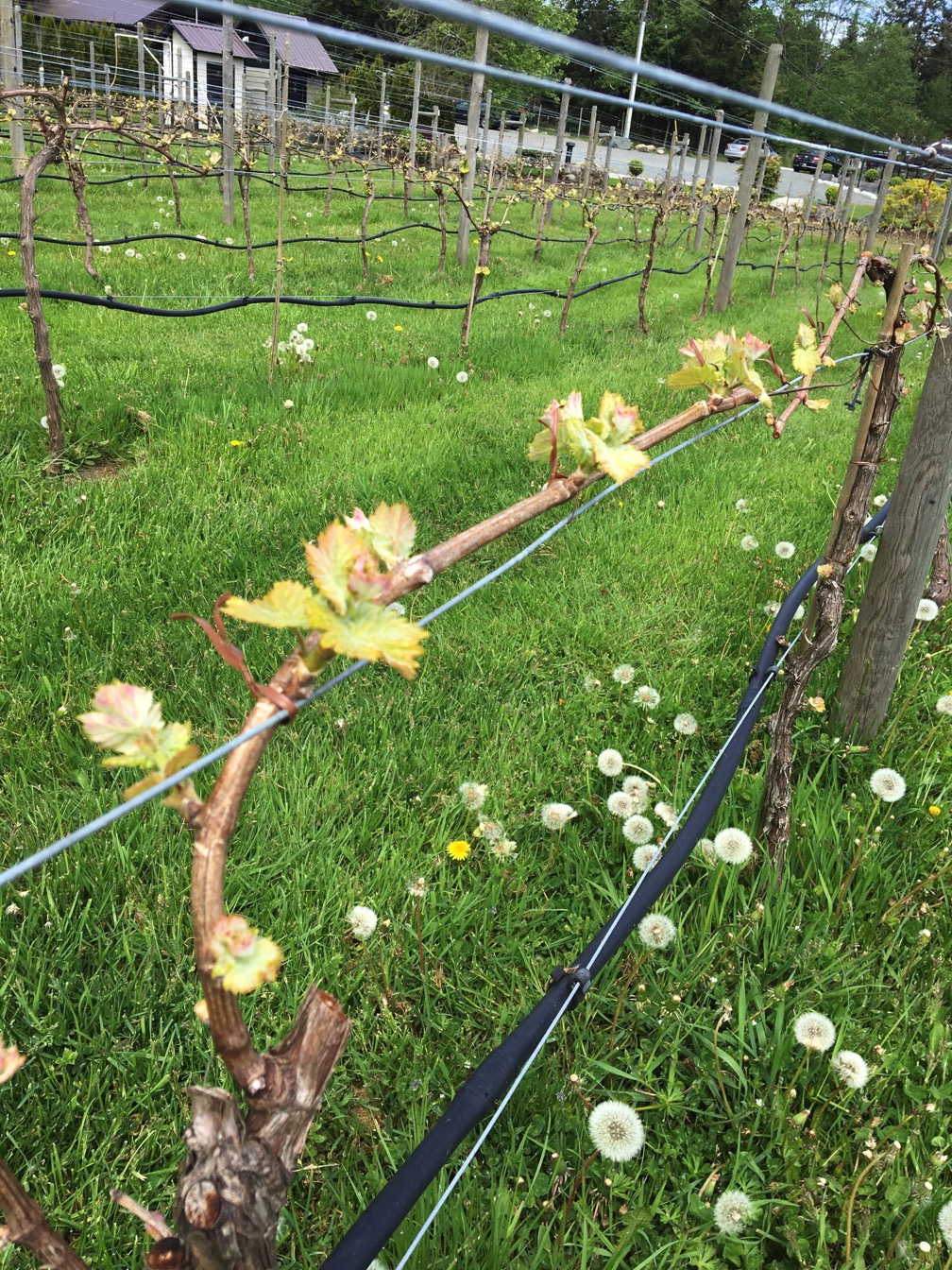 Our wonderful micro-climate here in the Comox Valley is producing some fabulous, ocean wind-swept wines with a lively, refreshing palate. We slow, cold ferment; bringing out the wonderful aromatics of each individual varietal. We aim to intrigue you with wine that showcases our version of some of the best French and German grape's true fruit potential while keeping our residual sugar components relatively low. Our beautiful Chablis style Uncloaked Chardonnay, crisp refreshing Pinot Gris and light, tropical patio wine Ziggy (Siegerebe) are just a few examples of wines that really showcase our green farming and organic style.
Layne Robert-Craig, Owner "The vineyard had a slow start with a long cool spring. We completed our digs in the glacier till deposit soil to examine the roots (an annual event) and take soil samples for analysis. Worm and ladybug counts are above average and continuing to grow every year. The set of doves are back, and nesting. Our geese have hatched their eggs. And a cougar paid a visit, to the misfortune of one of our sheep. Yet, that's just a cougar, being a cougar. I wish him no harm. Moreover, a good balance is in on the vineyard for the start of the growing year. Farming is luck and karma. Let's hope for both."

The vineyard workers and tasting room associates alike have come together to prepare the vineyard for the inevitable growth period by training and tying the cordons to the trellis system. They will be steady now to hold the weight of the shoots when they grow upwards towards the sun, creating a canopy for the grapes that will eventually cultivate underneath them. We just need some of that warm weather to make it happen. So bring on the sunshine and that delicious BC wine!
40 Knots grows and crafts high quality, ethical, clean wines that are distinct to Vancouver Island.
Comments
Commenting has been turned off.