September 27, 2019 | New Blog
Wine Tannin
Wine Tannin
Wine, Wind and Sea.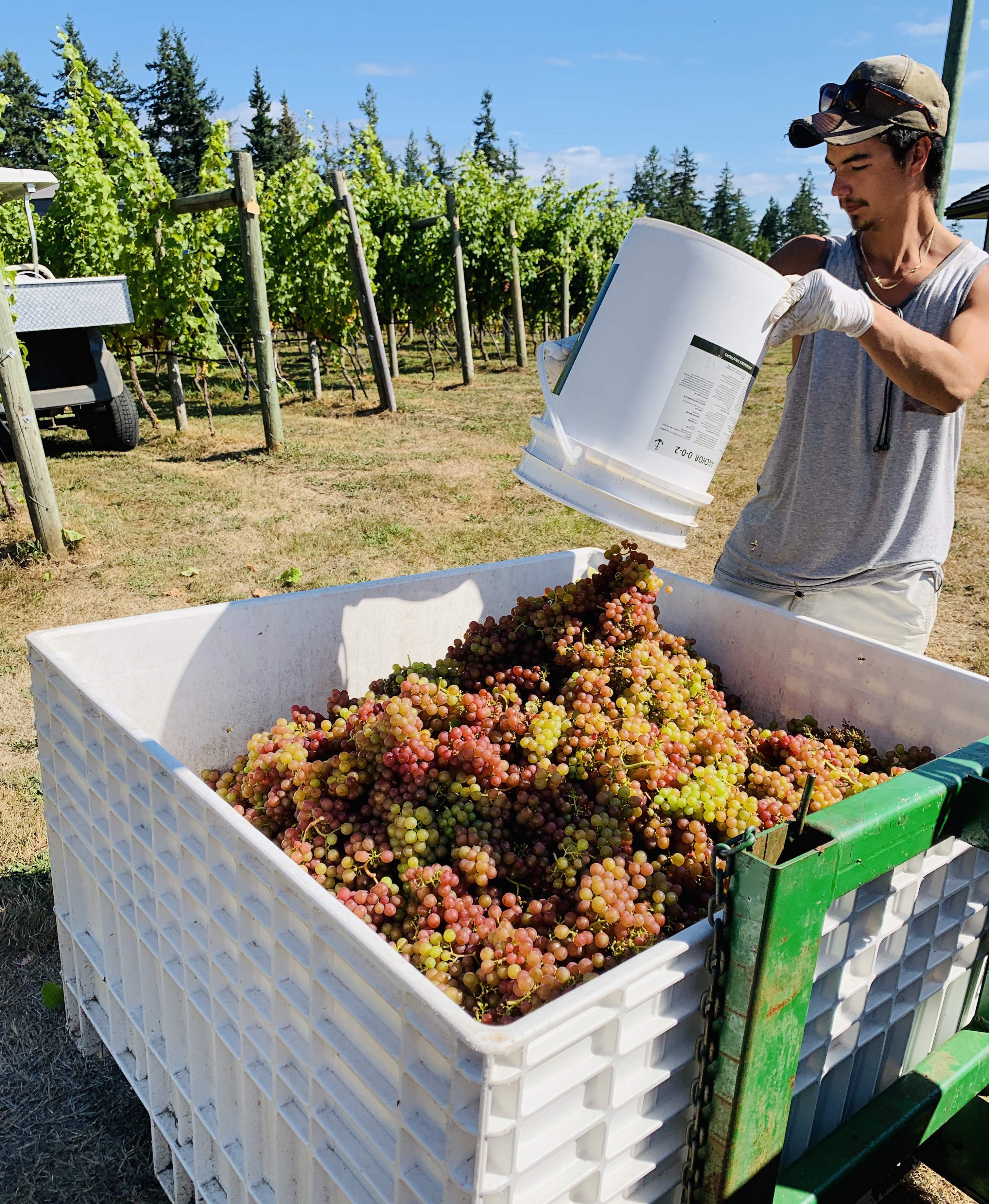 With harvest well underway, the bounty of our 40 Knots vineyard is welcomed in the bucket loads, as the hard-working harvesters continue to snip our biodynamic grapes off of our naturally healthy vines. White wine grape varietals are typically put through a de-stemmer and grape press right after harvest. The ageing process for white wine generally happens in stainless steel tanks (with the exception of some Chardonnay's and our Orange style wine). Rose's are pressed after 24 hours of skin contact. Red wines, however, are not pressed for 6-8 weeks. This allows the juices to be in contact with the grape skins/stems and pips (seeds) to create a tannin structure. Following this, the majority of reds are aged in amphora or oak barrels to add further this tannin structure along. In this vessel found below, the grape skins are floating on top of the juice where a wine cap punch down tool is used to mix up the skins with the juice, adding natural tannin.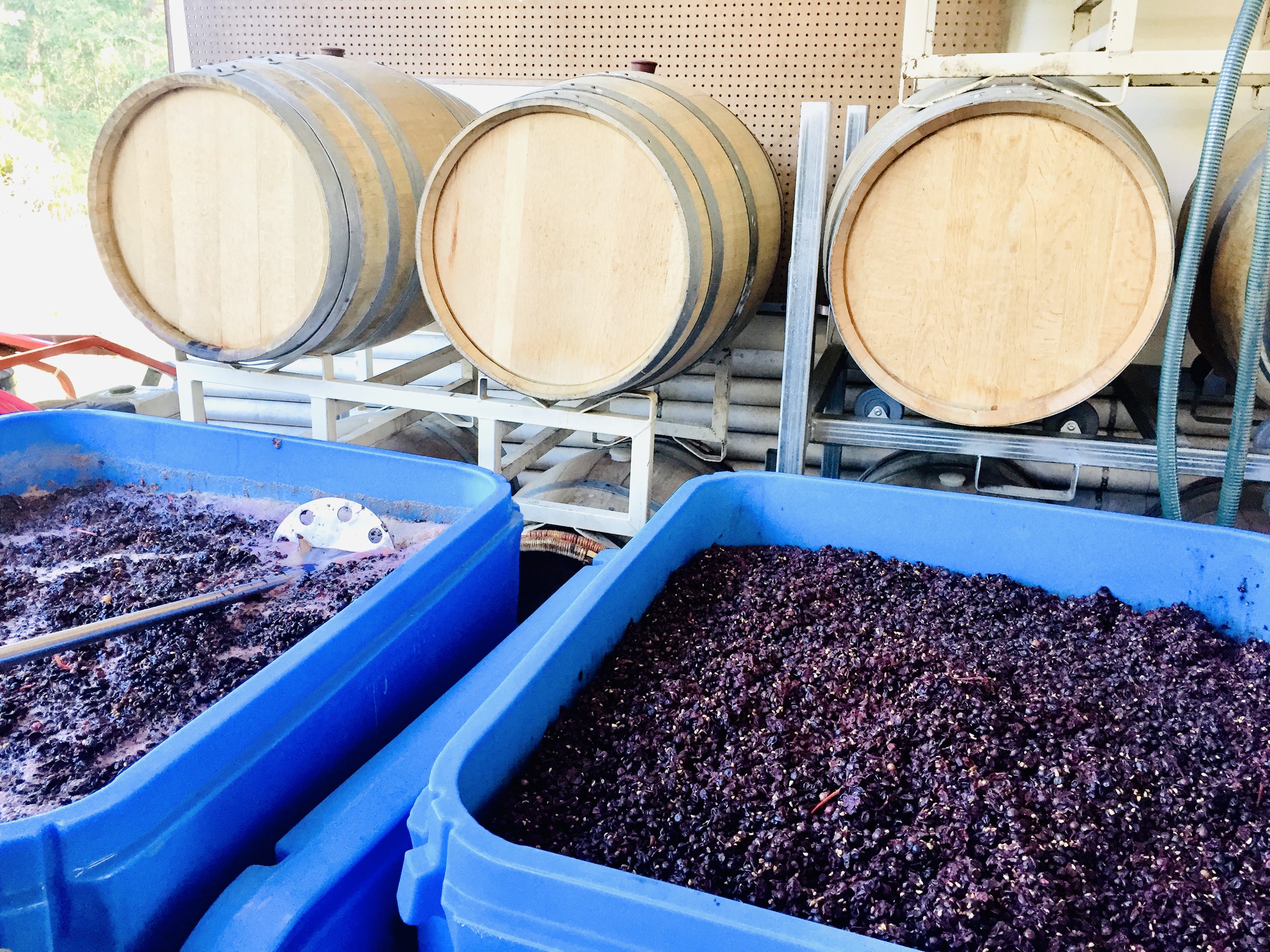 Tannin is a naturally occurring phenolic compound, which gives the feeling of astringency and bitterness. This "drying" feeling taking place on the sides of your tongue and front part of your mouth and when well balanced with sugar, acid and alcohol levels, creates a wine of quality and age-ability.

40 Knots use Burgundy oak barrels to impart tannins. Other wineries may use a more affordable approach through the addition of oak chips or staves or adding a tannin powder. Oak tannins integrate into a wine quicker than naturally occurring tannins found from the skins. So, when putting a light-bodied, naturally lower tannic red like Pinot Noir into oak, it can create a wine of overwhelming tannins, especially when young. This can be avoided by using neutral oak barrels or a vessel that doesn't impart further tannins.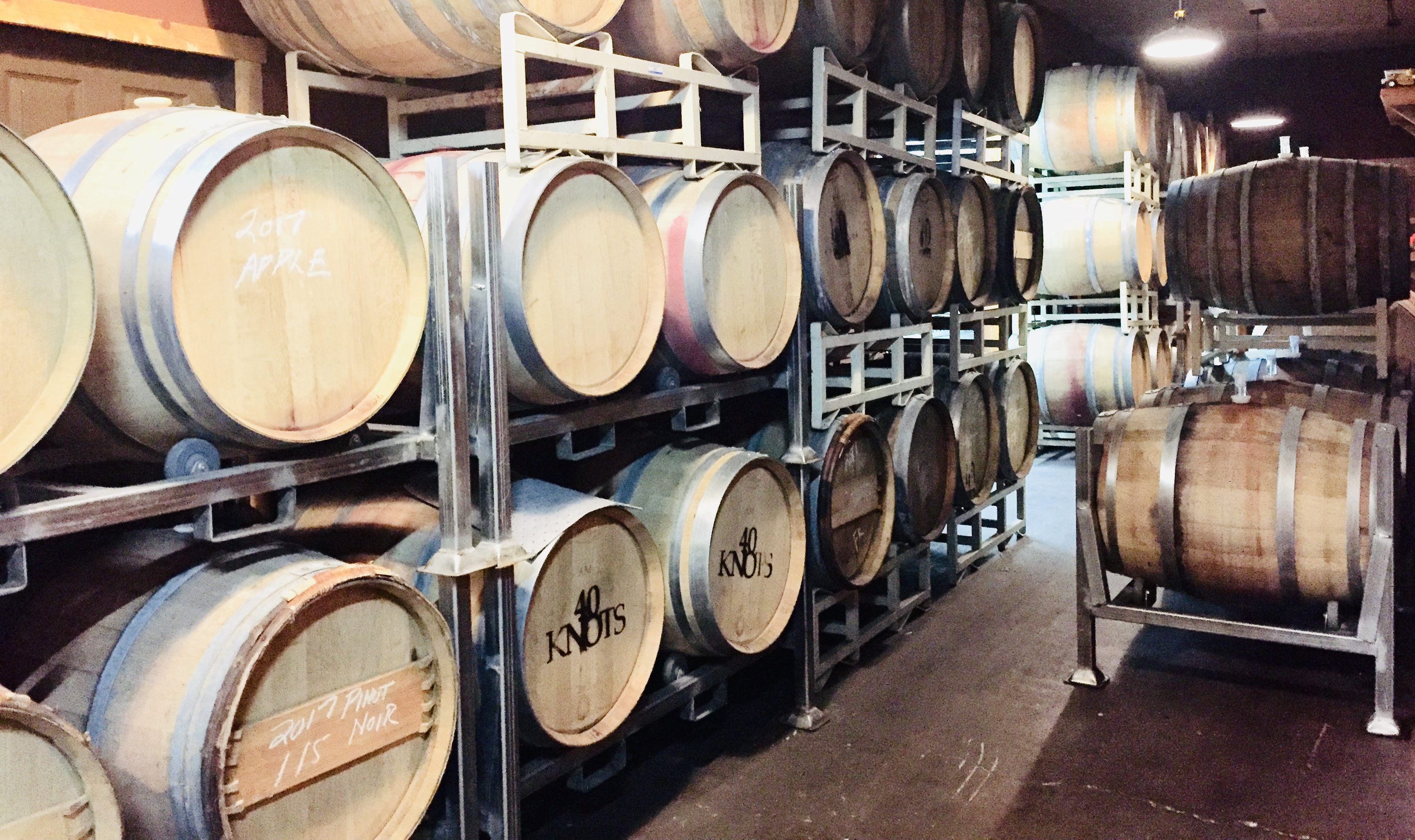 Come in to 40 Knots and try the difference. Taste our uncloaked un-oaked Chardonnay and our lightly kissed by oak Chardonnay. Try our Pinot Noir fully amphora aged next to our burgundy aged. Try our shortly aged in oak Gamay against our Carmabolage with high tannin grapes and extensive ageing in Burgundy oak.
Belong to a Wine Lover's Group? Take a couple of our Burgundy oaked reds to taste against a commercial wine that uses staves.
Do you want to learn more about wine? Practise, practise, practise. And join us for one of our classes that you can find on our events calendar.
To finish off my four part series, my next blog post will be on alcohol in wine!
Comments
Commenting has been turned off.