September 6, 2019 | New Blog
Wine Sweetness
Sweetness in Wine
The Summertime in all its sweetness is drawing to a close. The leaves are changing colour and the first day of harvest in our 40 Knots vineyard has begun in our Schoenberger block.




At this stage of the grape growing cycle, sugar levels are monitored to decide if the grapes are ready to harvest by units called Brix. The volume of sugar levels can be measured with a small contraption called a refractometer by dripping the grape juice onto its detection lens.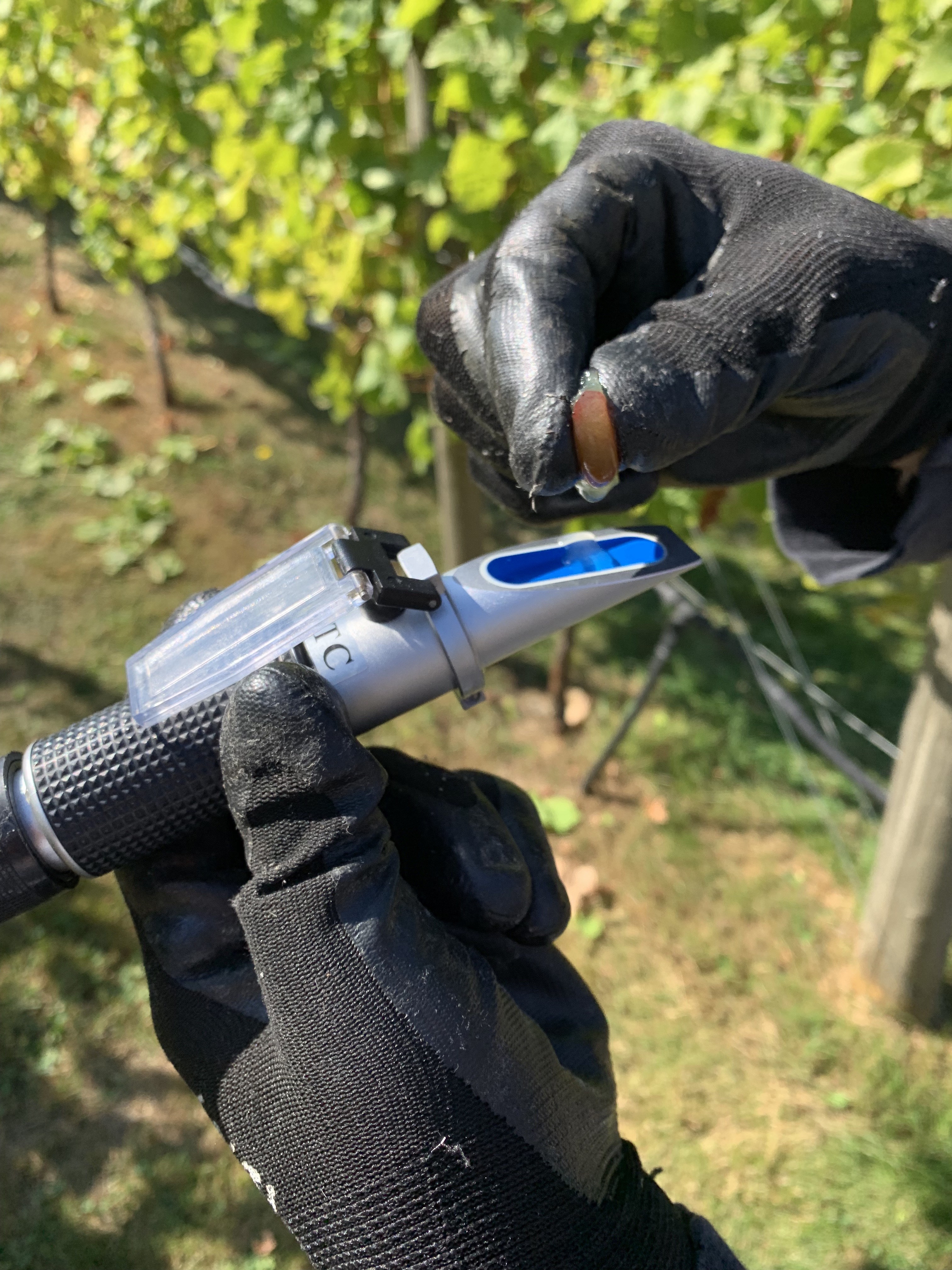 One Brix equals 1% of sugar found in a liquid solution and usually equates to half of the alcohol in the final product. This means that a grape harvested at 20 Brix should equate to roughly 10% alcohol in the bottle.


Once the grapes are harvested and the juices start to ferment, the term Brix is no longer used and the residual sugar level is the unit of measurement. As a wine ferments, the sweetness drops and the alcohol levels rise. The term residual sugar is the sugar left over once the fermentation is complete. Wineries describe the residual sugars found in wine as grams per liter, this can be confusing as liquor retail shops use a "sweetness code" to rate the sugar levels found in wine. Here's a handy charge to help better distinguish how much sugar is actually found in finished wine: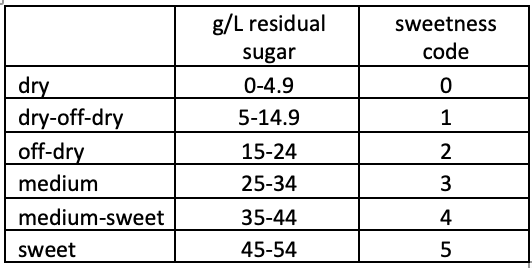 There are many different styles of sweet wine and different methods to achieve higher sugar levels if the natural sugars don't do so. Fortififying a wine is the addition of a grain or a grape spirit to halt the fermentation, keeping the natural sugar levels high, and our port style dessert wine is just that. Late harvest wine is achieved by leaving the grapes on the vine for a longer period of time to allow the grapes to bring on a good rot called botrytis. Our Trie Emily is a late harvest Sauterne style that is created with our Pinot Gris grapes.
Safe Haven Fortified/Port Style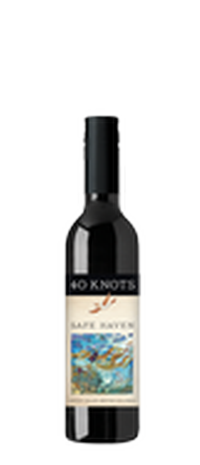 With every purchase we donate to Project Watershed
Safe Haven Fortified/Port Style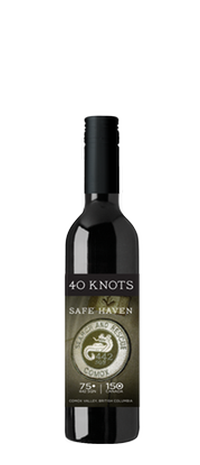 With every purchase we donate to Boomer's Legacy
Trie Emily/Botrytis/NobleRot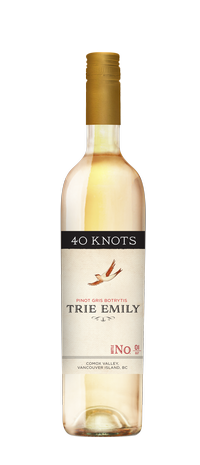 Indeed a very rare wine

Want to learn how to harvest grapes without a huge commitment? Come join me for a harvest tour! Learn about the terroir, climate and growing stages of the vineyard, join the crew for a half-hour hand harvest session, and come inside for a refreshing glass of wine and a picnic lunch!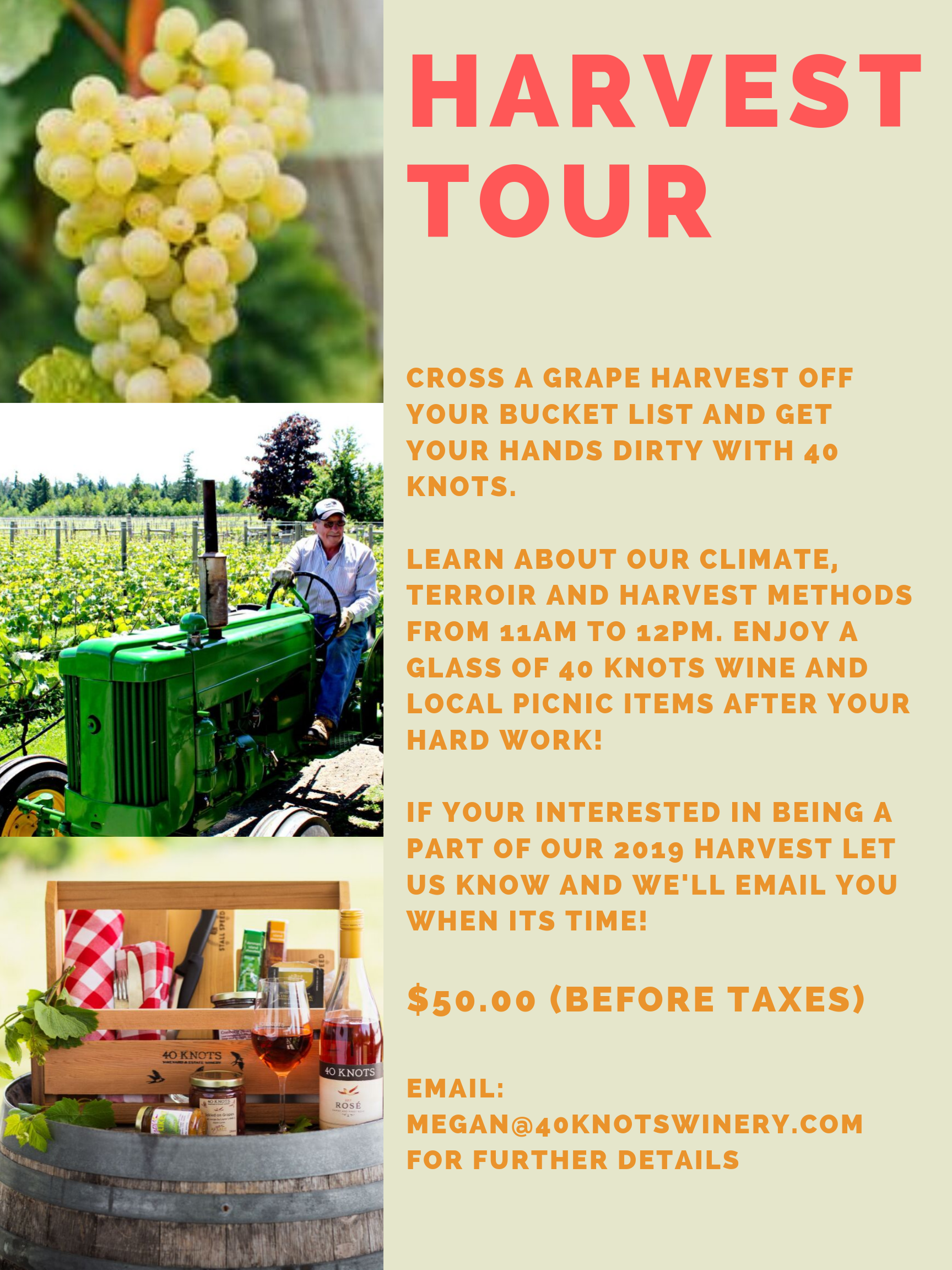 Comments
Commenting has been turned off.