October 14, 2018 | Megan's blog | New Blog
Grape Harvest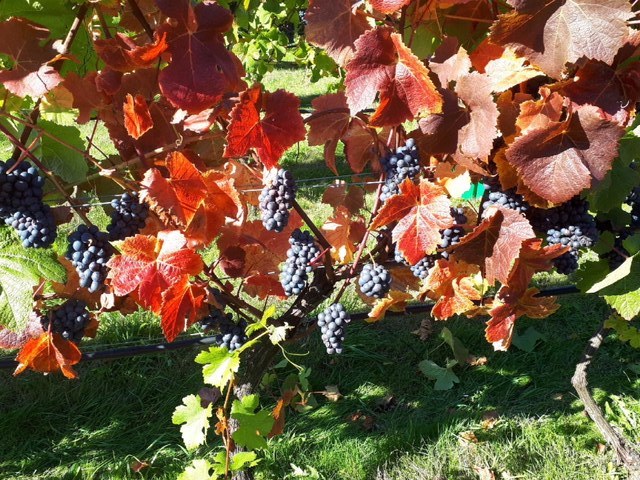 Wine, Wind, Sea, and the bounty surrounds us! We are smack dab in the middle of harvest here in our 40 Knots vineyard. The fall colours, brisk mornings, the way that the yellow sun reflects off of the orange and red leaves can't help but leave a feeling of nostalgia. We've been harvesting our Pinot Noir and Gamay Noir for our Rose. We harvest them a tad earlier to retain a little acidity. For our Pinot Noir and Gamay Noir stand alone red wine, grapes are left on the vine to get a little more concentration of fruit. The juices will be pressed off after 24 hours, the typical timeframe for our Rose, to grab just a touch of colour from the grape skins.
When we make these two grapes into a red wine, the juices remain on the skin for 2 or 3 weeks to grab more colour and tannin structure and then transferred to Burgundy oak. For our Pinot Noir clone 115 Amphora driven wine, the juice is left on skins in Amphora for up to four months. Thereafter, the skins are pressed off and the wine is returned to Amphora to continue aging. Stay tuned for our 2017 Pinot Noir Amphora driven wine to be released in the New Year!
When visiting our tasting room during harvest time, you will be surrounded by the delicious smells of the wine beginning its fermentation process. Here's a snapshot of wine fermenting in burgundian oak barrels: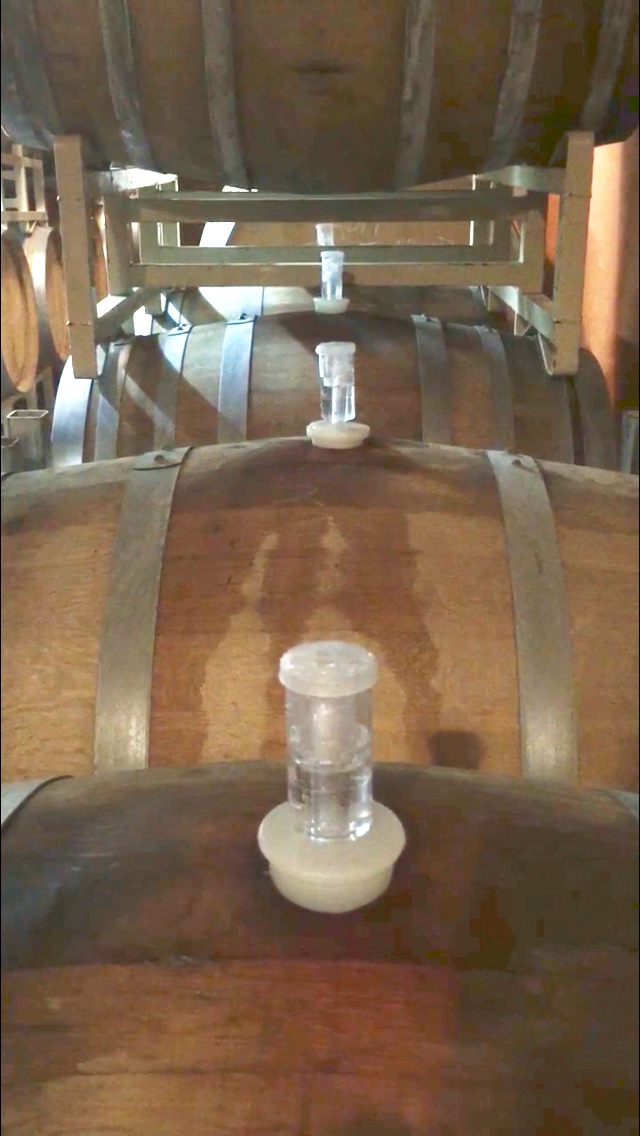 The gases emitted during harvest can actually be quite dangerous. Our 40 Knots cellar is equipped with a C0² monitoring system, air evacuation and purge systems to ensure safety. During this fermentation process, yeast will eat the sugars and convert it into alcohol. This process will typically take a week unless the vat has been cooled down to elongate the process. This is common for the majority of our delicious 40 Knots white wine. The natural temperature of fermenting wine can get in excess of 30 degrees C. This is quite volatile for a wine. By cooling it, or calming it down, we retain all of the beautiful juicy aromatics and help to showcase each individual grape at its full capacity. There are essentially two ways to ferment a wine, one being inoculation with a certain strain. This is the safest bet and will produce safe, consistent product. Some of our wine is fermented through a process called wild or indigenous fermentation. The choice is made on the day of harvest which direction he is going to go and there are many considerations. Wild fermentation is the old school way to get the job done, and the riskier one. There are no guarantees with wild yeast. It is typically found hanging out around the winery. On clothes, on walls. Many winemakers swear by wild yeast fermentation. On the other hand, many swear at it because of its unpredictability. Choosing this route though will create depth of character, complexity and bigger fruit notes. This is the risk that we're willing to take.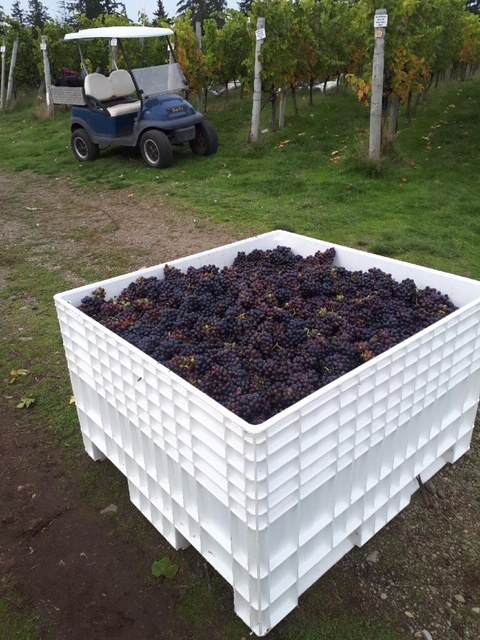 Comments
Commenting has been turned off.