May 4, 2020 | Michael Johnson
Becoming a Sipster, Volume 2
Becoming a Sipster Vol.2
Everything changes.
This was my mantra while I was trying to figure out how to write Volume 2 of becoming a Sipster. I am now reconciling the person I have become, with the one I was, when I started the first blog. I had some grandiose ideas back then. I had a planned trajectory for how this series of little stories would transpire. There have been at least four months between Sipster Volume 1 and now. I have learned much more about the art of winemaking and the joy of sustainable farming.
Everything changes.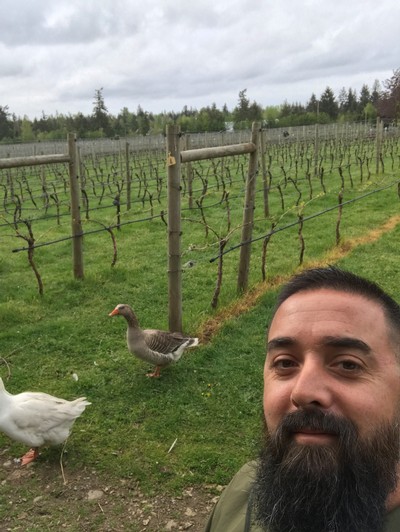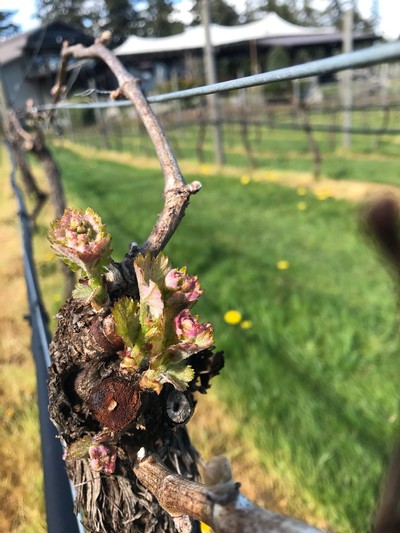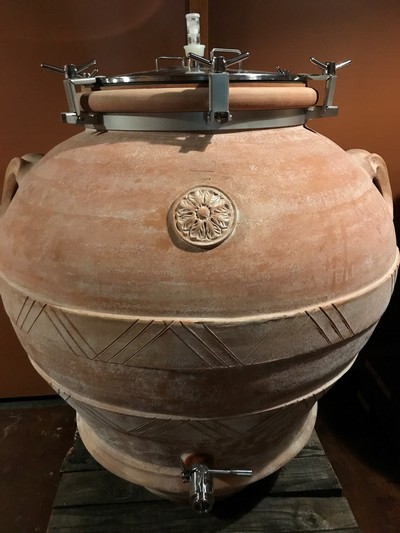 A lot of parallels can be made between life and wine. I'm sure better writers than me can really wax-poetic about the life cycle of grapes and how it symbolizes the life of a human being. But that's cheese and I'm not in the cheese-making business. Although as a side note Natural Pastures are true artisans. I digress.
A lot of parallels can be made between life and grapes. Both are subjected to mother-nature and both have some of their own control. At the same time, they differ on the most fundamental level. Making wine is structured, carefully planned, and well thought out, followed by concise execution. Life is chaos with many more effects beyond our control.
As I drive through the vineyard on my repurposed golf cart, hauling organics to the compost pile, I marvel at the rows upon rows of precisely pruned vines. Their twin cordons just now sprouting little fuzzy buds at almost the exact time they did last year and the year before that. The symmetry of the careful spacing and design matched by the symmetry of their growth from all the years they existed on our land at 40 Knots. It's beautiful and their wonder isn't lost on me. There is something pure about all those acres teeming with new life. I am beginning to understand their life cycles, and how to support them through what Layne is teaching me. I can honestly say I learn something new every day.
Winemaking seems daunting. Foremost is the time it takes. Some of our wines have been in aging for years. And wine does not just lay around, many exciting things are happening in their vessel. Back before I even started at 40 Knots, those vines had been pruned, the grapes were harvested, crushed, filtered, and gently set to rest, year after year.
I sampled the Pinot Noir 2018 from amphora yesterday and it filled me with appreciation. This ambrosia had started its life as little fuzzy buds years ago and now it was in my glass. Soon it will be in bottles so that you may experience it in your glass. As you sip, I encourage you to think of this cycle and the history that this wine has experienced.
As I sip this history, I think about how everything changes. In a few short months, how uncertain things became. All the while this wine from out of time has just been doing its thing, impervious to the chaos of our lives.
"Clean ethical wines are our promise. Great wines are not made in the tank and the barrel. Great wines come from the vineyard." I now understand why Layne believes this. You have to believe in the product you put into those tanks, barrels, or amphoras. It will be months to years before you know the result. More important than belief is knowledge, it's not enough to throw it all together and hope for the best. That's where best practice and tradition comes in. Wine has been around for thousands of years and by studying the best practices of other countries and other winemakers, we can stand on the backs of giants and make a great wine that's rooted in tradition yet uniquely ours. Even so, I suppose it's not always perfect. Sometimes a batch doesn't turn out the way you expect it.
Then there are all the times that bottle of vino exceeds our expectations. We come together as friends and family around the dinner table to share what man and nature have created together. Upon looking around the table, we understand that man and nature have also created energy and love around the table. Yes, we have experienced lesser wines and lesser moments. All the more reason to celebrate finer wines and special moments.
Everything changes.
Comments
Commenting has been turned off.