May 20, 2019 | New Blog
Vineyard Budburst on the 40K Grounds
Vineyard Budburst on the 40K Grounds
Excitement spurs in the Northern Hemisphere for wine geeks and nature enthusiasts alike. At 40 Knots Estate Winery in the Comox Valley, we have patiently awaited budburst throughout the vine's swelling stage and with an earlier start than last year, we can begin countdown to harvest as we watch our new shoots grow daily. Swelling precedes budburst, and these first two stages of the vineyard bring invigoration and life to all of us.
Swelling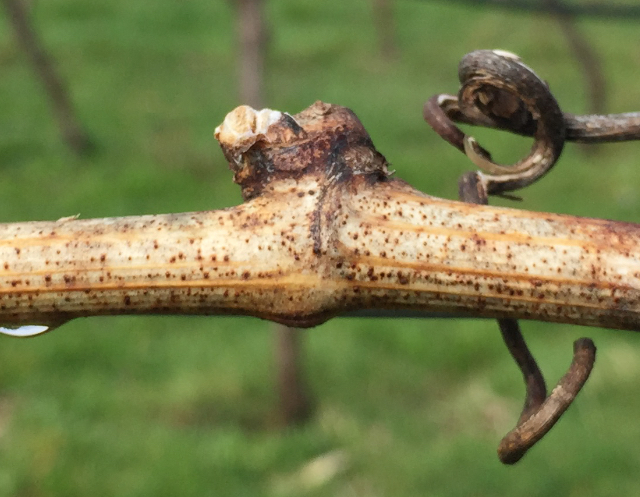 Each and every vineyard begins to show life again in the "swelling" stage. The nodes of each cane, with roughly 6 on each side, will display a soft fuzzy looking bump. Waiting for the perfect temperature to begin its new year of abundant growth, the new crop waits in the wings until the temperature is just right. When temperatures finally hang out around 10°C, the signal is given for growth to proceed.
Budburst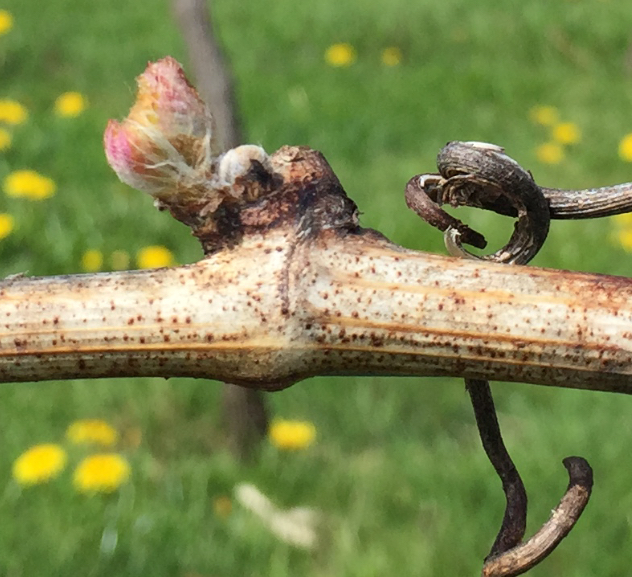 Vine growth is fueled by nitrogen and starch reserves stored in canes, trunks, and roots from the previous year. Believe it or not, compressed shoots are already formed within the winterized cane! Budburst is simply releasing what Mother Nature has already created. Within our 40 Knots Vineyard, we kick off, as always, with two German varietals – Schoenberger and Siegerebe. In this stage, we closely monitor weather patterns and pray that cold evenings do not bring frost to our delicate new growth. We "desucker" or remove shoots that will not flower. This ensures that optimal energy is reserved for eventual fruit. Shoots will reach up into the sky at a vigorous pace as we await flowering to begin.
As part of our biodynamic farming, we continue to watch the vineyard floor and follow its phases. Leaving the yellow dandelion intact to attract a variety of bees, the flower's first release of filament means we can begin to weave between rows to mow the grass. It's also the time of year that you may witness a 40 Knots employee frantically chasing deer out of the front gateway. We have not gone mad, we're just conscious of old deer-y's insatiable appetite for new growth of any kind. We have four cute little goslings on the move and have happily made space for some retired chickens that will live out the rest of their days amongst the 40 Knots vines. Sounds like a dream if you ask me!
Love being in the vineyard? Love drinking wine? Come visit us and you can do both! Vineyard Tours
Comments
Commenting has been turned off.