40 Knots Wine Clubs & Book Club
Up To 20% Off Wine, merchandise, gifts and venue rentals
Free Shipping across Canada!
No fees No gimmicks Customizing welcome No cancellation fee
JOIN OUR WINE CLUB TODAY AND ENJOY IMMEDIATE DISCOUNTS
Picking Up your Shipment? Come to our Wine Club Pick Up Nights 5-8 pm.
See dates on our calendar at /Visit-Us/Winery-Events
Wine Club Members CLICK HERE for online instructions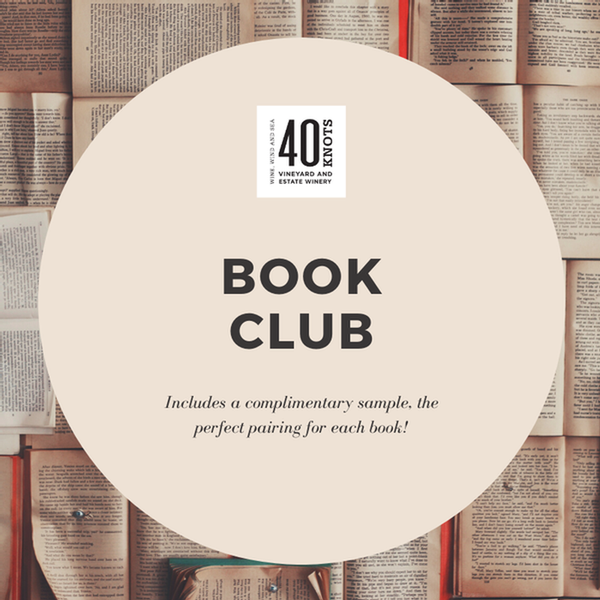 Join us as we explore popular books that will sweep you away to beautiful places around the world, as you live out an adventure between the paes. And of course every time we meet, we will pair to one of 40 Knots wines, offering a complimentary sample.
This book club is for the adventurous, fun-loving, inquisitive reader. Click HERE to receive an email for dates and times, and more information.
BUY NEXT BOOKS
Curious Charms of Arthur Pepper