Wine & Cheese Culture x 6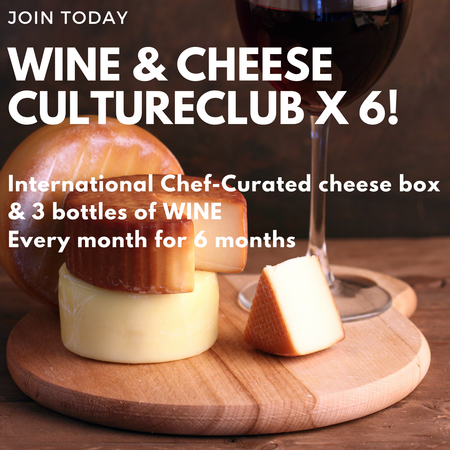 Join Wine & Cheese Culture x 6 Club
To Signup:
1. Click the "Wine & Cheese Culture x 6 Club" Button.
2. On the next page click "Proceed as Guest"
3. Fill out the form and you're all set.
About Wine & Cheese Culture x 6
Some Cheese with your Wine!
An entire half a year of Cheese and Wine! We just can't see how life could get any better.
For half the year! each month you receive 1/2 kilogram of three different cheeses and 3 bottles of expertly paired wines. Save and only pay $1150 and then sit back and enjoy your monthly shipments. That is a total of 3 kilograms of cheese and 18 bottles of wine! Life just didn't get any better.