Culture Club x 3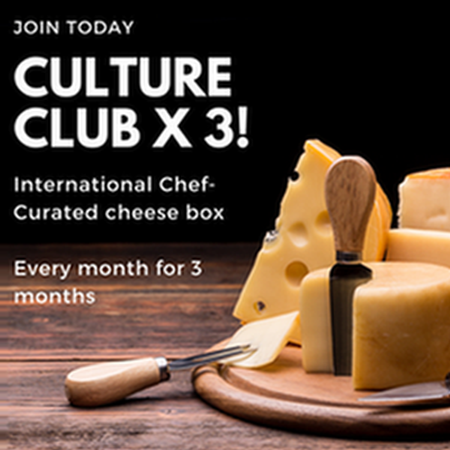 To Signup:
1. Click the "Culture Club X3" Button.
2. On the next page click "Proceed as Guest"
3. Fill out the form and you're all set.
About Culture Club x 3
Join today! Just $199 for three months of Cheese.
You love wine, so how about SOME CHEESE WITH YOUR WINE!
Deadline for enrollment is the 15th of every month.
Wine Club members in good standing enjoy free shipping within BC.